Post by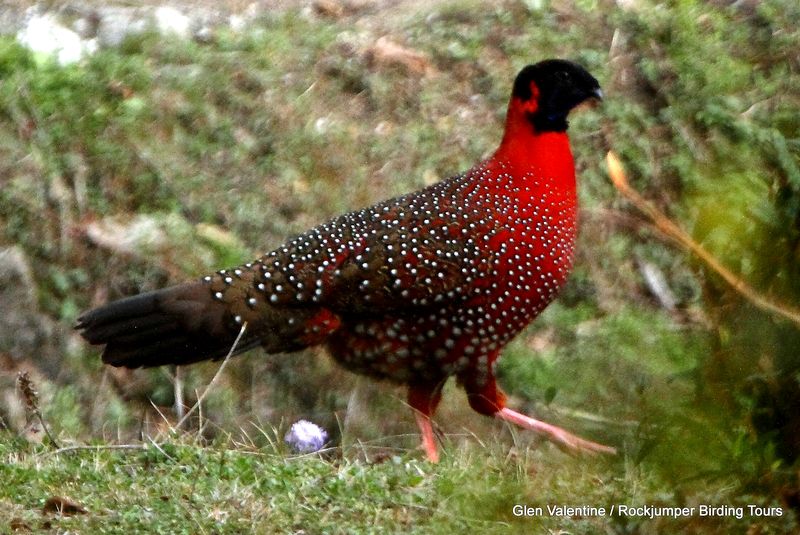 Erik Forsyth and I have just returned from another immensely successful tour through the Himalayan birding paradise of Bhutan and adjacent Assam in north-east India. Our birding adventure was timed perfectly to coincide with the onset of spring, ensuring that we scored a host of exciting winter visitors that were still present before migrating to higher altitudes to breed, as well as a bundle of summer visitors that had just arrived to breed in Bhutan's verdant Himalayan forests. Most of Bhutan's resident species were also extremely vocal and active and we were additionally treated to a wonderful visual display of flowering Rhododendrons, Magnolias and other gorgeous Himalayan flora.
Our trip succeeded in recording an impressive 467 species (of which 456 were seen), including some of Asia's (and the world's!) most exciting and highly desired birds. Legendary species such as the marvellous Satyr Tragopan, resplendent Himalayan Monal, Blood and Kalij Pheasants, bizarre Ibisbill, unique Wallcreeper, extremely localised and rare Long-billed Wren-Babbler and Sikkim Wedge-billed Babbler, 4 species of parrotbill (including the rare Pale-billed (Lesser Rufous-headed)), seldom-seen White-hooded Babbler, Yellow-rumped Honeyguide, dazzling Fire-tailed Myzornis, Rufous-necked Hornbill, White-bellied Heron, Ward's and Red-headed Trogons, eye-catching Long-tailed Broadbill, and the much-desired Beautiful Nuthatch were all seen exceptionally well on the main Bhutan tour; while a host of extremely rare species were also found on the Assam Extension. These included the endangered White-winged Duck, equally rare and threatened Slender-billed Vulture, Pied Falconet and Bengal Florican, to name just a handful! Several very special mammals were also encountered in Bhutan, namely the extremely localised and handsome Golden Langur, crepuscular Yellow-throated Marten, Black Giant Squirrel, and the seldom-seen, nocturnal Hodgson's Giant Flying Squirrel – a real mega for mammal enthusiasts!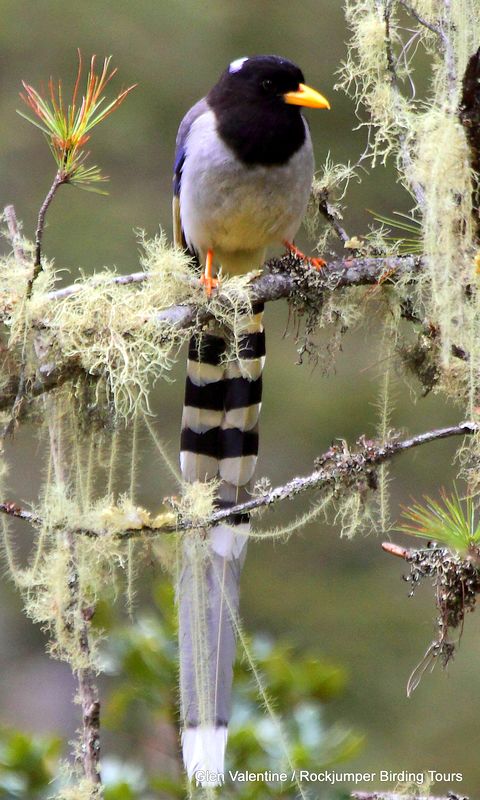 Our extension to fabulous Kaziranga, which literally teems with large mammals, saw us marvelling at several iconic animal species that we would otherwise have been unable to see. These included the localised Swamp and Hog Deers roaming commonly alongside good numbers of magnificent Indian One-horned Rhinoceros, surely one of the world's most pre-historic looking species! These regal but extremely localised and threatened mammals are almost solely confined to Kaziranga and Royal Manas National Parks in north-east India and it was a real treat to get so close to these very special creatures. Family groups of playful Smooth-coated Otters were encountered frolicking in the pans that are dotted all over the reserve; while Indian Elephant and Water Buffalo were also enjoyed.
In addition, we were thrilled to encounter two new bird species for Bhutan: White-cheeked Partridge and Vernal Hanging Parrot! Both are north-east Indian birds that could very well be expected around the seldom-birded lowlands of Sarpang and Gelephu, where we happened upon these species. Very exciting stuff indeed and it shows that Bhutan remains a rather unexplored, very intriguing and must-visit Asian destination!
To view more great pics of this year's Bhutan tour, scroll down…