One is often faced with the question
Should I participate in a scheduled tour or consider opting for a tailor-made/private/custom tour? This is an extremely valid question and one that can be helped by elaborating on the following advantages that exist when choosing to set up a tailor-made tour with Rockjumper.
By choosing to set up a customized tour with our tailor-made tours team, you get to:
Choose the exact dates that suit you;
Choose the time of year that best suits you (our scheduled tours always run at the "best" time of year but it does not mean that this is the only time of year to travel to a certain destination and many other months off excellent birding/wildlife viewing as well;
Choose the tour participants with whom you would like to travel (many of our regular guests travel with their friends and/or family members);
Choose the group size/number of people you would like on the tour;
Dictate the pace of the tour;
Choose the tour leader you want to travel with. This can be a full-time or part-time Rockjumper tour leader or a local, country-based guide;
Choose the accommodation type (luxurious where possible or budget or a mix);
Focus on specific aspects that interest you the most, whether it be hardcore, fast-paced birding, mopping up the last few species in a country, a more casual, slow-paced and relaxed birding tour, photography, culture, music, wine, botany, butterflies, herps, geology, diving, hiking, etc. or a combination of the above interests.
Regardless of your interest or desires, our tailor-made tours team is extremely flexible and knowledgeable, not only on birds and birding but also on a number of other subjects.
Our team members are highly qualified and experienced professionals, with Heinz and Rynart jointly holding well over a decade of guiding experience between them. Including Estel, their newest team member, they are proud to have more than 20 years of experience between them in the tourism industry. Heinz's overall birding, general wildlife and ecological knowledge, coupled with the extensive zoological and botanical knowledge of Rynart, and Estel's remarkable knowledge and experience in setting up any kind of tour imaginable, across the planet, certainly ensures that you are in the best possible hands when you choose to put together a tailor-made tour with Rockjumper.
Meet Rockjumper's tailor-made tours team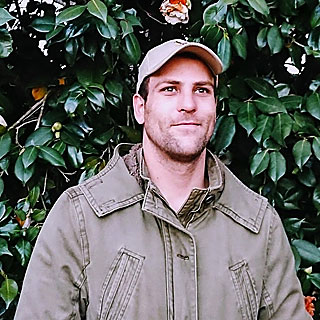 Rynart was brought up in the small town of Pietermaritzburg. Having always been adventurous, he started travelling immediately after completing his schooling, spending a number of years traversing continental Europe and the United Kingdom. His passion for the bush and conservation led to Rynart returning to his beloved South Africa in order to follow his dream of becoming a professional Field Guide whilst studying for a degree in Botany and Zoology. He has spent the last 4 years guiding throughout Southern Africa, further growing his passion for birding, wildlife and conservation.
Rynart's other interests include fishing, book collecting and gardening.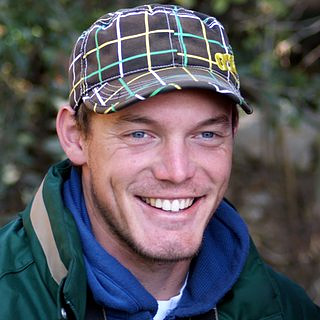 Heinz has been guiding for Rockjumper for the past five years and has guided in 15 different countries on the African continent, as well as Madagascar. He was fortunate to have parents and extended family that love the outdoors and some of his earliest memories were of visits to some of South Africa's most famous reserves such as Hluhluwe-iMfolozi and iThala in Zululand. As long as he can remember he has had an interest in nature in general with this interest resulting in him building up of knowledge of birds, mammals, butterflies and reptiles across Africa, amongst many other interests such as photography, sports, wine and butterfly collecting.