Rockjumper Loyalty Programs
In order to reward the loyal support of our valued guests, Rockjumper Birding Tours has 4 loyalty programs in operation.
Explore the 7 Continents
This unique offer allows hundreds of our guests to bird the 7 continents over a 7-year period AND achieve massive savings in the process.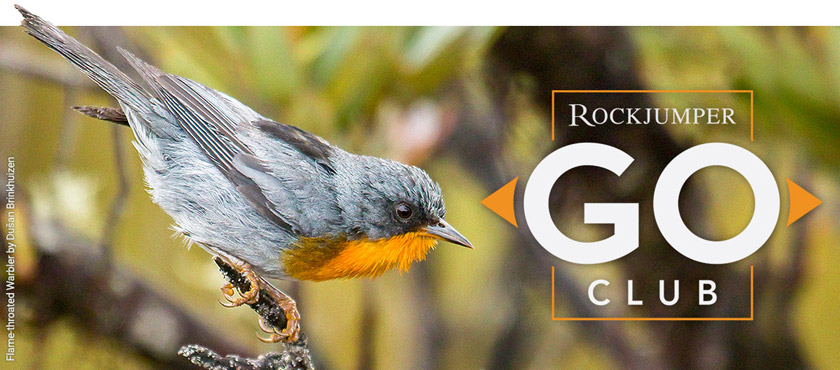 Are you able to travel at short notice?
Are you only interested in hearing about guaranteed tour departures? Would you enjoy receiving last minute discounts?
Early Bird
Sign up early and save. Register 12 months+ in advance and enjoy savings.
Lynx Edicions Offer
10% Discount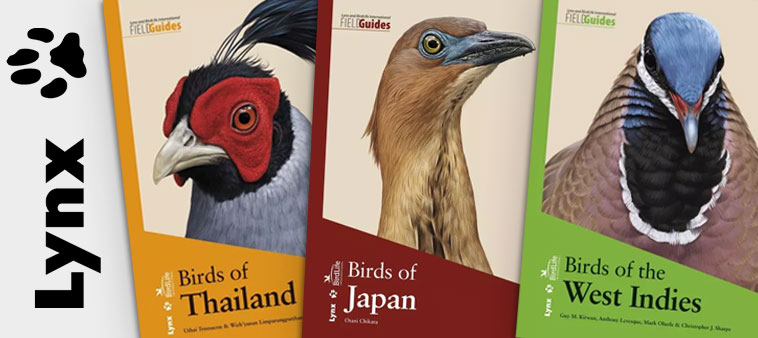 Lynx Edicions, in partnership with BirdLife International, have created a modern, standardized collection of field guides featuring subspecies ranges separated on the maps, illustrations of birds in flight, juveniles and non-breeding plumages, and much more.
You can get a 10% discount on any of the Lynx and BirdLife International Field Guides Collection, if you use the code: KRUGER2023 during the purchasing process.
The perfect gift for the traveling birder
You may not know where the birder in your life dreams of going next… But they do.
They think about it all the time, hoping, dreaming, saving, waiting.
This is why a Rockjumper Gift Certificate is the perfect gift for the traveling birder! They already have a "bucket list" of destinations in mind, and you can help them get there.
Whether you are a birder yourself, or there's one in your orbit, it's likely that you've had your ear bent time and again by stories of thrilling birding adventures to exciting places. You know better than anyone how much receiving this Gift Certificate will mean to them. So, what are you waiting for? Just fill out the form below to help your birder's dreams become a reality!