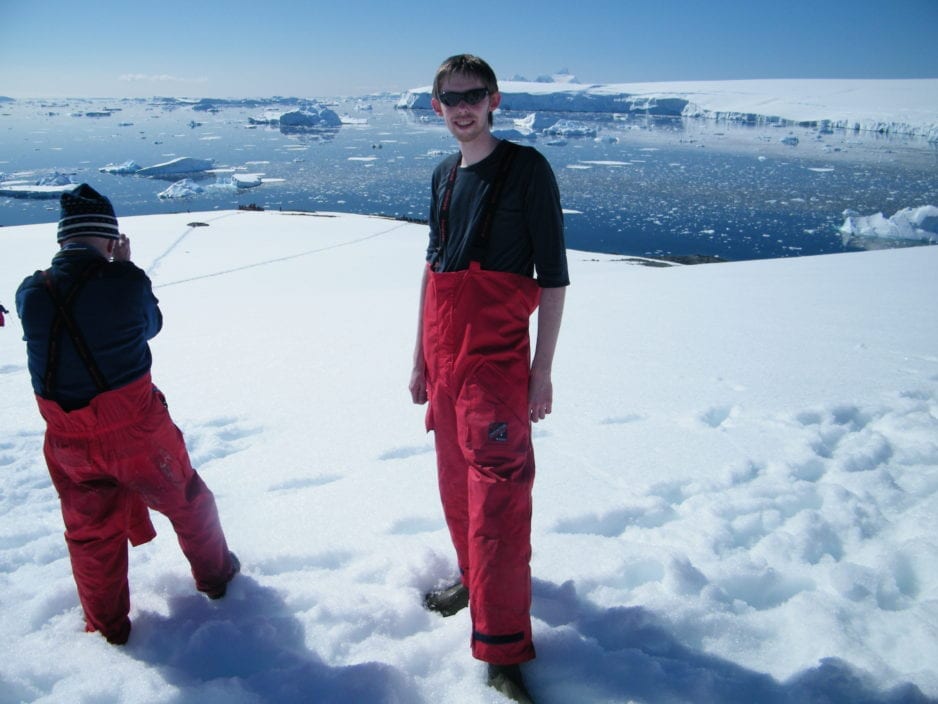 The winner of our 2010 Antarctica competition has returned from what he aptly calls, "The ultimate trip of a lifetime". This incredible prize (cruise sponsored by One Ocean Expeditions, and all travel and other costs covered by Rockjumper Birding Tours) entitled Chris Frowde (see photo) to invite a friend or family member to join him, and he decided to travel with his grandfather, Phillip Frowde.
In his thank you letter to Rockjumper, Chris wrote, "It really is the most amazing, unspoilt place on earth. Penguins waddled up to greet us, even trying to get into our boat at times! Seals, birds, Humpback and Minke Whales were so close, it was breathtaking! The icebergs were the most striking colours. We all got some amazing pictures.
The entire trip was just perfect; it was extremely well organized. The guides and the crew on the boat were so friendly and welcoming, nothing was too much trouble. The food and service was amazing. I would recommend any one to go. The oldest person on our trip was 89 years, the youngest 21 (me!)
It's not as cold as you would imagine; I even went for a swim in the sea (a very quick one!) and came home with a suntan. I can't thank all of you enough. Every little detail, even down to the taxis you covered. It is a trip we will remember and treasure for our lifetime."
Visit our Antarctica tour page for more on Rockjumper's offerings to this spectacular wilderness frontier.