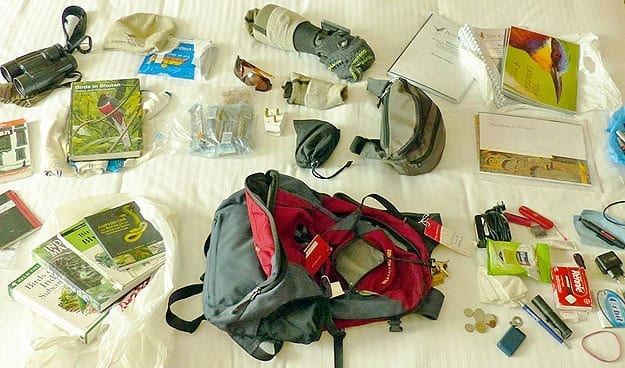 Over the last few years of intense travel I've learned a few things, both from my own experiences and from those of other travelers. Most of this is common sense but I hope at least one or two items will be of use. Birding tours usually operate in countries with limited access to a wide range of supplies. Even in developed countries, you will often be far from adequate shops and facilities, so having some of these things handy can make your life a lot easier.
OPTICS
Binoculars: It might be obvious, but there's no harm in mentioning. More than anything, remember to pack your binoculars! Some people even prefer to bring a small back-up pair in case their main binoculars are damaged or misplaced. There is no greater way to put a damper on your tour than to be without optics to see the birds.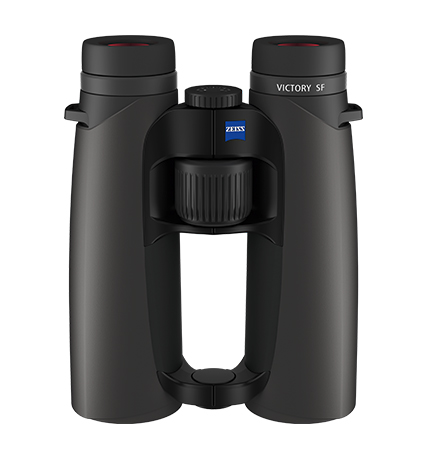 Scope: Your guide will always have a scope with him/her, but if you have one and have the space to bring it, consider doing so. Except on trips like our Kenya & Tanzania tour, where vehicle luggage space is very limited, multiple scopes can be very helpful.
Camera: Unless you're really keen on photography a superzoom/bridge camera is the perfect blend of weight, portability and capability. Photographing birds in flight or in low light situations might prove tricky, but a superzoom will likely satisfy 90% of your expectations.
ELECTRONIC EQUIPMENT
Flashlight: A powerful yet compact flashlight/torch such as those offered by Fenix and LED Lenser will often come in handy. Headlamps are useful for doing checklists in dimly lit situations.
iPad/tablet: Unless you're wanting to do sensitive photo editing/manipulation while on tour, a tablet makes the most sense. It's lighter and more compact than a laptop and can double up as a reader, both for novels and electronic field guides. Plus, if charged, it can be used to recharge your USB items while on the go.
Chargers & cables: For your camera, cellphone, laptop, iPad/tablet, Kindle/reader, mp3 player and rechargeable batteries.
Universal adaptor: In addition to this, a small multi-plug adaptor will prove useful if you have multiple devices to charge.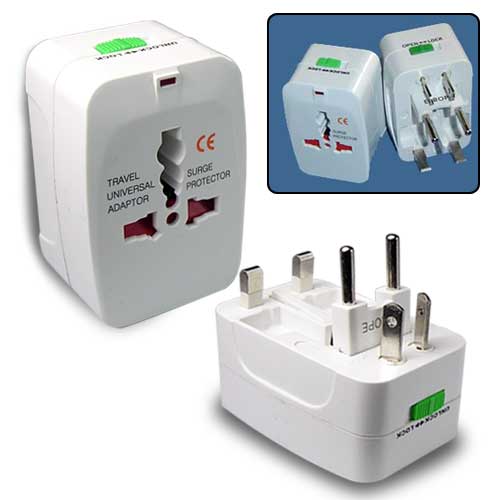 Noise-cancelling headphones/earphones: These are indispensable if you want to enjoy movies and music during flights. The earphones are my choice in terms of portability.
CLOTHING
As far as clothes go, bear in mind the following: light-weight, layers, long-sleeves and versatility.
A FEW HEALTH-RELATED KNICK-KNACKS
Along with the usual items like your general toiletries, sunscreen, hand sanitizer, anti-dehydration powders, diarrhea medication and mosquito repellant consider the following:
Cold & flu/hayfever medication: The last thing you want is to be coming down with a cold out in the wilderness and far from any pharmacy. Nip it in the bud and enjoy the holiday you've saved up for!
Tonic/energy booster: Some days can be physically demanding. A pack of effervescent vitamin and energy boosters or sachets of tonic might be just the thing to put you back on your game during the tour.
Cough drops/lozenges: Dusty dirt roads always lead to the best birding spots. They also often lead to coughs. Keep a good supply of lozenges on hand.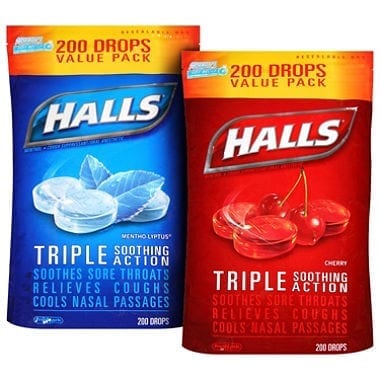 Buff or bandana: Keeping the dust out in the first place is a good way to prevent a cough. A surgical mask (á la walking through the streets of Beijing) will be most effective, but a bandana or a multi-purpose buff will do the job almost as well and with a touch more style!
Rubbing alcohol pads: I've recently heard that sniffing rubbing alcohol for a short period can help assuage motion sickness. I can't testify to its efficacy, but if you suffer from motion sickness it might be worth asking your doctor's opinion on this. Bird tours involve a lot of travelling in buses and the occasional boat ride too.
ODDS 'n' ENDS
A few cable ties (tie wraps/zip ties): Useful in a multitude of situations.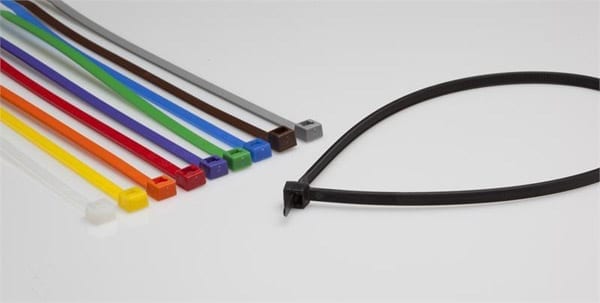 Duct tape and masking tape.
A pair of extra shoelaces: multipurpose!
Super glue: helpful in medical situations as well, such as in lieu of stitches or repairing broken nails. Just ensure the tube cannot get squashed or leak in your bag!
A carabiner or two.
Multi-purpose tool, e.g. a Leatherman.
A black garbage bag and a couple of large zip-lock bags: you never know when you might need to waterproof something or need a makeshift laundry bag.
AND LASTLY…
If, like me, you're a fan of good coffee, the bad news is that good coffee is not a universal prospect. For true coffeeholics an Aeropress is a great solution. It's very lightweight, durable, nearly unbreakable, quick 'n' easy to clean, and it makes a single cup of great coffee in under a minute. Just don't forget to pack a bag of your favorite grounds.