Post by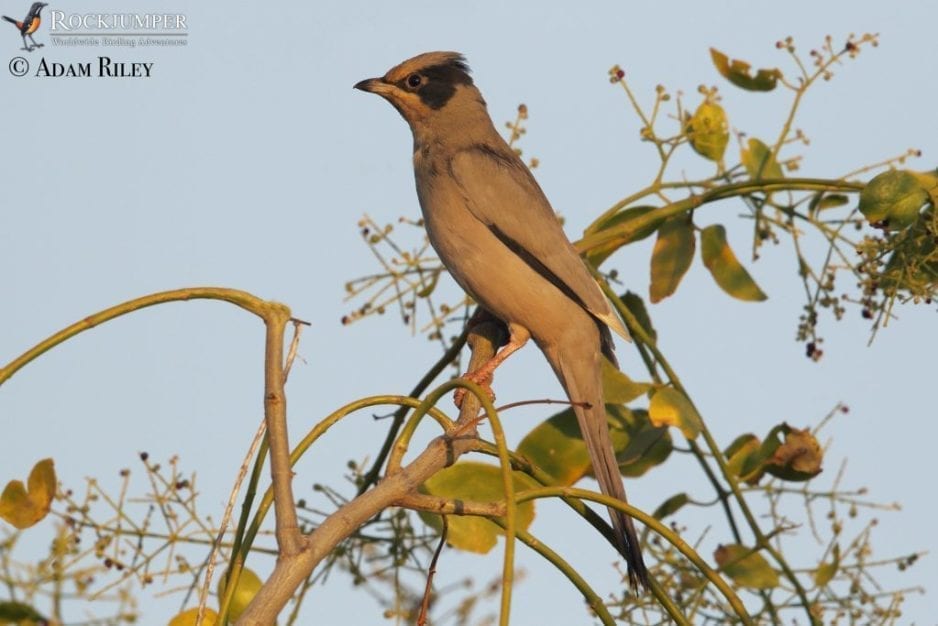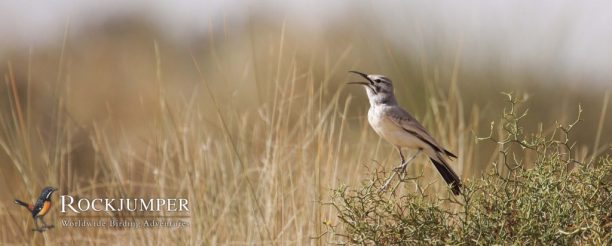 The Middle East, so rich in history, holds magnificent allure for its past but also great curiosity in its present and future. If you watch the news then you're aware that certain spots are deemed unstable, but one part that is stable and also provides magnificent birding is the southeastern Arabian Peninsula. Oman and the UAE are popular among tourists, and fascinating places, easily explored, and chock full of birds, which is why we've run trips there for years now. A few spots remain for our 2016 Arabian Birding Adventure departing this November.
If you like vast open space, then nothing rivals the Rub' al Khali, also known as the "Empty Quarter". This is the largest sand desert (erg) in the world (larger than France), and its eastern edge penetrates Oman's western border, and there at its fringes one finds a surprising array of birds. Greater Hoopoe-Larks, nervous and gawky, sing their somber set of piping whistles as they scurry along the sand, and then startle observers as they burst into flight with a bright flash of black and white in the wings. Any scant bit of vegetation may harbor birds, and we've timed our tour in November, when migrants are on the move and looking for cover. Desert oases birding is thrilling, and various springs, or "ayns" as they are known in Arabia, concentrate birds too and with luck we often see the scarce Arabian Golden-winged Grosbeak, some elegantly marked Arabian Partridges, and the colorful and camouflage Bruce's Green Pigeon. While all the showy desert birds are the standout stars of our UAE & Oman: Arabian Birding Adventure, we always enjoy a great raptor show as well. An impressive constellation of birds of prey are possible, and in some places they occur in high densities. And there are also spots where shorebirds congregate in huge numbers. At Barr Al Hikman millions (!) of shorebirds gather, including thousands of Bar-tailed Godwits, hundreds of Great Knots, and gorgeous Crab Plovers to boot.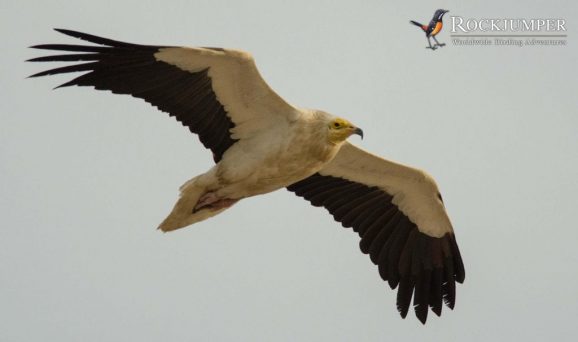 Oman is a wonderful playground for birders, and while both countries provide great birding, the contrasts between Oman and the UAE could not be more striking. Bustling Dubai with its Vegas-like atmosphere, feels so very new and a little strange honestly. What started out as a modest fishing settlement in the 1800s is now a major post for free trade with a crazy skyline (incl. the Burj Khalifa, the world's tallest building) and a crazier network of roads and shopping malls (the Dubai Mall is one of the world's largest). A byproduct of all the development, is that Dubai boasts a good bunch of golf courses and parks that attract a great variety of birds (warblers, pipits, wagtails, etc.). Indeed, we eat well and have good accommodation in Dubai, and not far outside of town there are escarpments and other desert features that host wheatears, larks, and even Pharoah Eagle-Owl.
A few spots remain for our 2016 departure this November.
Join veteran Rockjumper guides Keith Valentine and Mark Beevers for a thrilling birding adventure!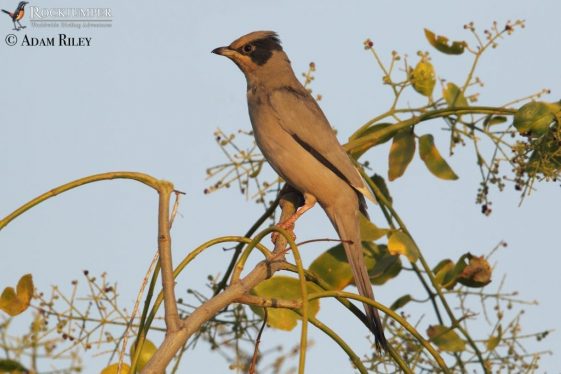 Gray Hypocolius is the lone representative of the bird family, Hypocoliidae. Breeding only in Iraq, Iran and Afghanistan, it is a hard bird to connect with, yet being monotypic it is highly sought after by those wishing to see a rep. from each bird family. A few winter in the UAE and Oman every year. (Photo by Adam Riley)