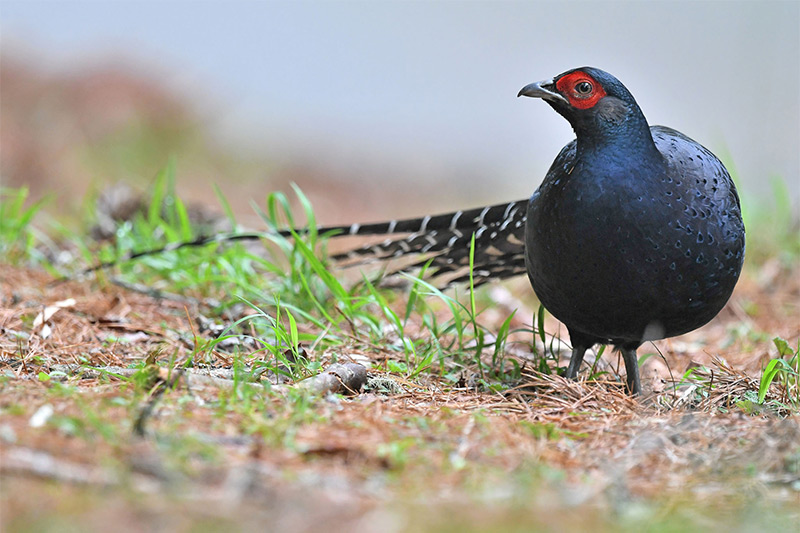 Taiwan not only has great birds, but a host of other highlights that make it a wonderful destination for a comfortable and relaxing birding tour. Located 100 km east of China, south of Japan and Korea, and north of the Philippines, this small nation is less than 400 km long and 150 km wide. Its rugged central mountains, interspersed with deep valleys, boast a high biodiversity in a very manageable package.
For a country so small, Taiwan has a whopping 27 endemics, and most of them are easily found. In fact, most endemics can be found on two roads leading up into the mountains, and on our Taiwan – Winter Birding 2020 tour, we will have several days to find our targets. The feathered gems we will go in search for include the highly sought-after and beautiful Swinhoe's and Mikado Pheasants – often allowing close approach, the stunning Taiwan Blue Magpie, a variety of laughingthrushes including White-whiskered and Rufous-crowned, and Steere's Liocichla. Vibrant color comes in the form of Taiwan Barbet, Yellow Tit, Vivid Niltava, Taiwan Rosefinch and the stunning little Flamecrest, to name a few, and Styan's Bulbul is easily found near our hotel in drier woodland in the south-west.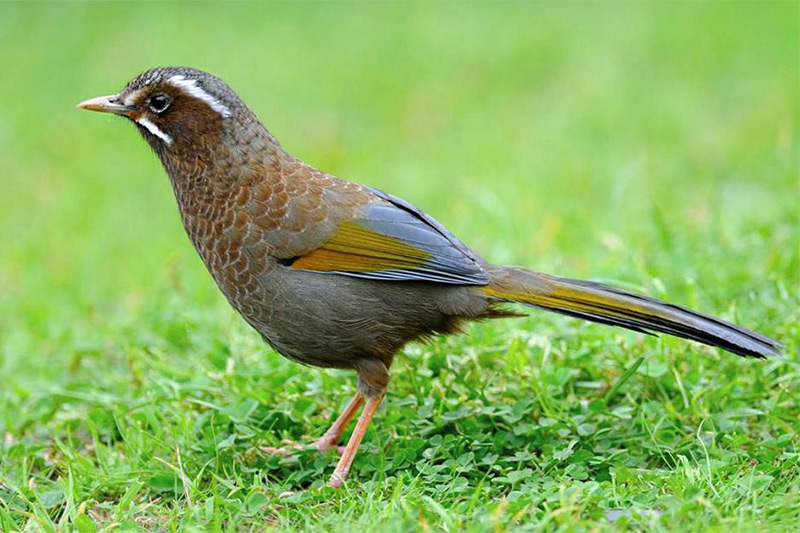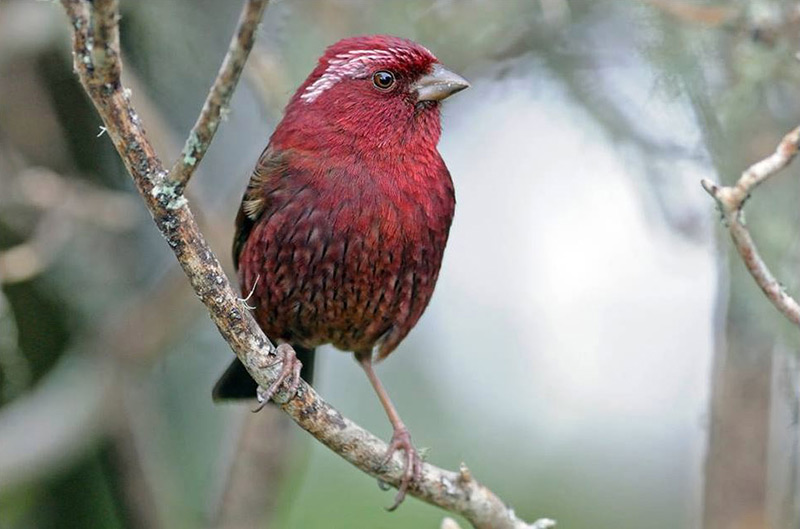 Wetlands found throughout the tour hold masses of waterbirds, and a third of the world's Black-faced Spoonbill population winters here in Taiwan. Other regular waterbirds include Great, Cinnamon and Yellow Bitterns, Black-headed Ibis, Eastern Marsh and Hen Harriers, Merlin, Greater Painted-snipe, Ruddy-breasted Crake, and a variety of ducks including Eastern Spot-billed and Ferruginous. We even visit a Pheasant-tailed Jacana reserve, where the habitat is protected and these birds flourish. It is quite spectacular to see up to 100 birds in this fantastic reserve! Waders are also a feature, with Far Eastern and Eurasian Curlews, Terek, Wood, Broad-billed, Sharp-tailed and Marsh Sandpipers, Common and Spotted Redshanks, Common Greenshank, Red and Great Knots, Temminck's, Red-necked and Long-toed Stints, Pied Avocet, Ruddy Turnstone, Bar-tailed and Black-tailed Godwits, and Kentish, Greater and Mongolian Sand Plovers. There are even possibilities for the enigmatic Spoon-billed Sandpiper – a regular passage migrant from its wintering grounds in Siberia. Other possibilities include Nordmann's Greenshank, Little Stint and the highly sought-after Asian Dowitcher.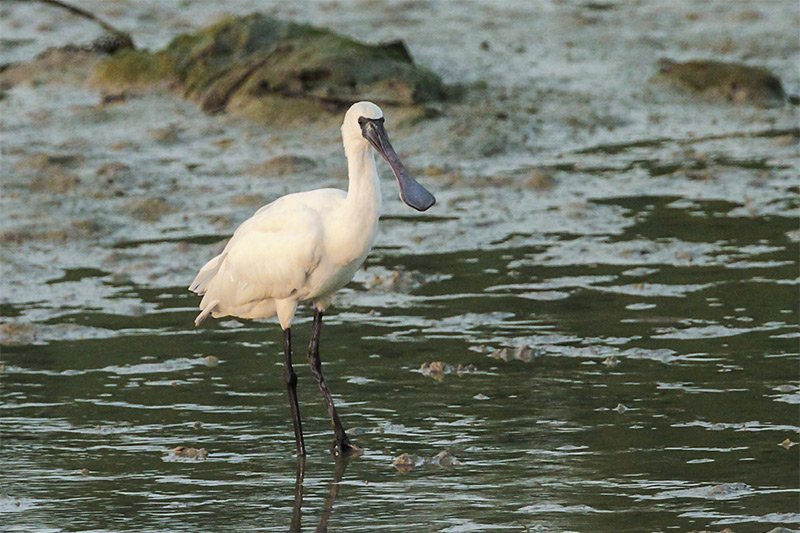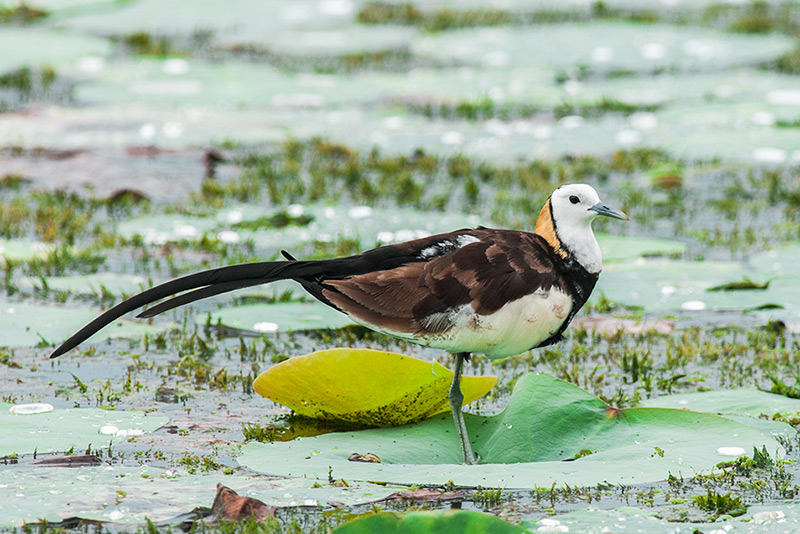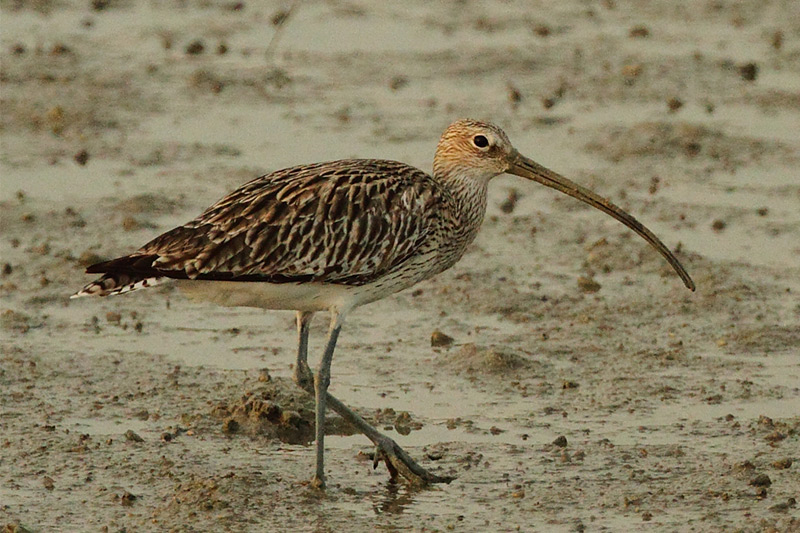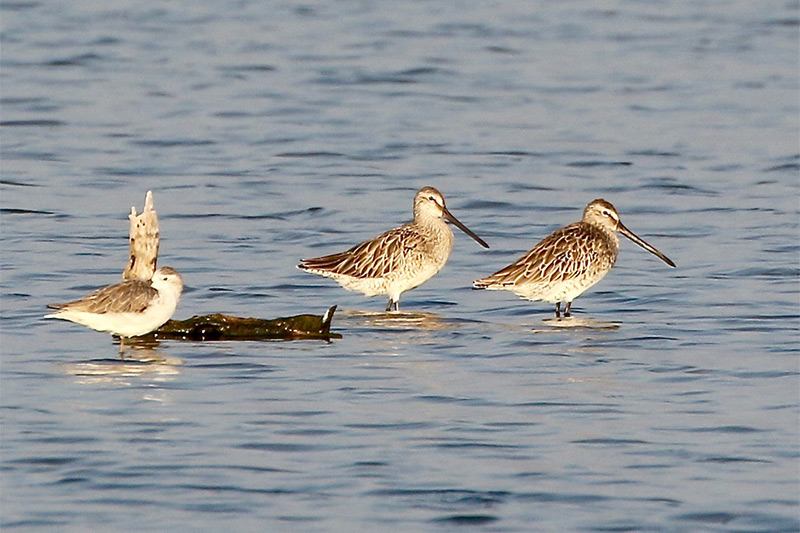 At this time of year, a variety of gulls and terns are wintering here, and include exciting possibilities such as the scarce Saunder's Gull; while Black-headed, Black-tailed and Vega Gulls are regular. Terns include Little, the huge Caspian, Common, Whiskered and White-winged, and there is even the real possibility of finding a Chinese Crested Tern, especially on Kinmen Island. Talking about Kinmen Island, we will spend the night here. Crossing over by ferry, we may see Streaked Shearwater, Bulwer's Petrel, Common Noddy, Brown Booby, Black-naped and Common Terns and even Swinhoe's Storm Petrel! While on Kinmen Island, we will search various habitats for a treasure-trove of wintering migrants, including Chinese Pond Heron, Chinese Egret, Falcated Duck, Collared Crow, thrushes such as Pale, Brown-headed, Dusky and even Japanese, Chinese Blackbird, Chinese and Yellow-billed Grosbeaks, Red-billed and Daurian Starlings, Red-flanked Bluetail, various warblers, pipits and a variety of buntings, including Tristram's, Black-faced, Meadow, Pallas's Reed, Japanese and Common Reed.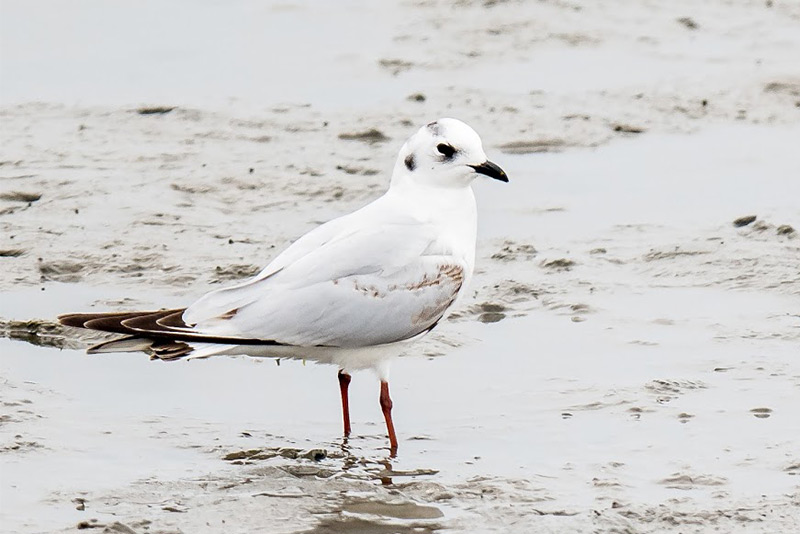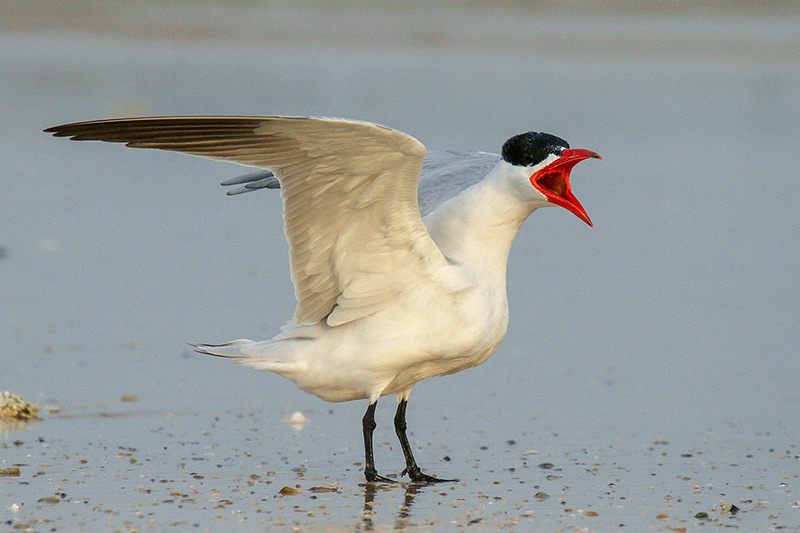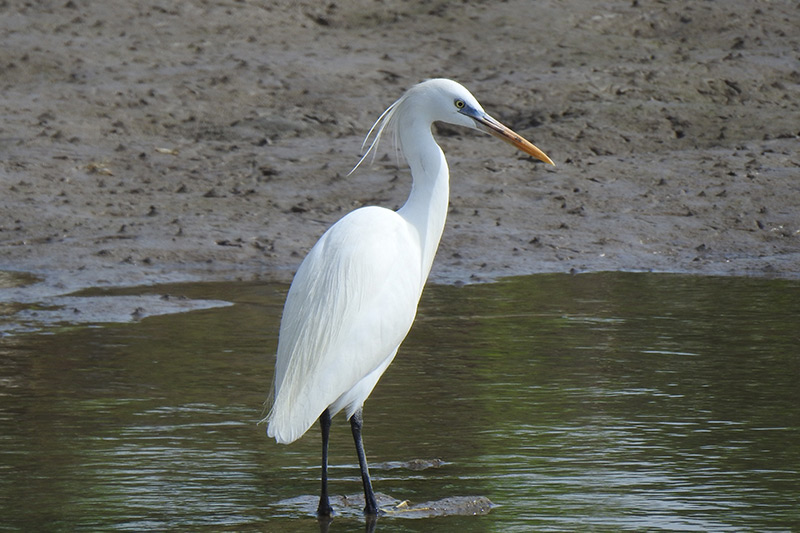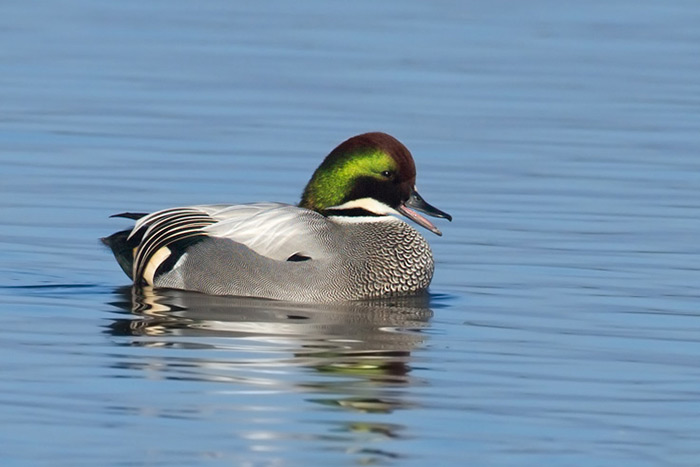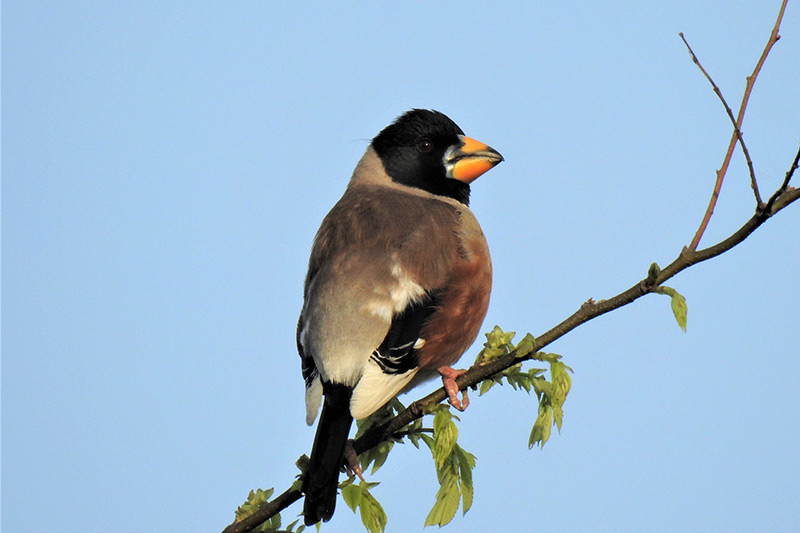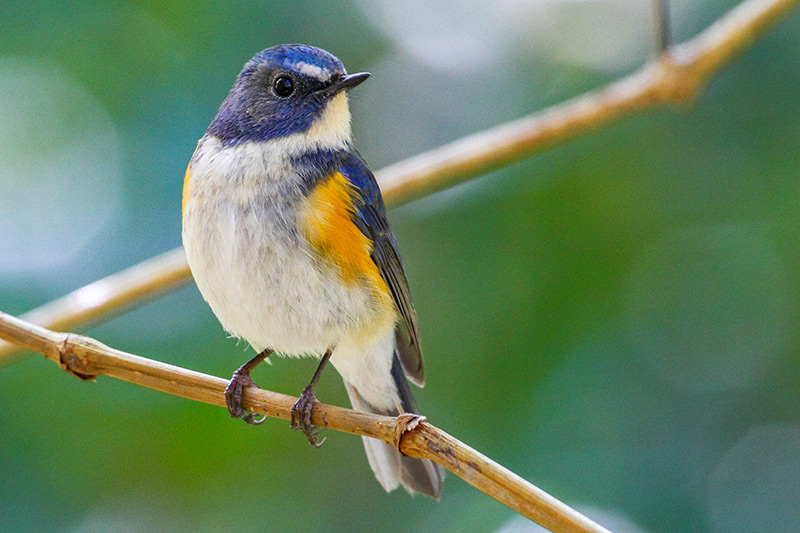 Nocturnal walks are another feature of this tour, and we have enjoyed regular sightings of Sunda and Mountain Scops Owl and Brown Hawk-Owl, with the possibility of seeing Himalayan Wood Owl and both Giant and White-faced Flying Squirrels.
This is a fantastic tour that I cannot more highly recommended. And you can look at joining us here: Taiwan – Winter Birding 2020
What's more, it can also be combined with a 2-week tour to south-east China in winter.