Post by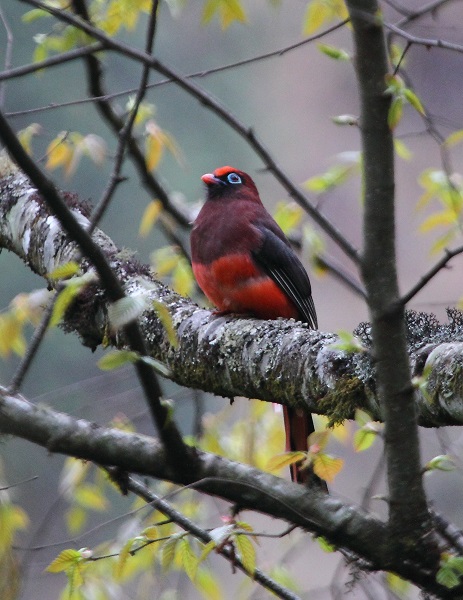 Rainer and I recently finished our first of two back-to-back Rockjumper tours of Assam and Bhutan for the 2011 year. What a fabulous time we had! As usual, we were treated to sublime birds, excellent mammals, awesome Himalayan scenery and first class service by our Indian and Bhutanese friends. Some of the extremely memorable birds that were seen included five Ward's Trogons, close and prolonged views of Beautiful Nuthatch, handsome Rufous-necked Hornbill on many occasions, exquisite and near-mythical Satyr Tragopan, of which four stunning males and one female were seen at close range for extended periods, three unseasonal Wallcreepers and regular encounters with Ibisbill.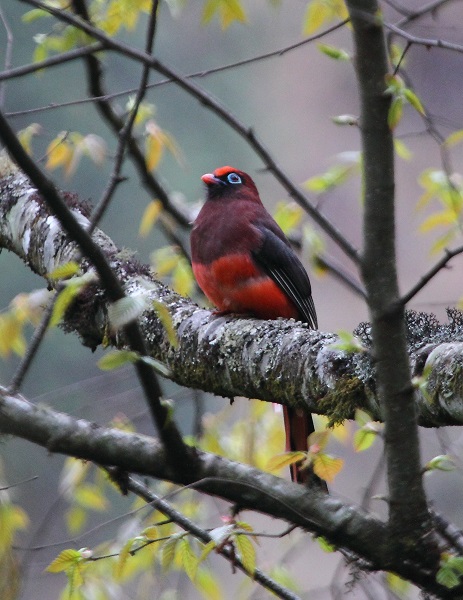 Ward's Trogon by Glen Valentine
We were particularly lucky to also find a total of five gorgeous Fire-tailed Myzornis, all five species of Scimitar Babbler – including Coral-billed and the bizarre Slender-billed Scimitar Babblers, an exceptionally showy Himalayan Monal, good numbers of Blood Pheasant, four species of Parrotbill, the elusive Long-billed Wren-Babbler and highly sought after Sikkim Wedge-billed Babbler, boldly-patterned Himalayan Cutia, two male Black-headed Shrike-Babblers, wonderful scope views of White-winged Duck and, to cap it all off, the rare and elusive White-bellied Heron, a lifer for both Rainer and I! We were both in awe of this mega rare bird and feel extremely privileged to have finally seen this awesome heron.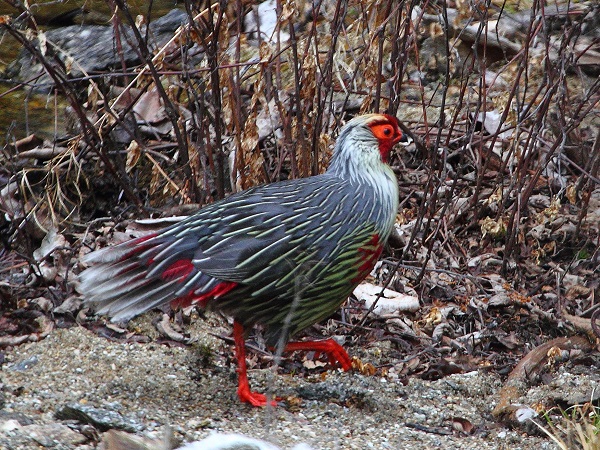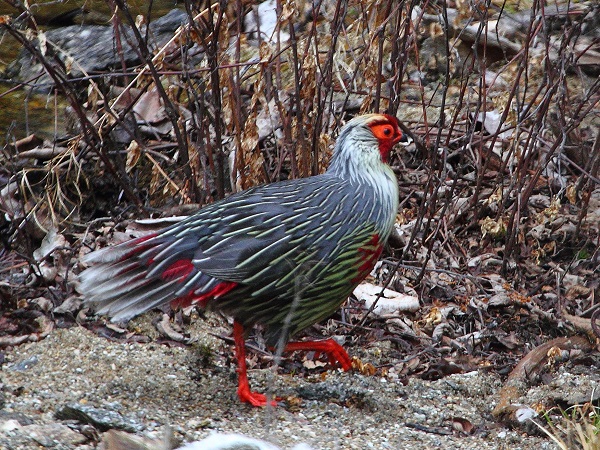 Blood Pheasant by Glen Valentine
Some of the mammal highlights included abundant sightings of the magnificent Indian One-horned Rhinoceros, Indian Elephant, Water Buffalo, several troops of Golden Langur and the extremely rare Hodgson's Giant Flying Squirrel! Bhutan is truly an other-worldly destination, and with its abundant forests teaming with legendary birds and mammals, plus a wealth of culture situated within a Himalayan paradise, it is surely unrivalled in many respects by any other country on earth!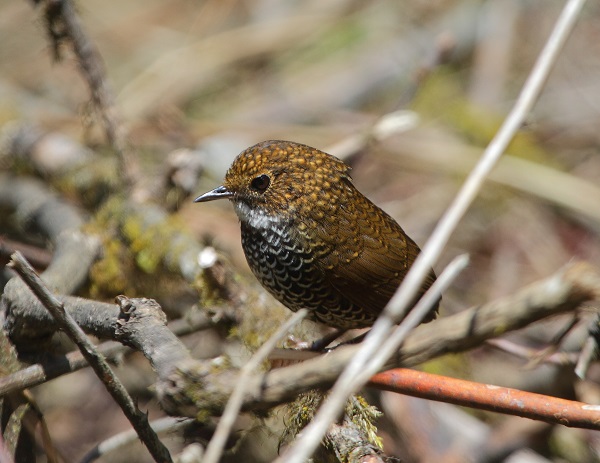 Scaly-breasted Wren-Babbler by Glen Valentine