Post by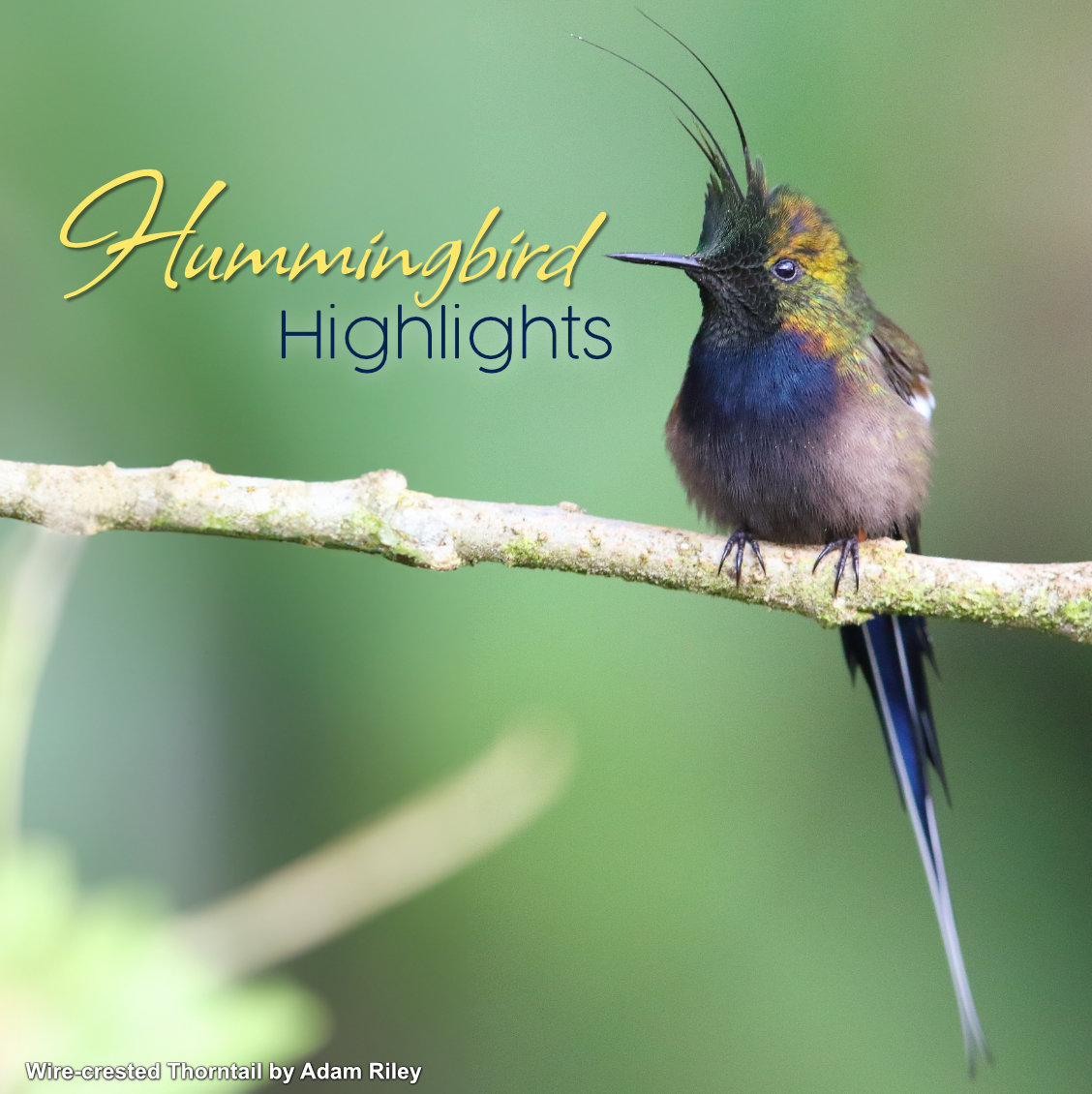 Hummingbirds are a huge family of tiny, vibrantly coloured and physiologically fascinating birds! They bear the most extraordinary, descriptive names and are treasures within the avian world. As per the latest IOC taxonomy there are 366 known hummingbirds, with new species being described or split every year. Fueled by nectar, some of these species undertake great migrations. The Rufous Hummingbird for example, travels 4000 miles from Mexico to Alaska every spring, a considerable distance for a bird that weighs about the same as a nickel!
From alluring coquette's to sylph's, spatuletails to trainbearers, emeralds to sapphires, pufflegs to metaltails, woodnymphs to sabrewings and so many more, hummingbird variety is both wonderful and exceptional. For a minute think about your favourite 'hummers'. There are likely a few names that quickly pop up. Maybe some you have even seen before while others are high on your wish list. Asking anyone to choose their personal favourites is a tough act but we have gone out on a limb and put down a few of ours.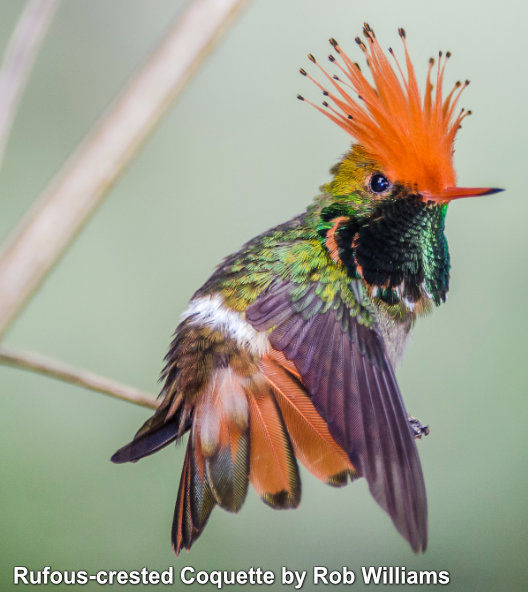 This tiny hummingbird sports one of the fanciest head pieces in the avian world, and is distributed through foothill forests from Panama to Bolivia.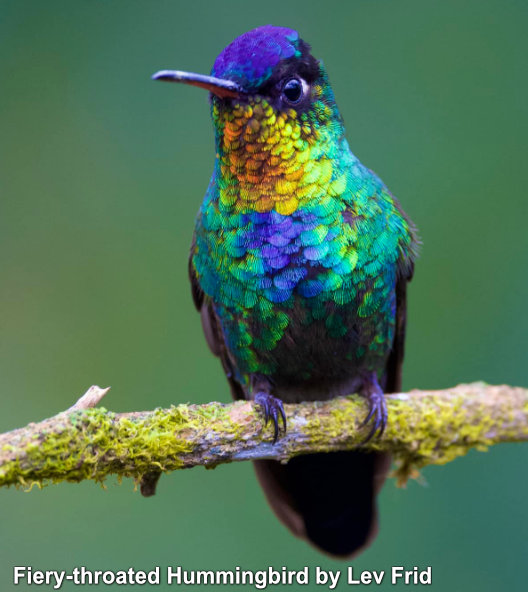 Costa Rica and western Panama provide this beauty, the Fiery-throated Hummingbird, positively magnificent when viewed at just the right angle.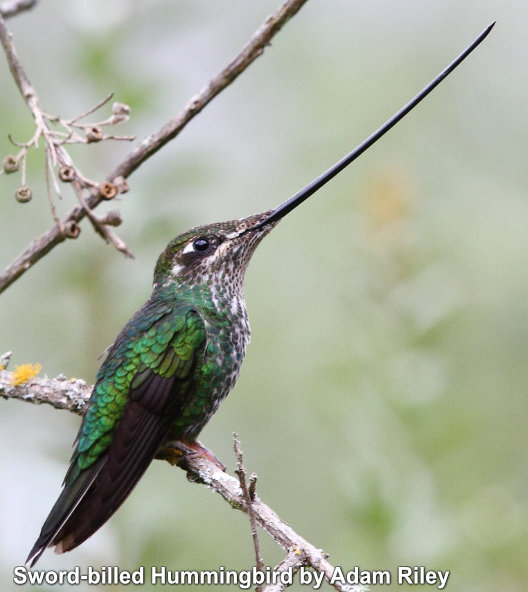 With the longest bill to body ratio of any bird, the Sword-billed Hummingbird sure is a showstopper! This incredible appendage grants it almost exclusive access to long tubular flowers.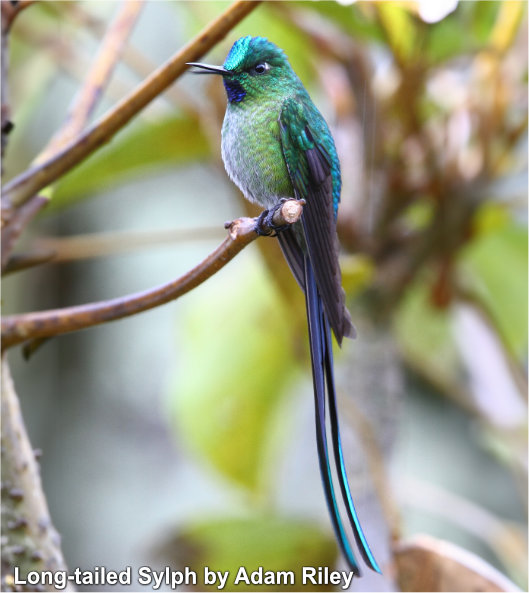 Quite appropriately named after an imaginary spirit of the air, the Long-tailed Sylph can be seen zipping through the dense foliage of cloud forests in the Northern Andes.
Found only in a tiny region of northern Peru, the Marvelous Spatuletail uses its fantastic racket shaped appendages in courtship displays.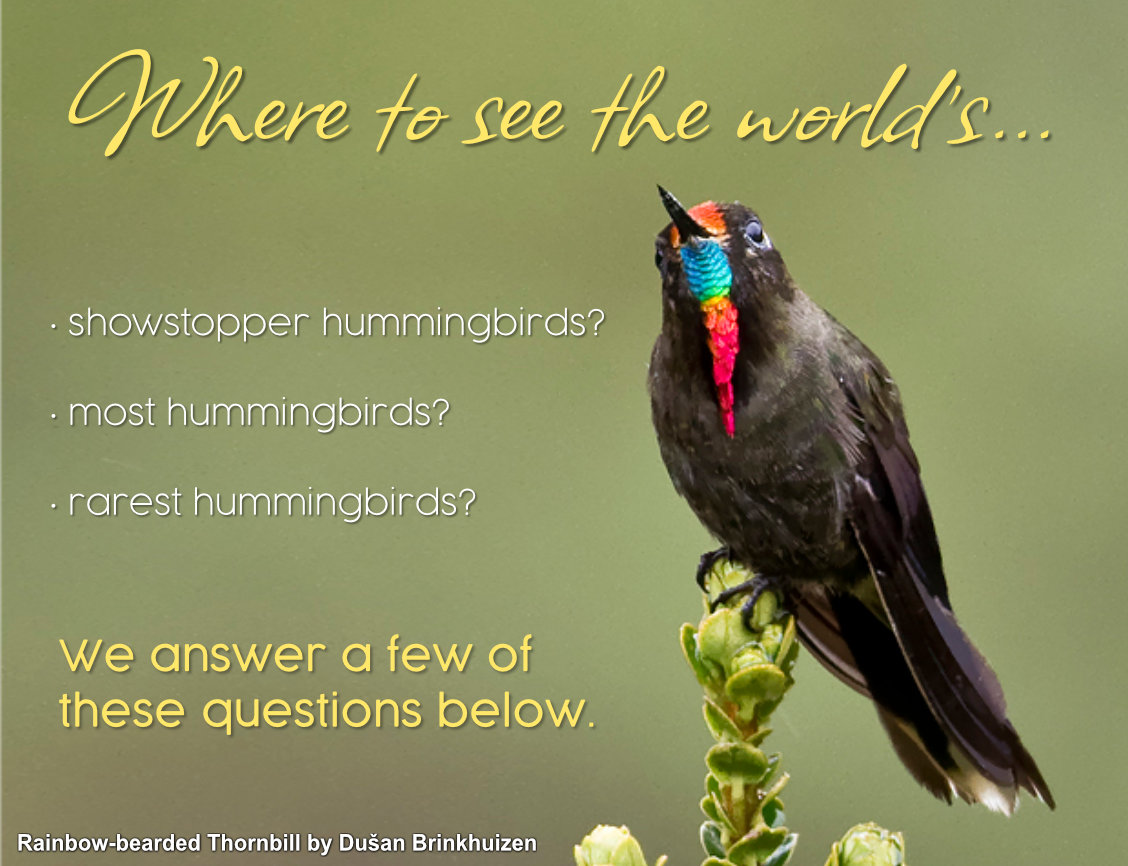 31 species have been reported in the United States, but fewer than 20 are regularly found there. Eight species have been reported in Canada. Arizona is one of the USA's best locations for hummingbirds and we regularly see 12 species on this fabulous tour.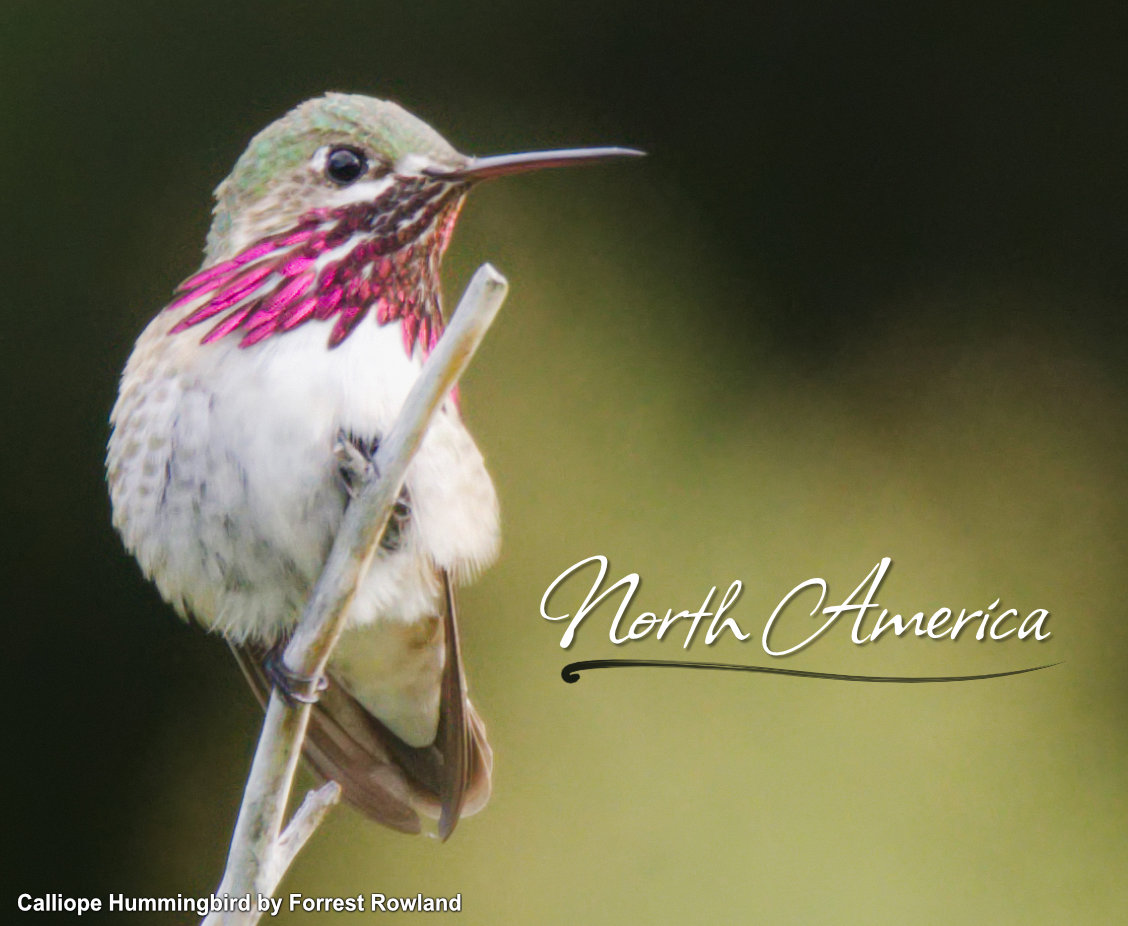 Hummingbirds are exclusively found in the New World from Alaska all the way south to Chile and Argentina. The most northerly occurring species is the Rufous Hummingbird while at the southern tip of Argentina and Chile resides the Green-backed Firecrown.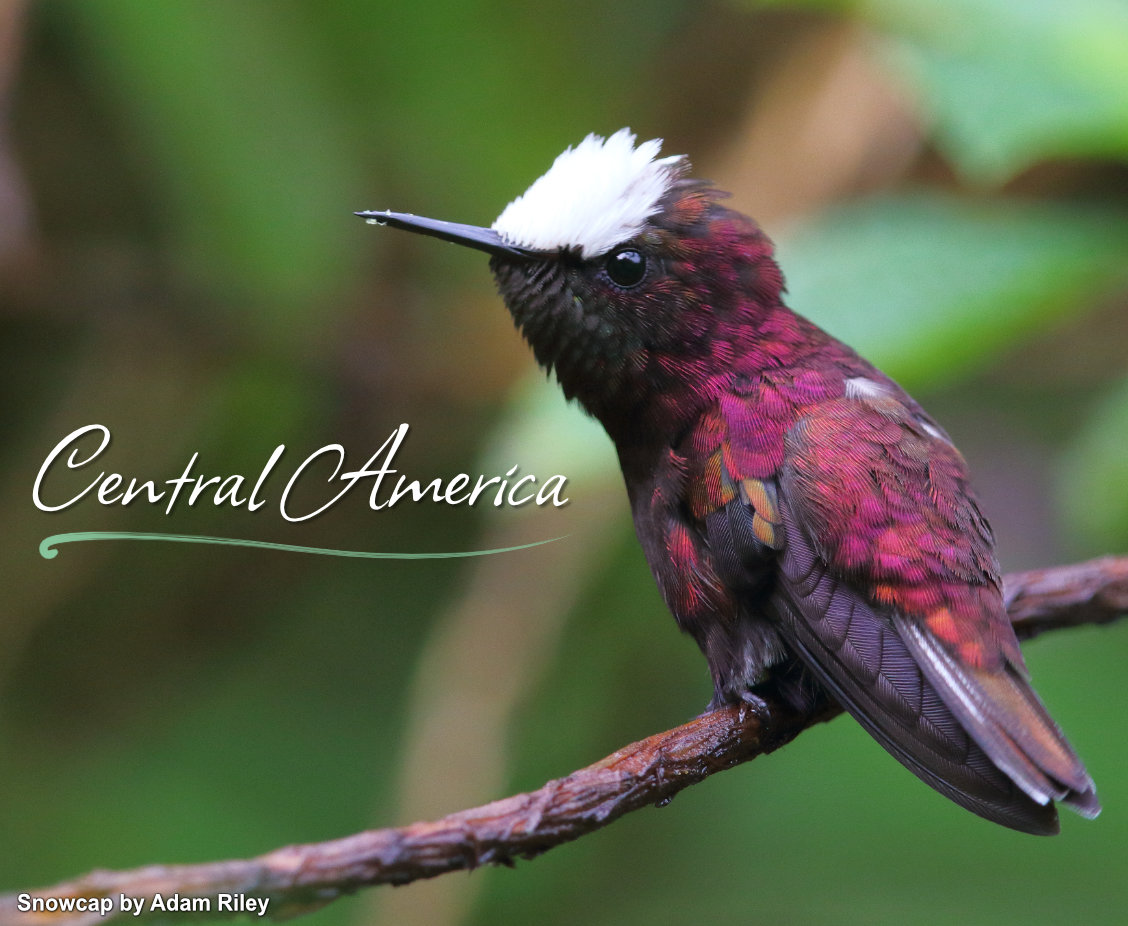 Hummingbirds are widespread in every country in Central America. Mexico has an incredible 12 endemic species while countries like Costa Rica and Panama are well regarded for their exceptional variety including the likes of this Snowcap, one of the world's best.
In Costa Rica we often get up to 47 different species of hummingbirds on our tours including 12 near-endemics and 3 endemics!
Panama regularly produces over 40 species of hummingbird as well including 16 regional endemics and 1 endemic.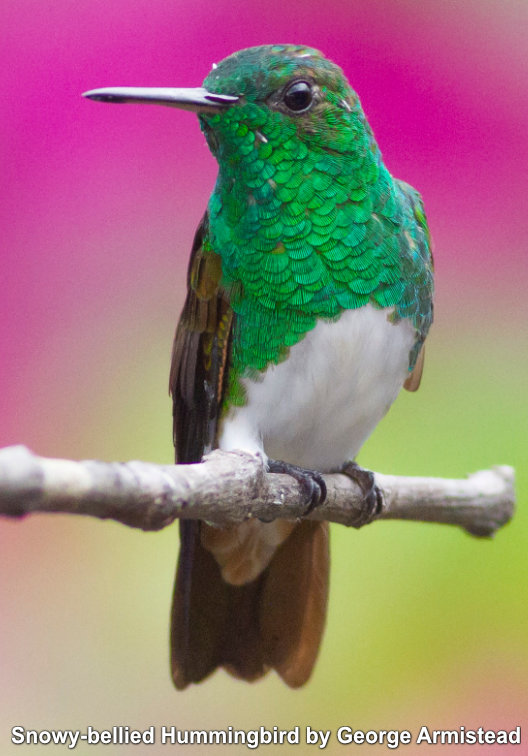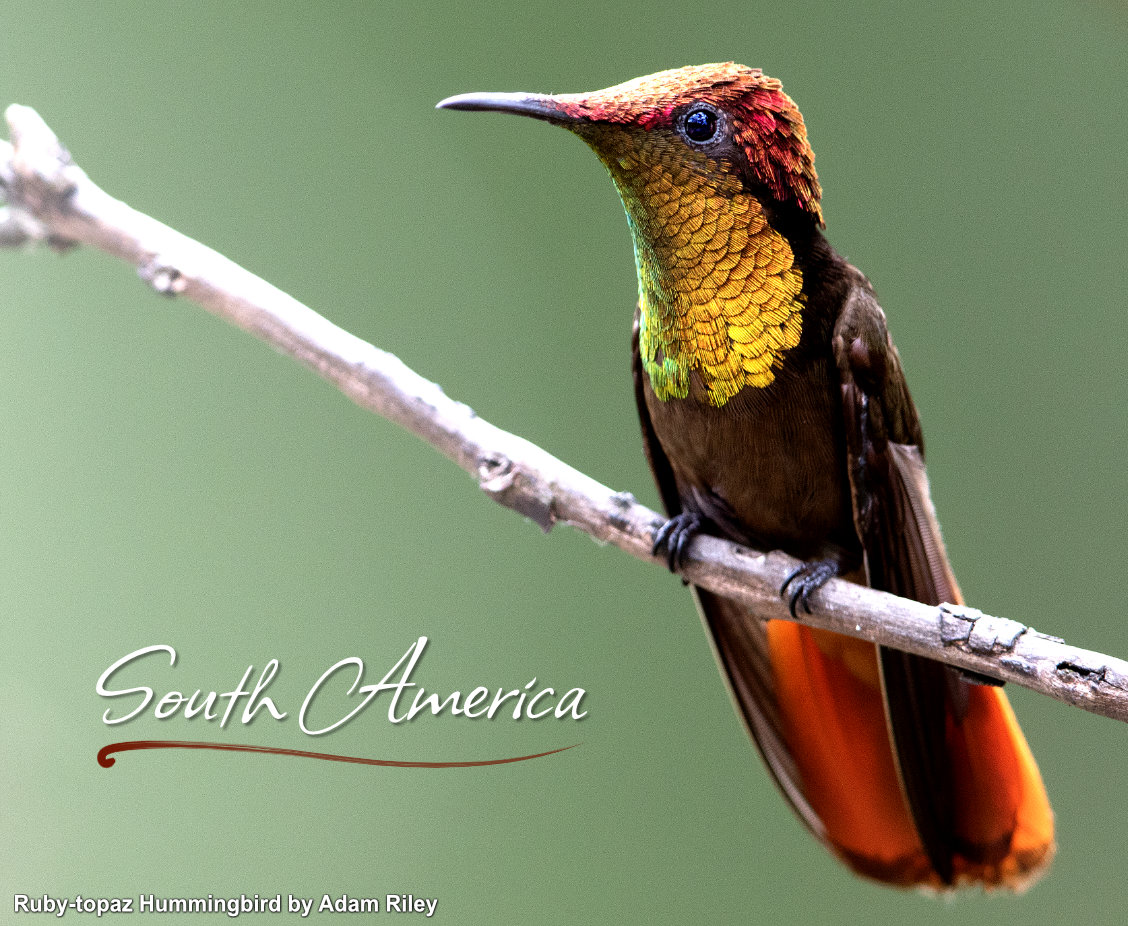 South America has a dazzling number of hummingbirds, and it is Colombia that takes first prize with 165 species! Many of these birds are endemic to tiny areas. Colombia is also home to several of the world's rarest and least known hummingbird species such as Colorful Puffleg, Santa Marta Sabrewing, Blue-bearded Helmetcrest, and Dusky Starfrontlet.
For sheer numbers look no further than our Colombia Mega Birding tour where we have recorded an incredible 113 different species of hummingbirds. We usually average around 85 species over the 30 days. When it comes to hummingbird bang for your buck look no further than our Colombia Highlights tour which often produces 57 species in just 12 days!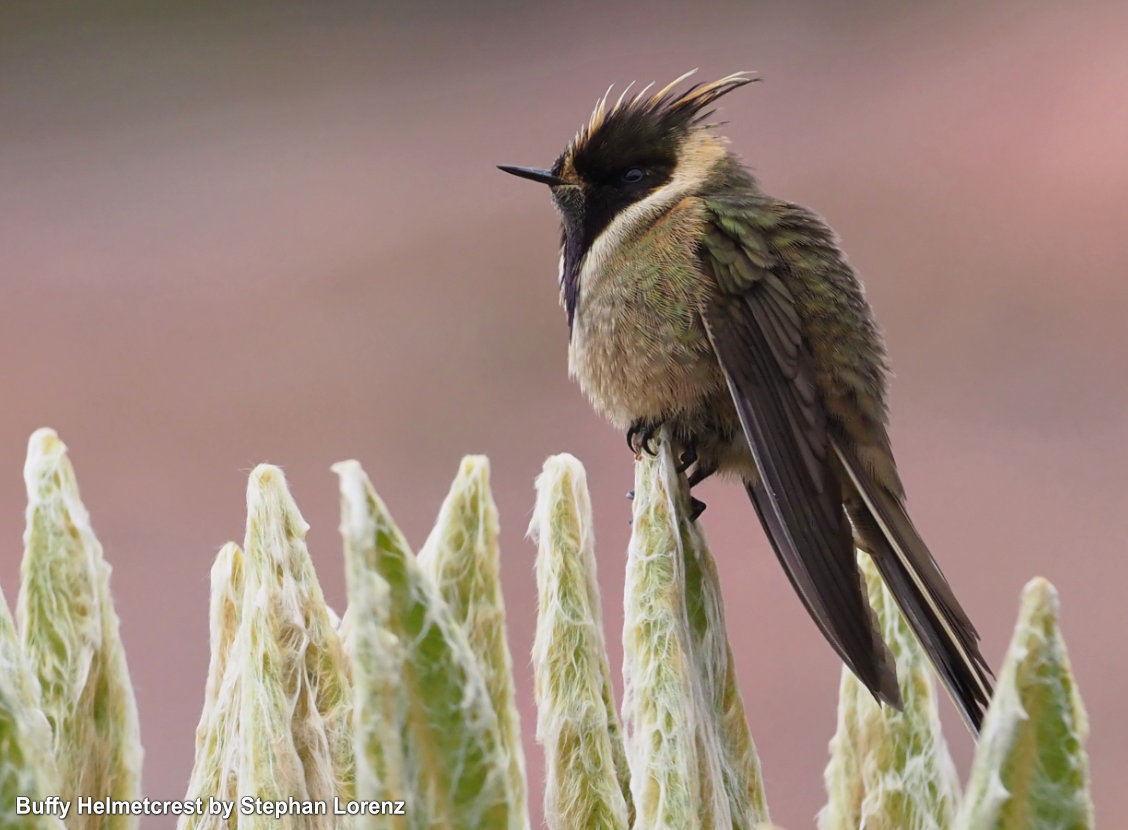 Continuing south through the Andes we get to Ecuador, another country brimming with a mind-blowing selection of hummingbirds from Viridian Metaltail, Shining Sunbeam, and Collared Inca to Sword-billed Hummingbird, Tourmaline Sunangel, and Rainbow-bearded Thornbill.
Our Southern Ecuador tour sees around 68 different species including the newly discovered (2017) Blue-throated Hillstar!
Another incredible selection of tours for hummingbirds is our classic Andes series. Our 7-day Eastern Andes: Paramo & Cloud Forest often gets 28 species while the linked 8-day Northern: Choco Cloud Forest tour often yields 37 species. Add to these another 37 odd hummingbirds on the Northern: Ultimate Amazon: Sumaco Foothills & Rio Napo tour and you have a feast of colourful, vibrant gems to enjoy.
Ecuador is so good for hummingbirds that we have even added a special 2-week hummingbird tour to our new Relaxed tour range. This tour offers up no less than 66 different hummingbird species and promises to offer many opportunities to soak in, appreciate, and enjoy Ecuador's wonderful birding sites!
Further south is Peru, another fabulous country for hummingbirds, and a genuine contender for harbouring THE most outrageous hummer of them all – the spectacular Marvelous Spatuletail.
The Marvelous Spatuletail is one of the undoubted highlights on our popular Northern Peru tour but we typically see another 70 species of hummingbird including Royal Sunangel, Koepcke's Hermit, Rainbow Starfrontlet, and Peruvian Rackettail. In total we usually find 11 near-endemic and 4 endemic hummingbird species on this tour.
Southern Peru also offers an extraordinary variety of hummingbirds including the stunning Gould's Jewelfront, the rather large Giant Hummingbird, Rufous-booted Rackettail, and the extraordinary Bearded Mountaineer. We typically see around 42 species on this tour.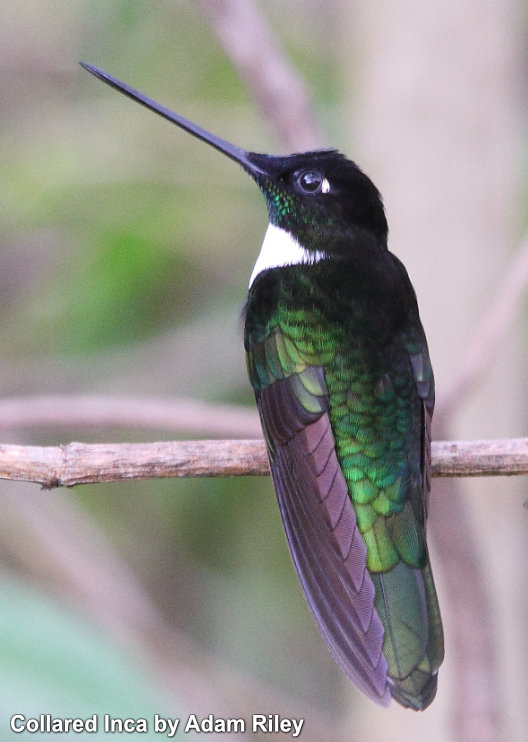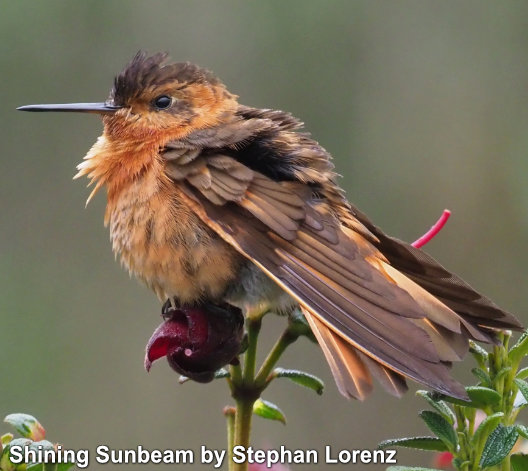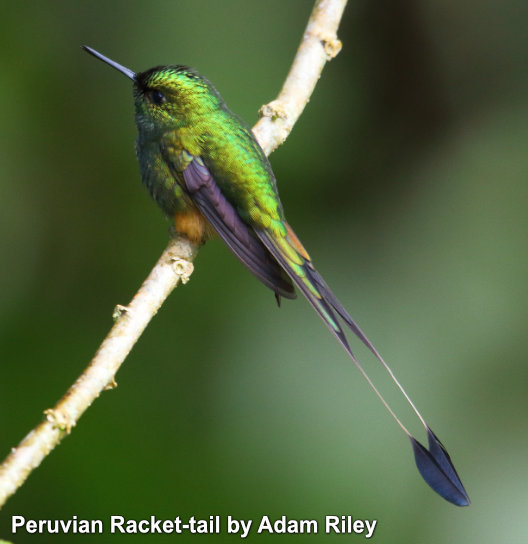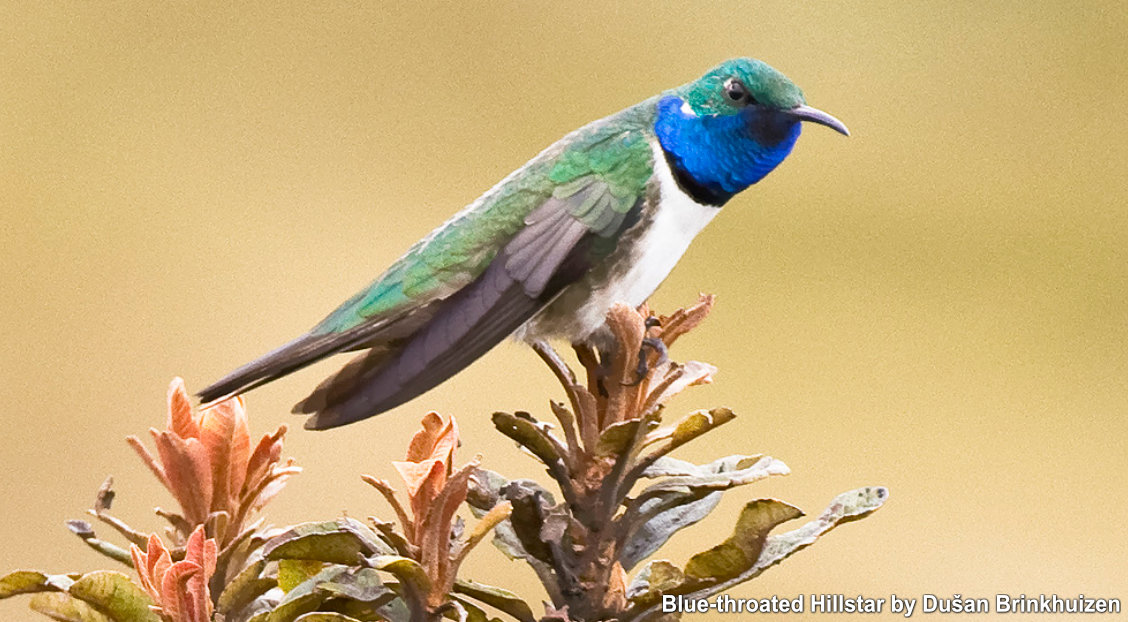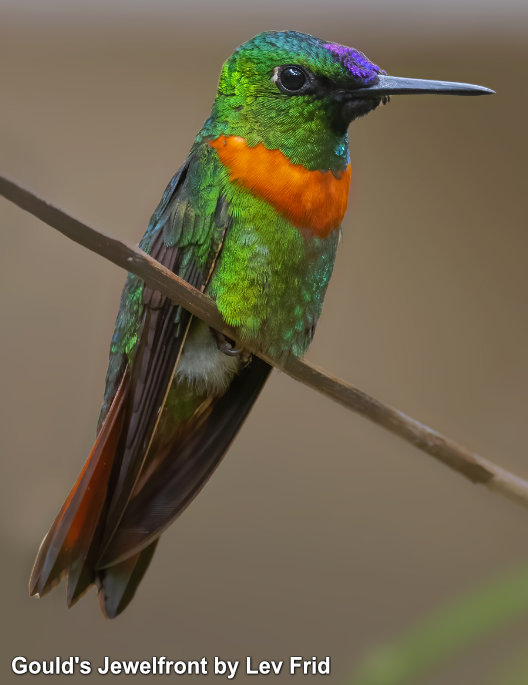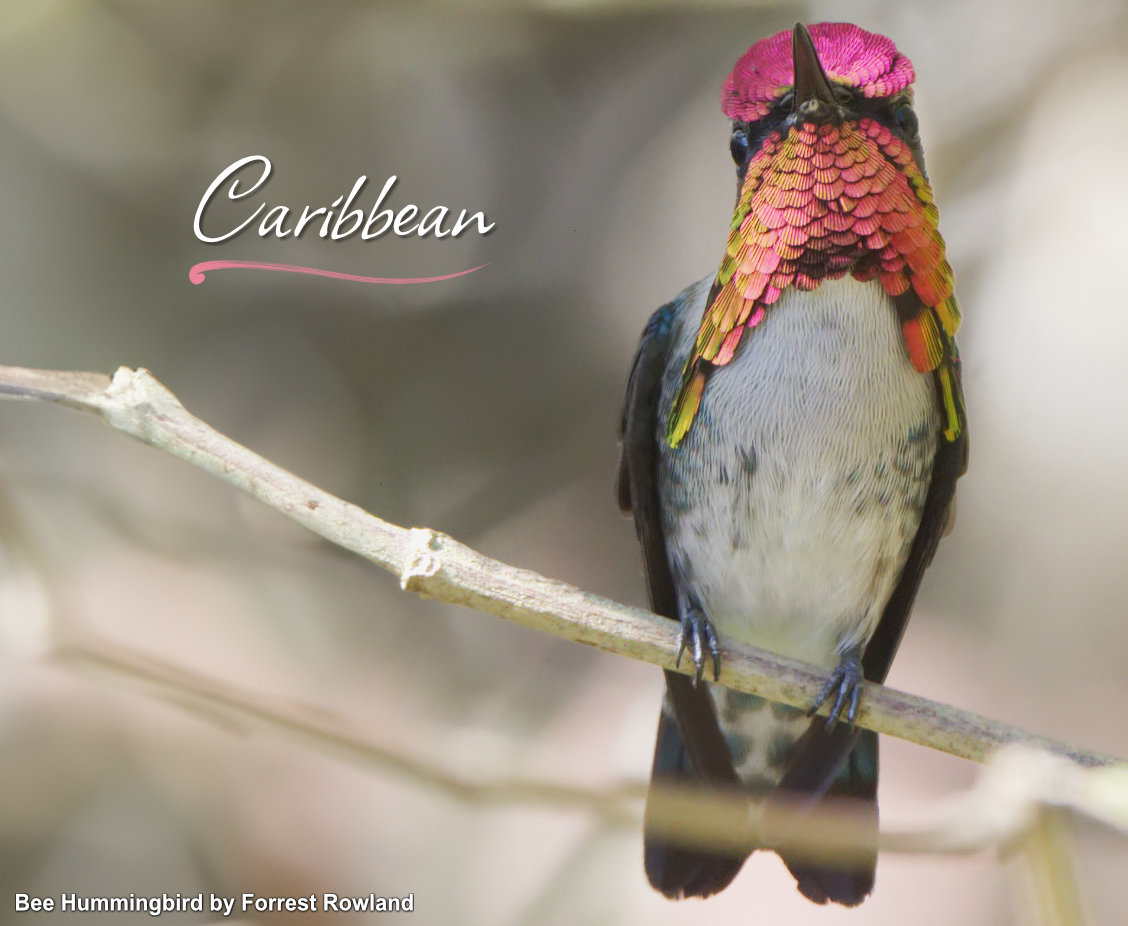 15 species of Hummingbirds are unique to the Caribbean. This includes the smallest bird in the world, Cuba's Bee Hummingbird! Other species include the Purple-throated and Green-throated Caribs of the Lesser Antilles, Puerto Rican Emerald of Puerto Rico, and the striking Red-billed and Black-billed Streamertails of Jamaica.