Post by
Like a wonderful packet of Liquorice-all-sorts India birding brims with colour, uniqueness and diversity. There is no place for boredom and regardless of your specific interests' India offers some of the very best touring opportunities on the planet.
Rockjumper has been operating tours to the region for 18 years now and we offer the widest selection of departures for you to choose from. Below we take time to break down all the tours we offer into digestible pieces and describe what makes each of our tours to the varied regions of India so special. Join Rockjumper today and discover more…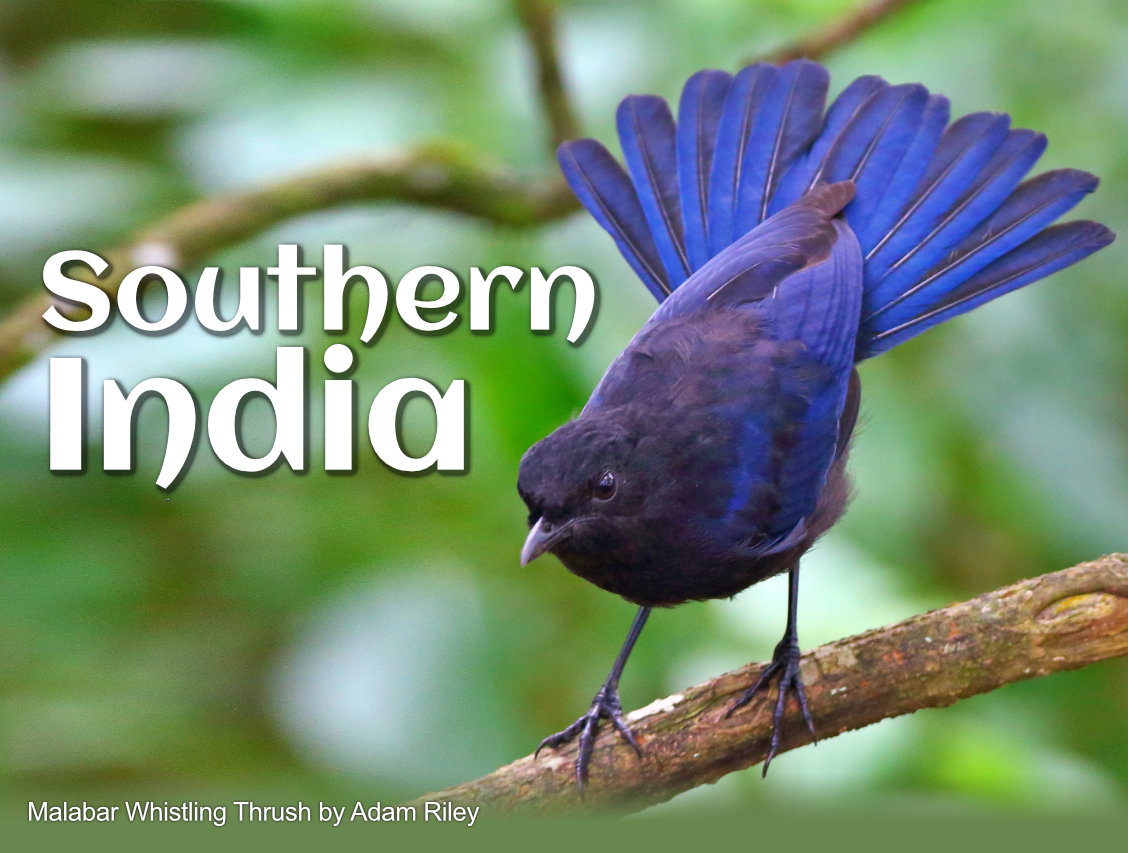 Our Southern India itinerary is setup to enjoy the myriad of endemics and unique species concentrated along the magnificent Western Ghats Mountains which feature high altitude sholas (montane forest patches), dramatic valleys, rolling tea estates and incredible highland vistas. This tour is a must do for all serious birders given the overall number of endemic and near-endemic species available but also makes for a wonderful introduction to the sights, sounds and amazing wildlife that India has to offer.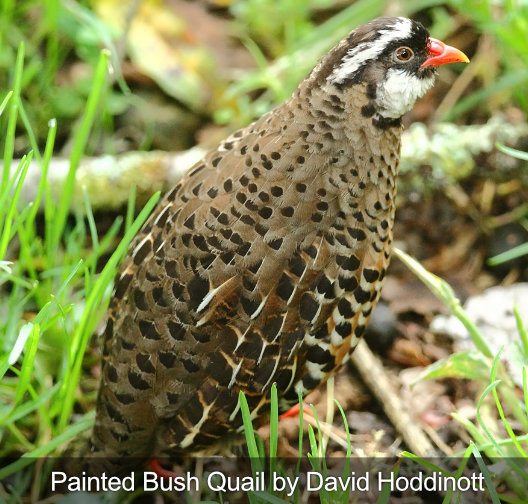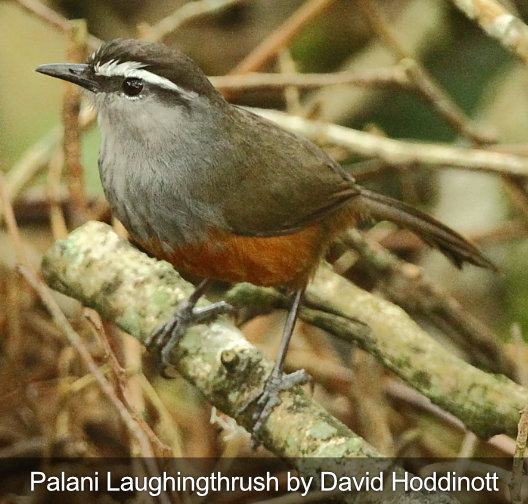 Highlights:
A strong focus on endemic and near-endemic birds with a total of 32 endemics and 42 species endemic to the Indian sub-continent. Chances of seeing the vast majority of these is high!
Enjoy over 250 species of birds and over 20 species of mammals during our 12-day departures
The Western Ghats Mountains! Explore some of the best tea growing areas in the world and naturally the scenery is spectacular
A chance to see some of India's most iconic wildlife. This is arguably the best itinerary to try and see Dhole (Indian Wild Dog) and other unique mammals such as Sloth Bear, Bonnet Macaque, Nilgiri Langur, Nilgiri Tahr, Gaur (Indian Bison) & Asian Elephant
The cuisine throughout India is exceptional and a major highlight. South India is often regarded as having some of the very best dishes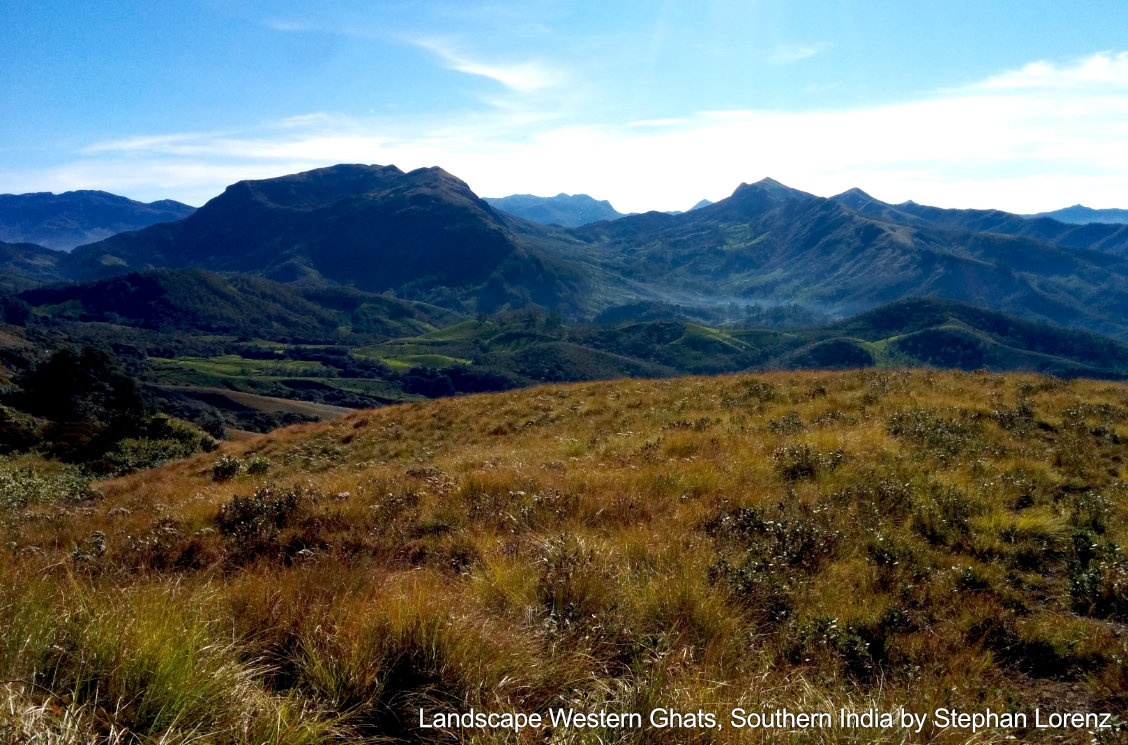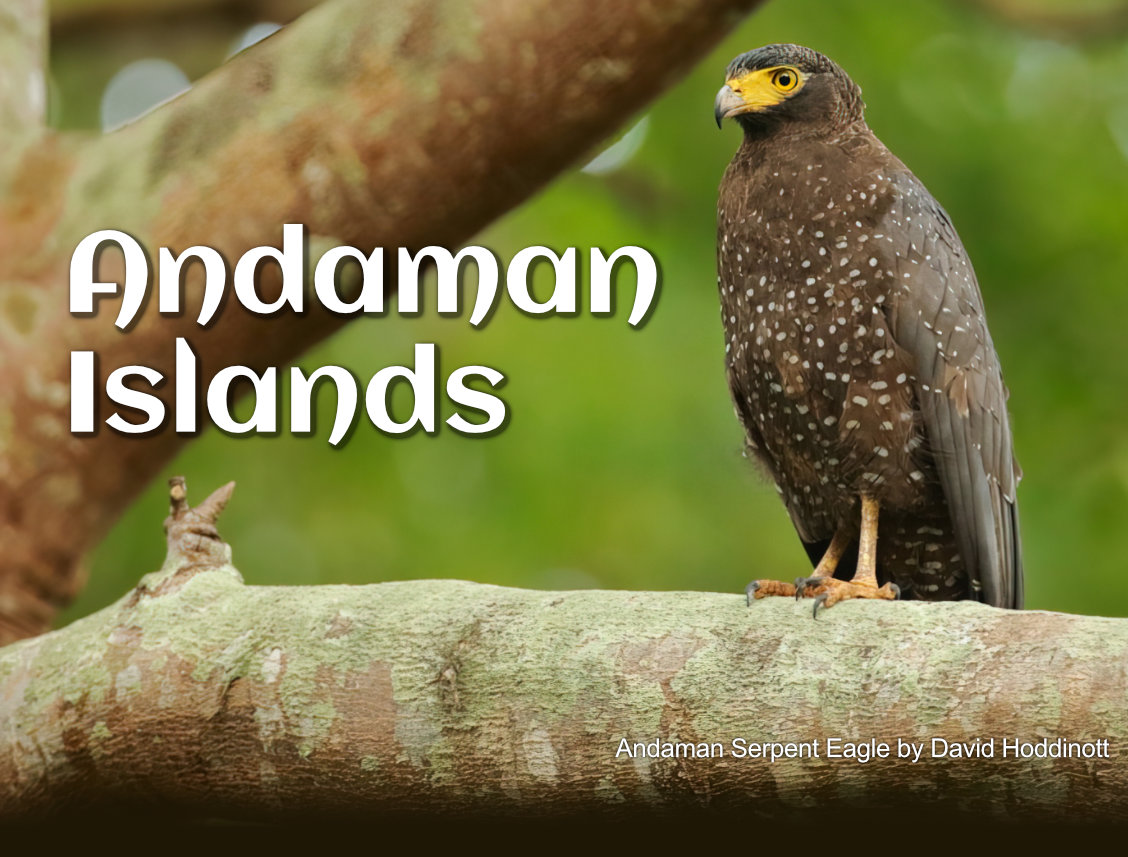 Our tour of the Andaman Islands makes the perfect extension to Southern India and also targets a fantastic array of endemic birds. There is a definite feel of SE Asia, when birding the area and the 200 or so small islands making up this archipelago are indeed closer to southern Myanmar and Sumatra than India.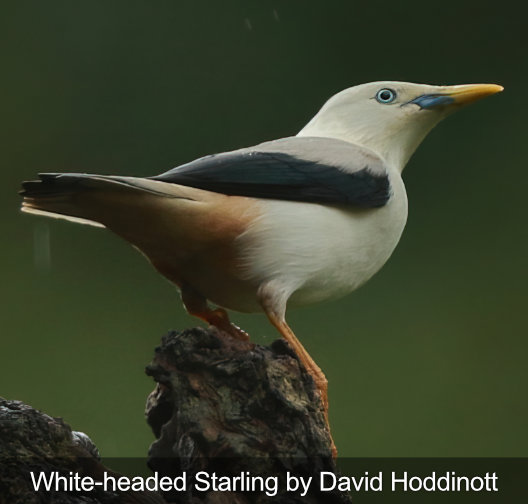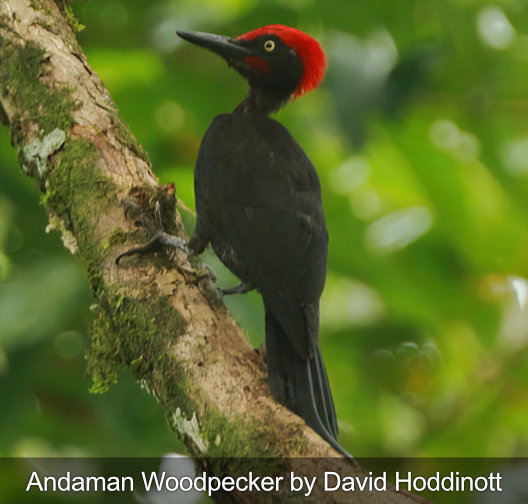 Highlights:
The endemics are definitely the prime reason for visiting and a total of 20 are possible.
The habitats are also fantastic and include pristine tropical rainforest and palm-fringed sandy beaches.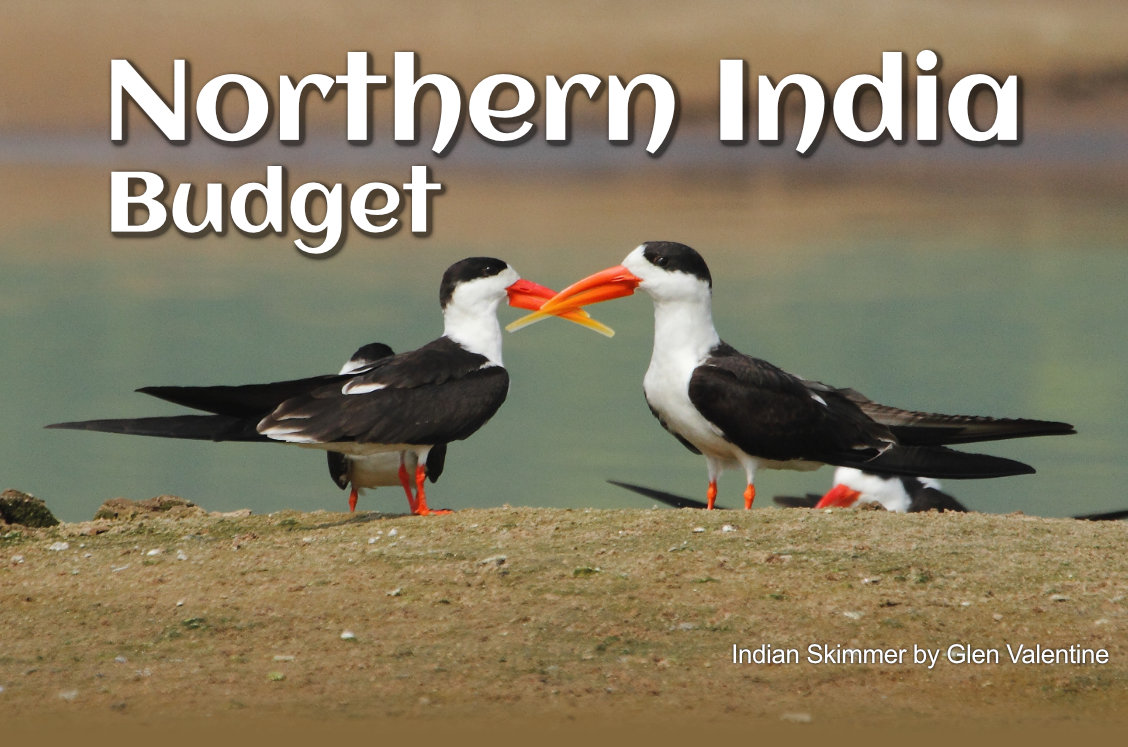 This fantastic tour visits all the famous birding sites in the north central region of India in just 11 days! Key sites include Bharatpur, the Chambal River and Ranthambhore National Park, the tiger reserve that is widely considered to be one of the best places to see these incredible Big Cats in their natural environment!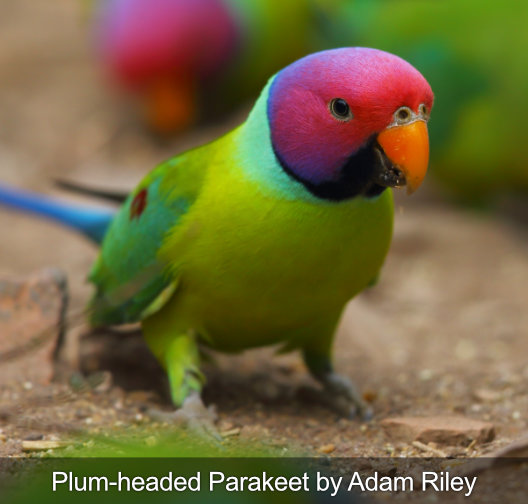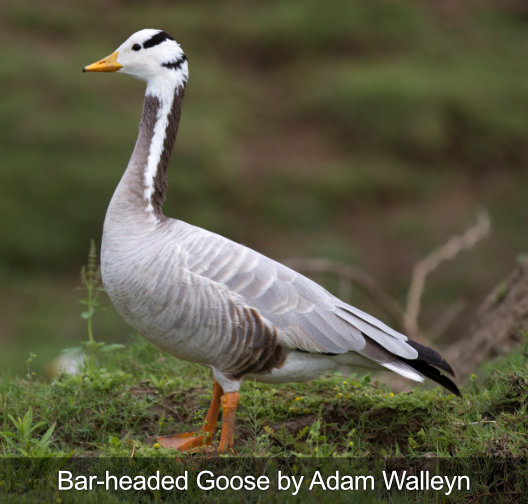 Highlights:
Tiger! Always one of the top highlights of any tour to India is an encounter with one of these magnificent Big Cats and this itinerary offers amazing chances of success
Explore Bharatpur. Hands down one of the birdiest locations on the planet for waterfowl and an exceptional selection of woodland species
Visit the Taj Mahal and Fatehpur Sikri two of the most iconic cultural and historical sites in India
Enjoy chances for other classic Indian wildlife such as Leopard, Jungle Cat, Striped Hyena, Golden Jackal, Bengal Fox, Nilgai & Ganges River Dolphin
Extremely affordable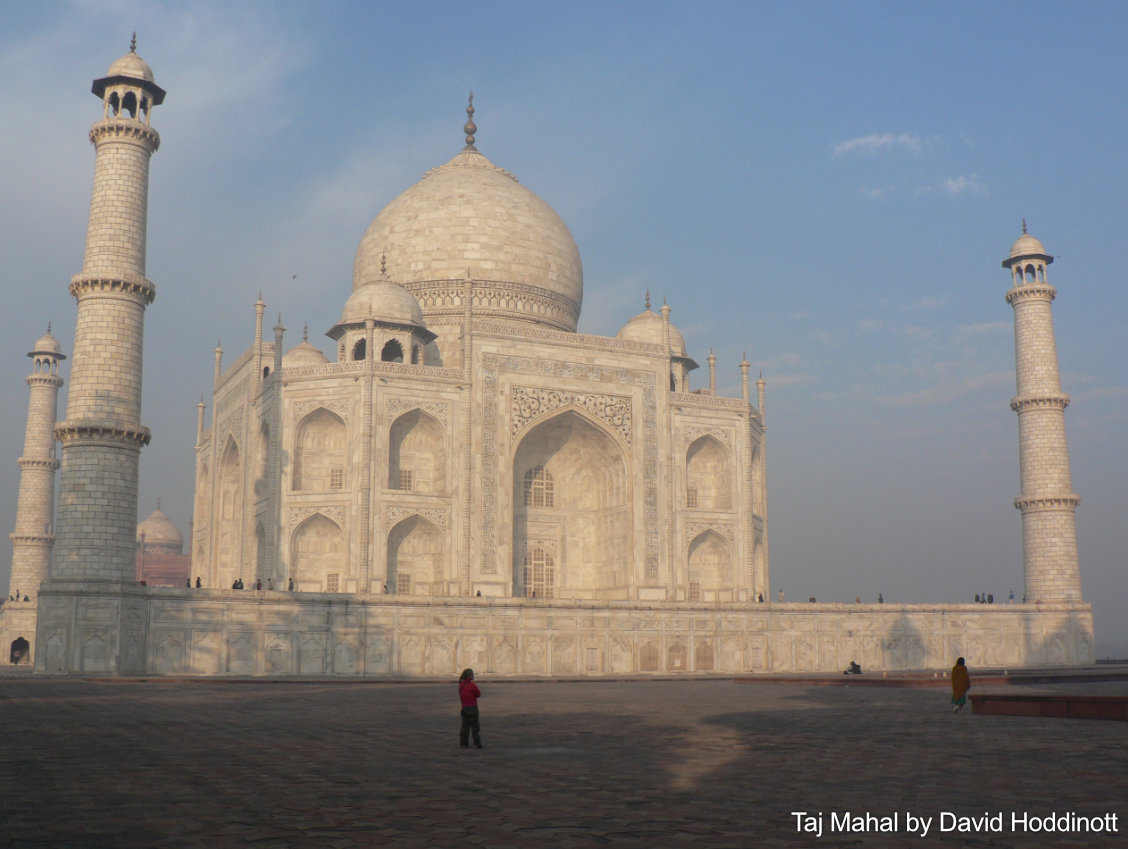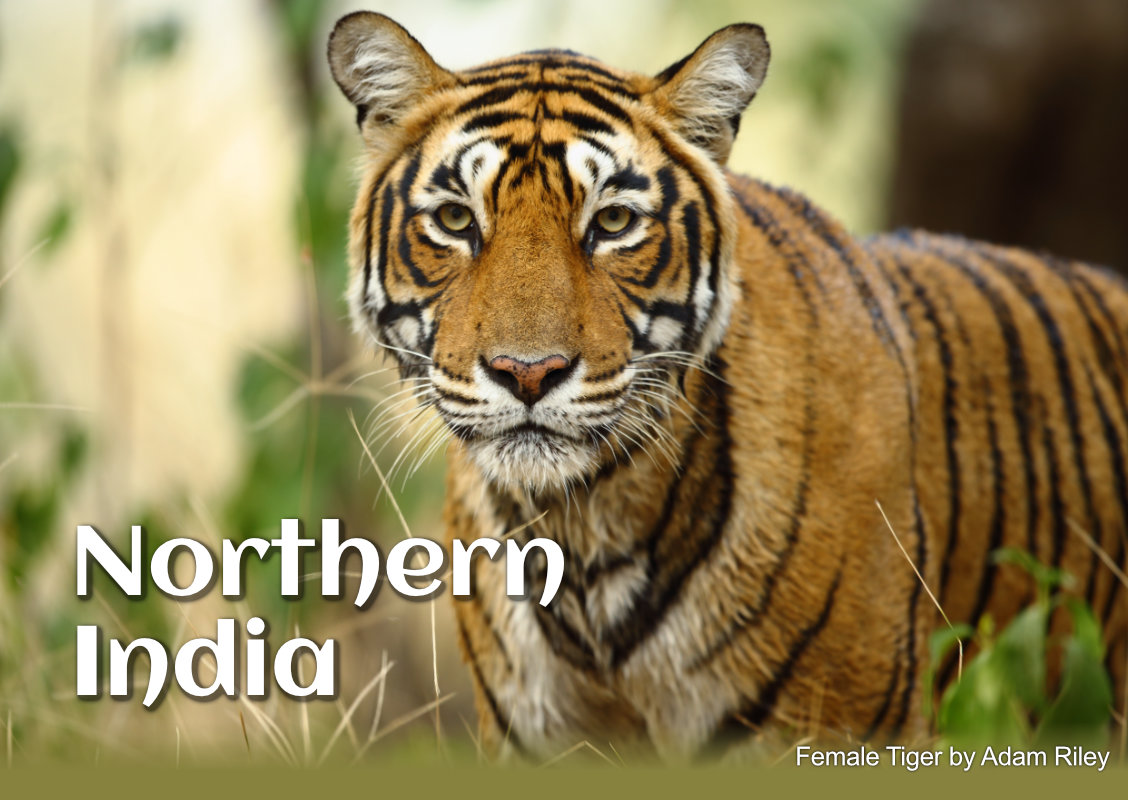 This iconic tour has been the backbone of our India tour offerings for the past 18 years and combines the very best sites, that are included in our Northern Budget tour, with stunning Himalayan foothill locations such as Corbett National Park, Nainital and Sattal.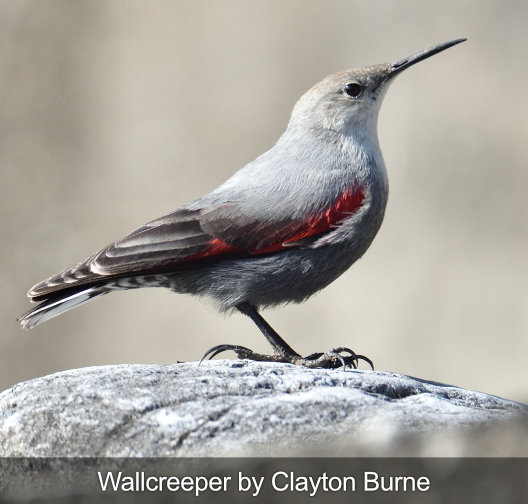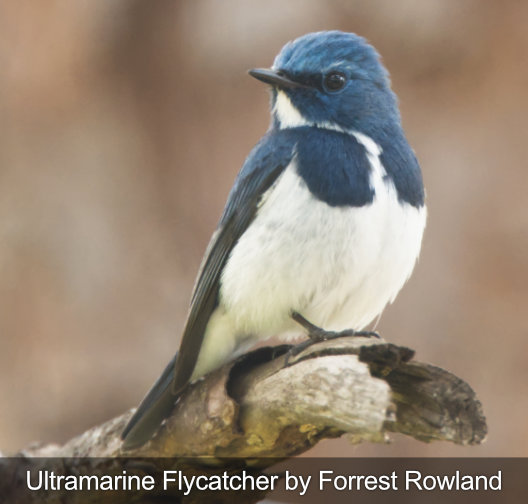 Highlights:
See over 400 species of birds
The perfect introductory tour to India or indeed even Asia with easy birding, plentiful species and a wonderful selection of Asian bird families
Fantastic opportunities to see Tiger and plenty of other iconic Indian mammals as mentioned under the Northern Budget tour (above)
Key monotypic bird families Wallcreeper and Ibisbill can be found
Sarus Crane, Cheer, Kalij & Koklass Pheasants, Rock and Painted Bush Quails, Painted Spurfowl, Greater Painted-snipe, Indian Courser, Indian Skimmer, Painted Sandgrouse, Marshall's Iora, Black-headed Jay, Nepal Cupwing, Himalayan Rubythroat, Spotted Forktail, White-throated Bush Chat, Ultramarine Flycatcher, Chestnut-headed Tesia and an exceptional variety of waterbirds
An incredible 14 different species of owl and 20 species of woodpecker are very possible!
Fabulous photo opportunities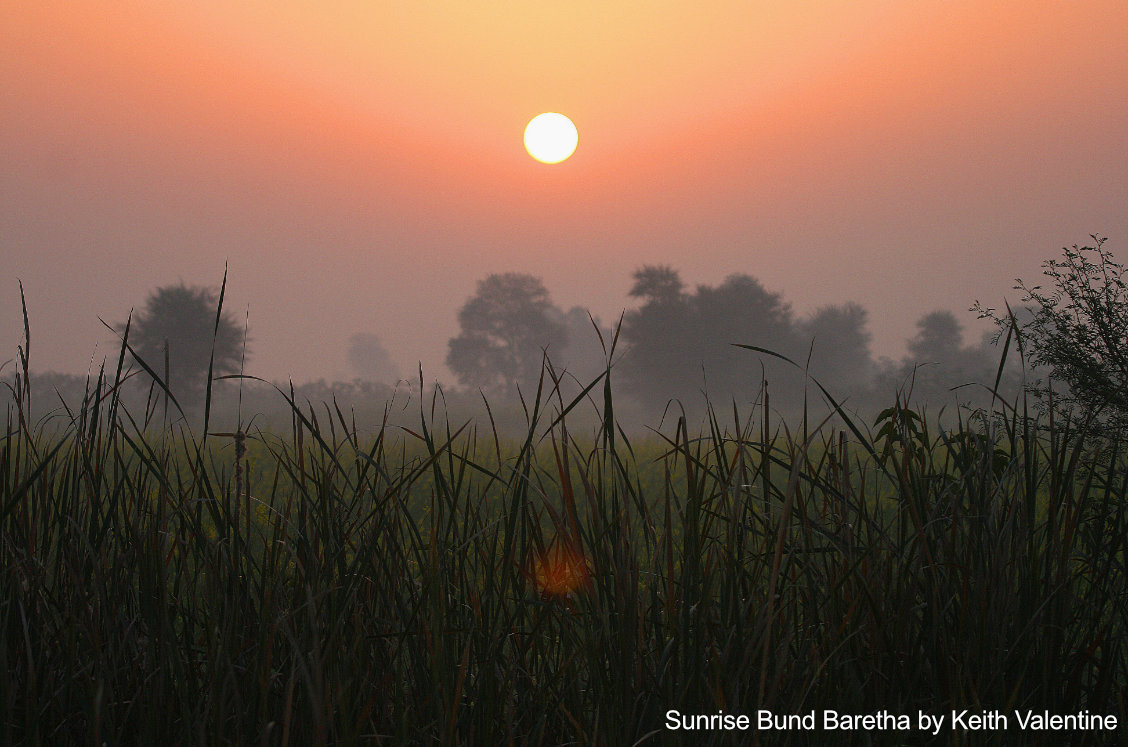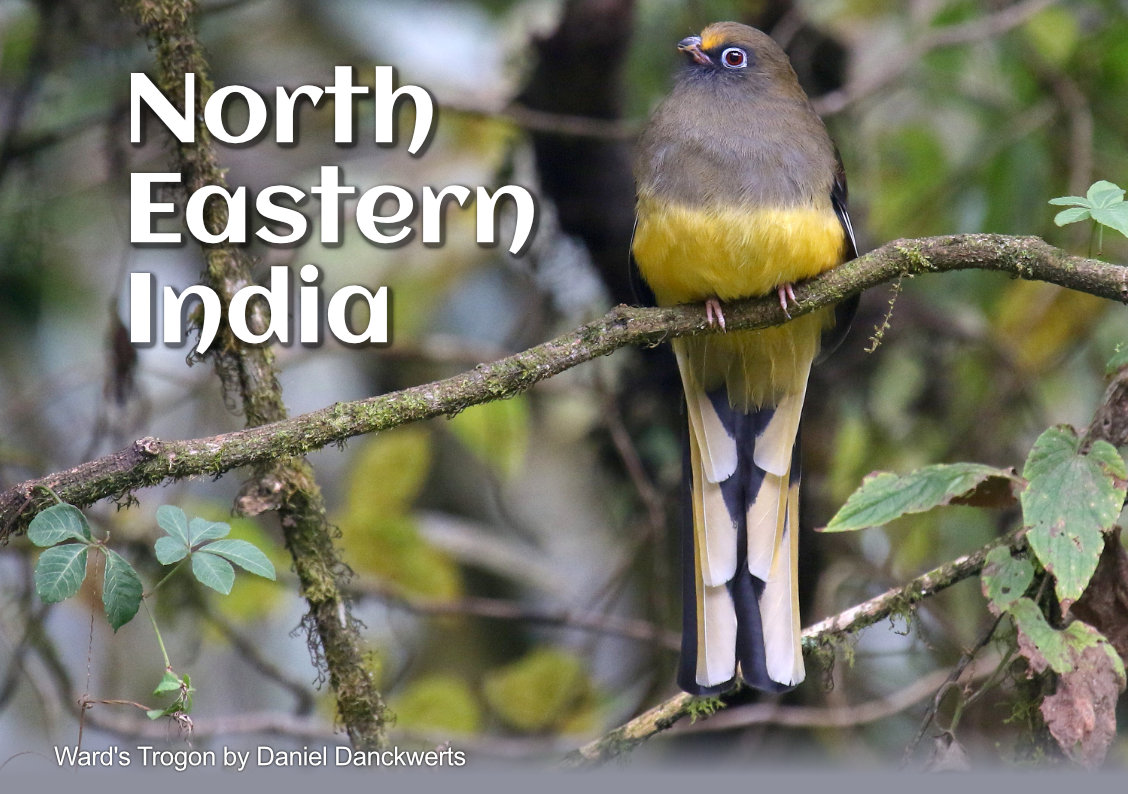 The North-east of India is very different from the central plains, western deserts and southern mountains that dominate the other key birding areas in India. The birding here is largely focused on the cool montane forests and overall is most like Bhutan, but time is also spent in the Brahmaputra basin where iconic birds and wildlife thrive.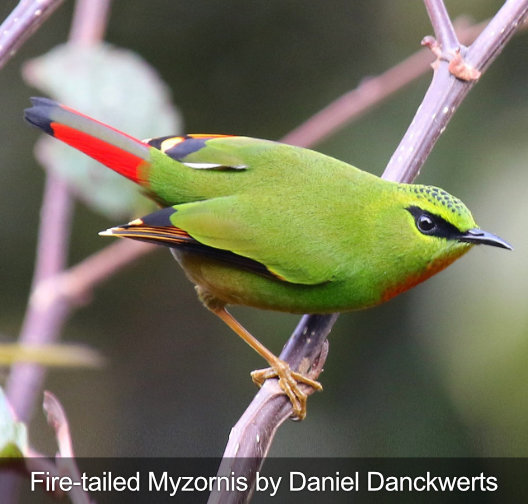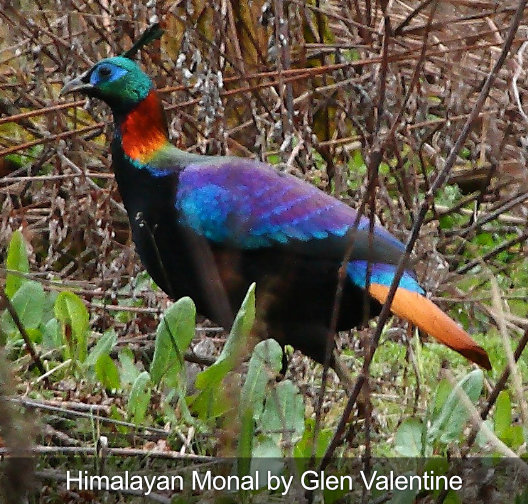 Highlights:
See the Bugun Liocichla, only described to science in 2006!
This area of India hosts some of the most highly desirable birds in the Himalayas such as Temminck's Tragopan, Himalayan Monal, Ward's Trogon, Beautiful Nuthatch, Grandala, Fire-tailed Myzornis, White-winged Duck, Bengal Florican & Black-breasted Parrotbill
Rare mammals such as Indian Rhinoceros & Barasingha (Swamp Deer), Hog Deer, Capped Langur and Hoolock Gibbon can be seen on our Assam Extensions
Excellent chances to see Wallcreeper & Spotted Elachura – both belonging to monotypic bird families.
Birding at Eagle's Nest, one of the most famous sites in the Himalayas with amazing scenery and vast tracts of pristine Himalayan forest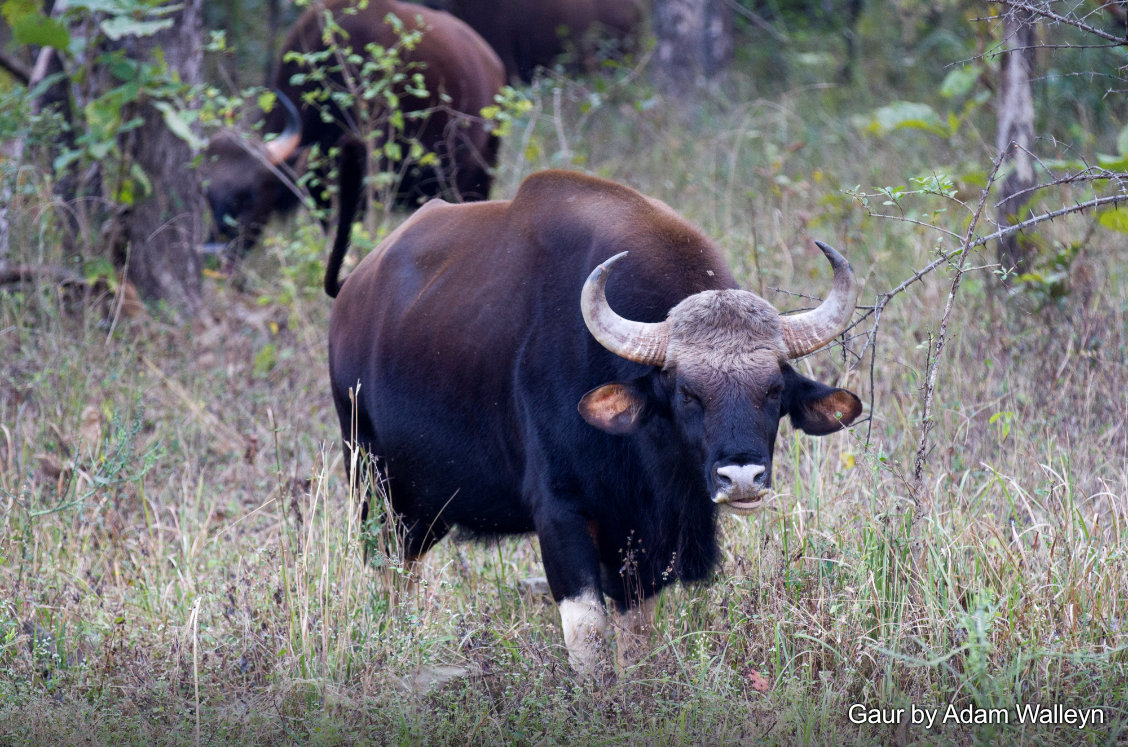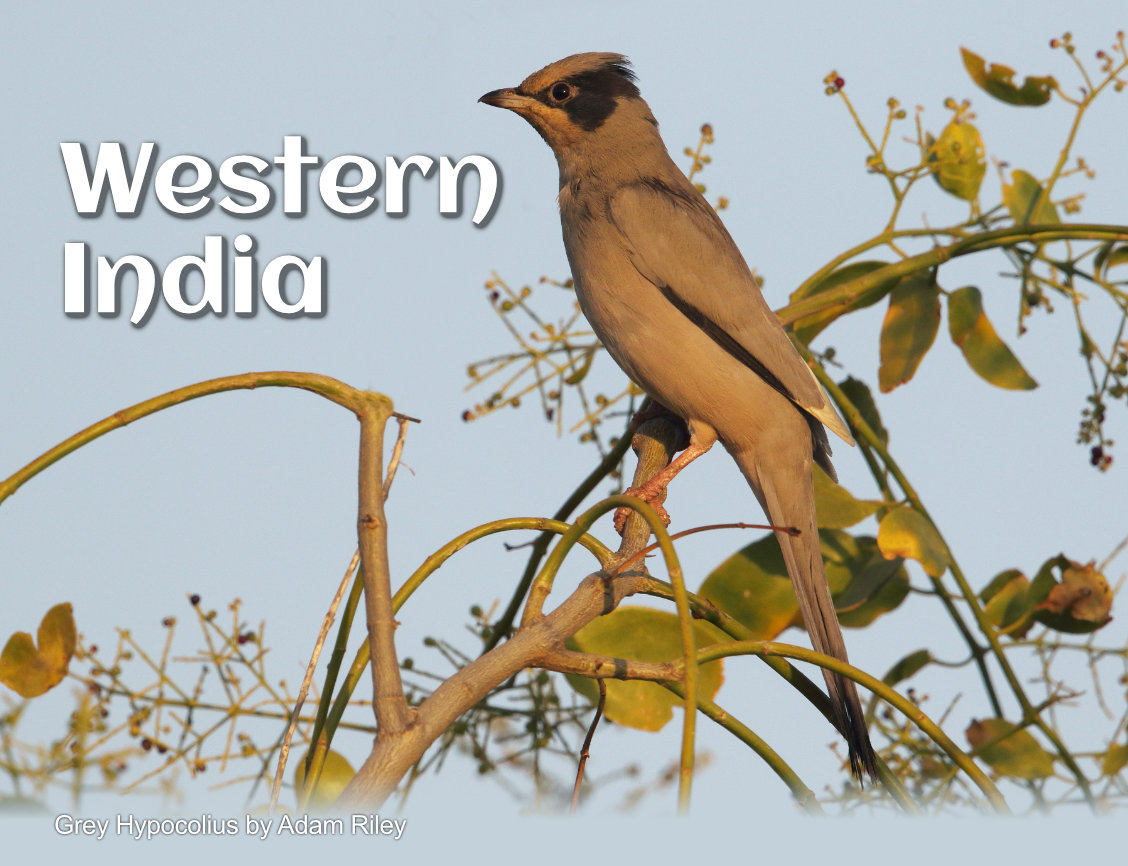 This tour showcases some of India's less frequented parks and reserves in the county's dry, western parts. Desert National Park, Tal Chappar and the Great and Little Ranns of Kutch are amongst the most important of the protected areas of western India and we will visit all of them. We will also pay a visit to the more verdant Mt Abu along with an extension to the deciduous forests of Tansa Reserve.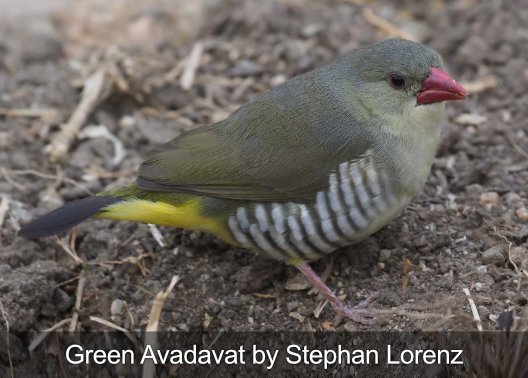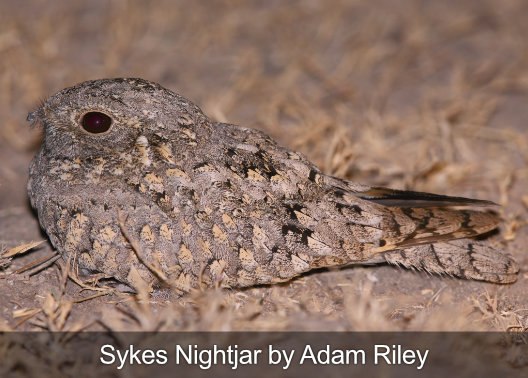 Highlights:
Excellent chances for Grey Hypocolius and Crab-plover – both unique, monotypic bird families
Massive flocks of Demoiselle Crane
Search for some of India's most little known and threatened species such as Great Indian Bustard, White-browed Bush Chat, Green Avadavat, Sykes's Nightjar and Forest Owlet (rediscovered in 1997 after a 113-year absence) on the extension
Unique mammals including Blackbuck, Indian Gazelle, Striped Hyena, Wolf & Indian Wild Ass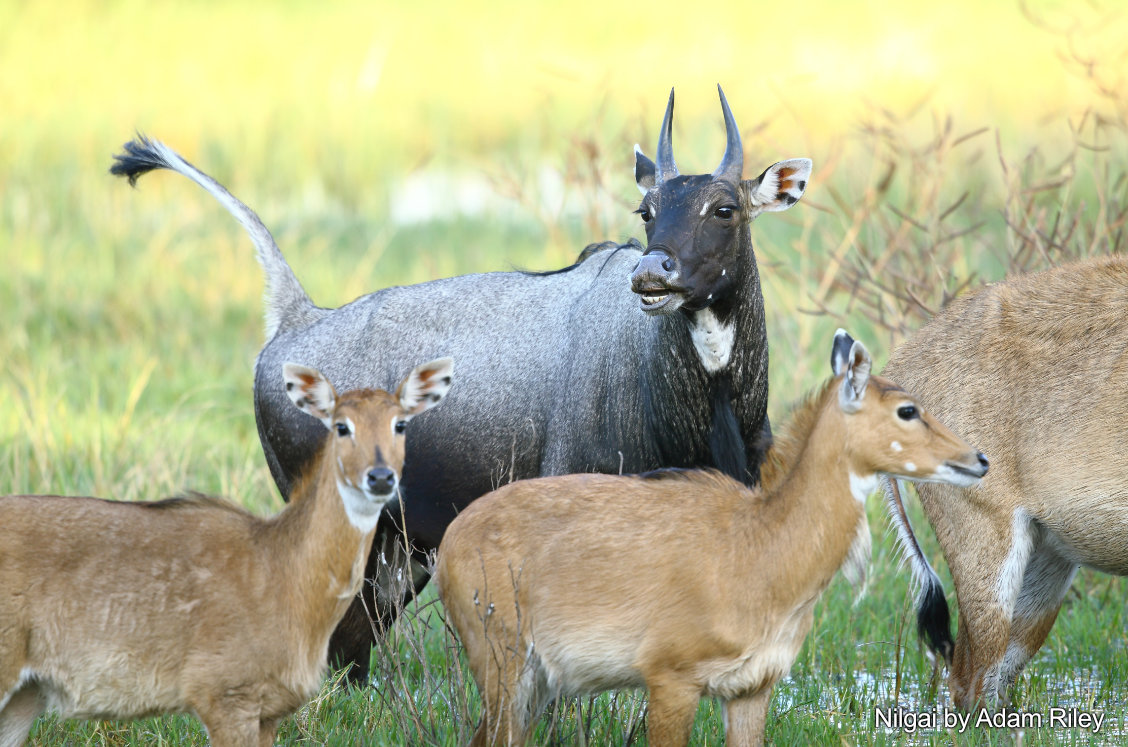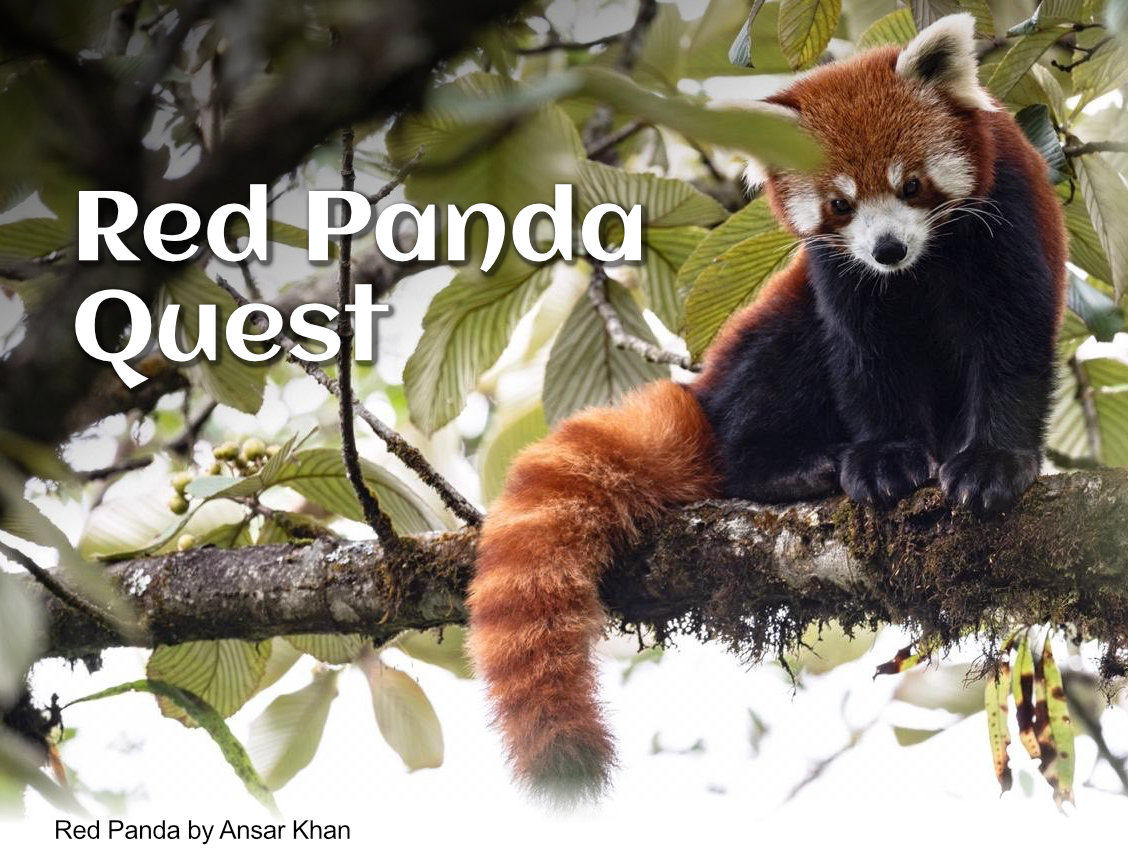 The Red Panda is one of the world's most sought-after mammals and this tour offers great chances of multiple sightings! The splendid Fire-tailed Myzornis is just one of many special bird species that could be seen on this special tour.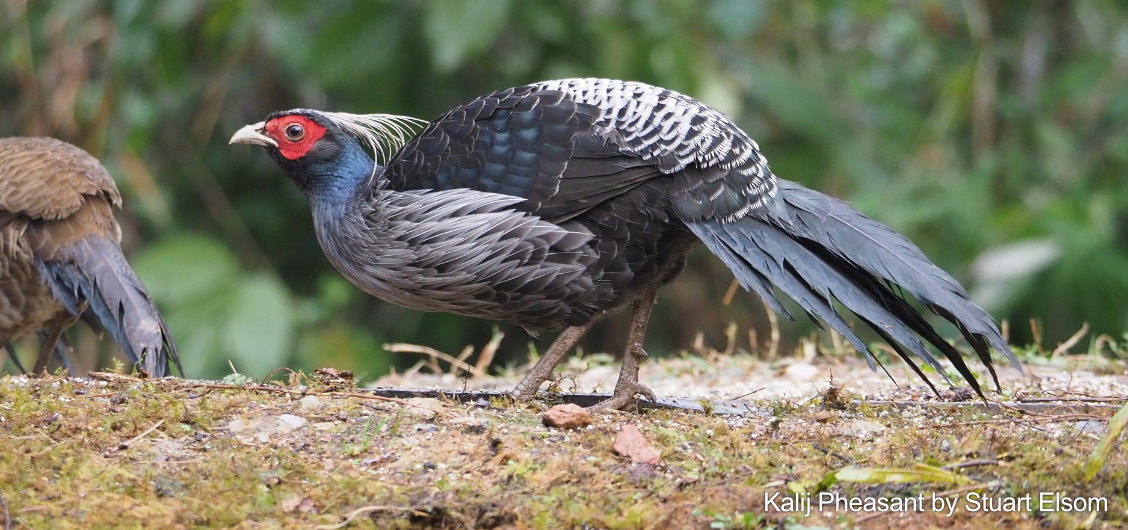 Highlights:
Red Panda! A very special mammal and notoriously difficult to track unless special effort is made. This tour does exactly this and is perfectly timed to have the very best chance of success.
A variety of other special Himalayan species including Fire-tailed Myzornis, Satyr Tragopan, Golden-breasted Fulvetta & Blood Pheasant
Explore one of the least visited areas of India (Singalila), right on the Nepalese border.