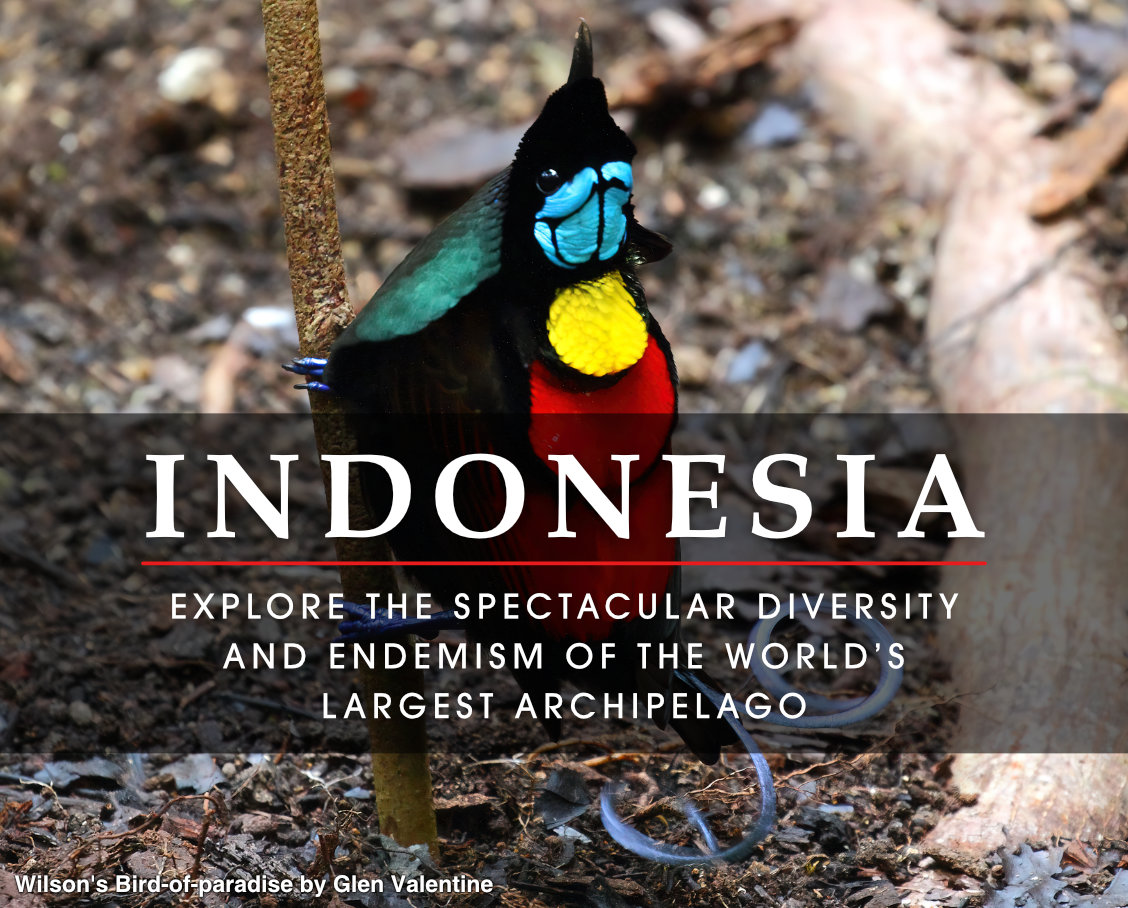 The Indonesia birding list includes a breath-taking array of vibrant and fascinating birds, spread across 17,500 islands. Sharing land borders with Papua New Guinea and Malaysia and having a tropical rainforest climate throughout vast areas of wilderness, sets Indonesia up with the perfect recipe for extremely high levels of biodiversity. Indonesia hosts the perfect cocktail of Asian and Australasian species, as well as a wealth of unique flora and fauna. Indonesia is home to a staggering list of over 1770 bird species, 459 of which are endemic! This and the endemic 200 of 515 species of mammal to be found here, put Indonesia second to only Australia for the highest rate of endemicity in the world!
Below we highlight Rockjumper's selection of exciting tours to this dream destination. We also detail some of the exceptional highlights that each location has to offer and what differentiates them.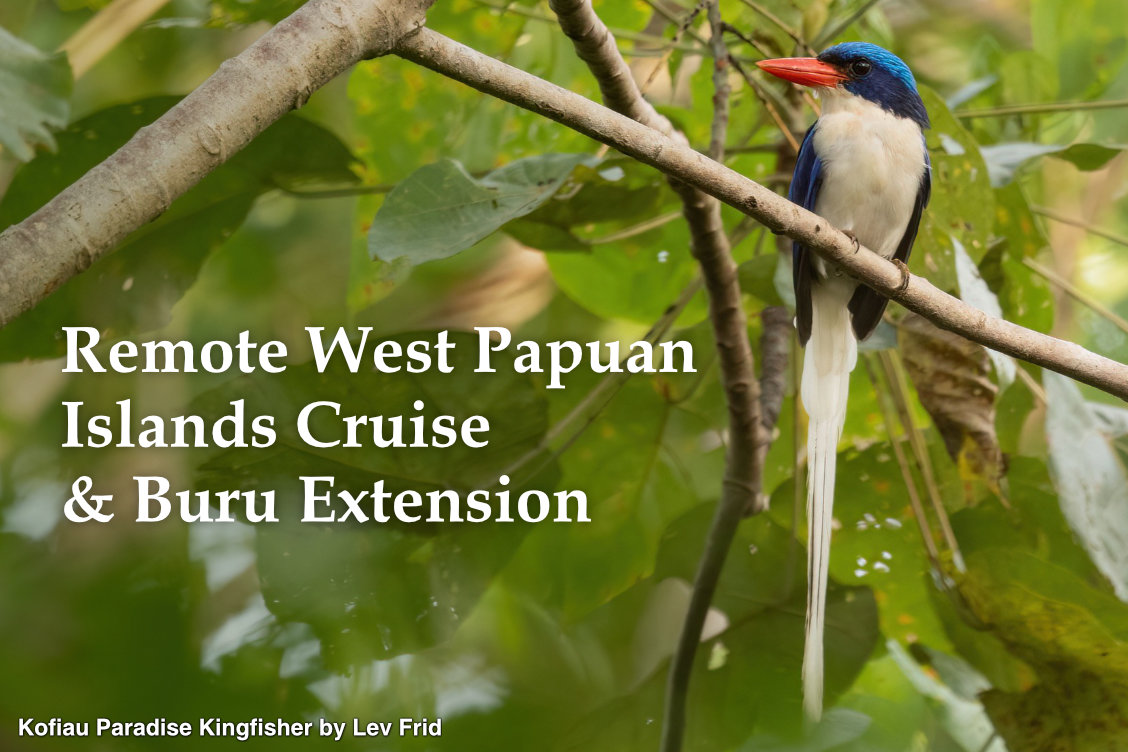 We developed this incredible tour, the first of is kind, back in 2016 and it has been one of our most popular tours for good reason. Few trips can compete with the exotic nature of island hopping and using a beautifully appointed liveaboard (dive boat) as your base. We also add on a land based extension to the island of Buru for a host of other fantastic endemics.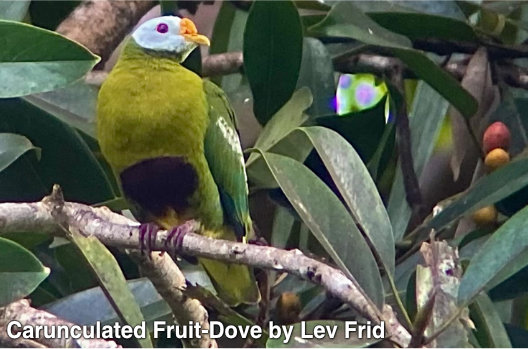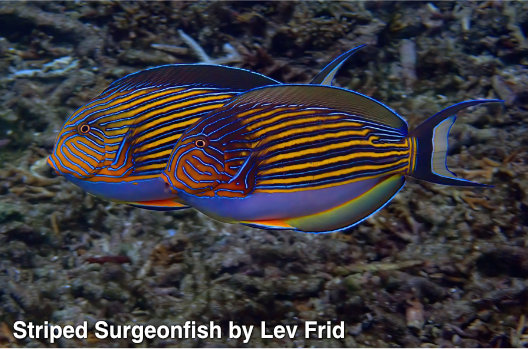 Excellent chances of seeing Wilson's Bird-of-paradise at its display courts on the island of Waigeo. This species is often regarded as one of the world's top birds
Seeing an incredible number of rare, little known, endemic and range-restricted species
Before operating our first trip in 2016 some species had been seen by fewer than 30 people on the planet such as Kofiau Paradise Kingfisher, Kofiau Monarch, Madanga, and Boano Monarch. Many species still have fewer than 100 e-bird records and some less than 20!
Opportunities to snorkel in the Raja Ampats area, which is some of the best waters for undersea life
Exploring islands and sailing through seas that few people ever get to experience while meeting local people that rarely come into contact with westerners
Search for the strange Madanga on the island of Buru. Once a mystery species 'lost for over 70 years' it was rediscovered again just a few years ago. Once thought to be an odd white-eye it is now considered to be an arboreal pipit. Whatever it is exactly, it is an oddity!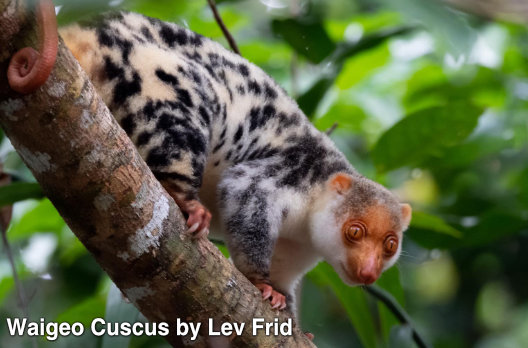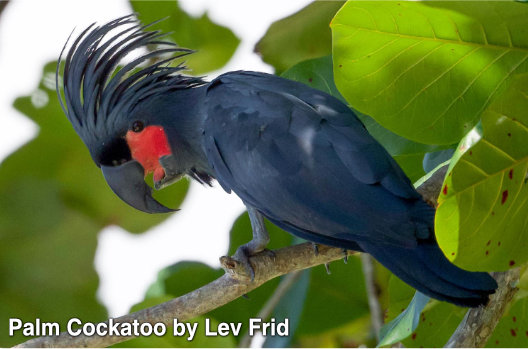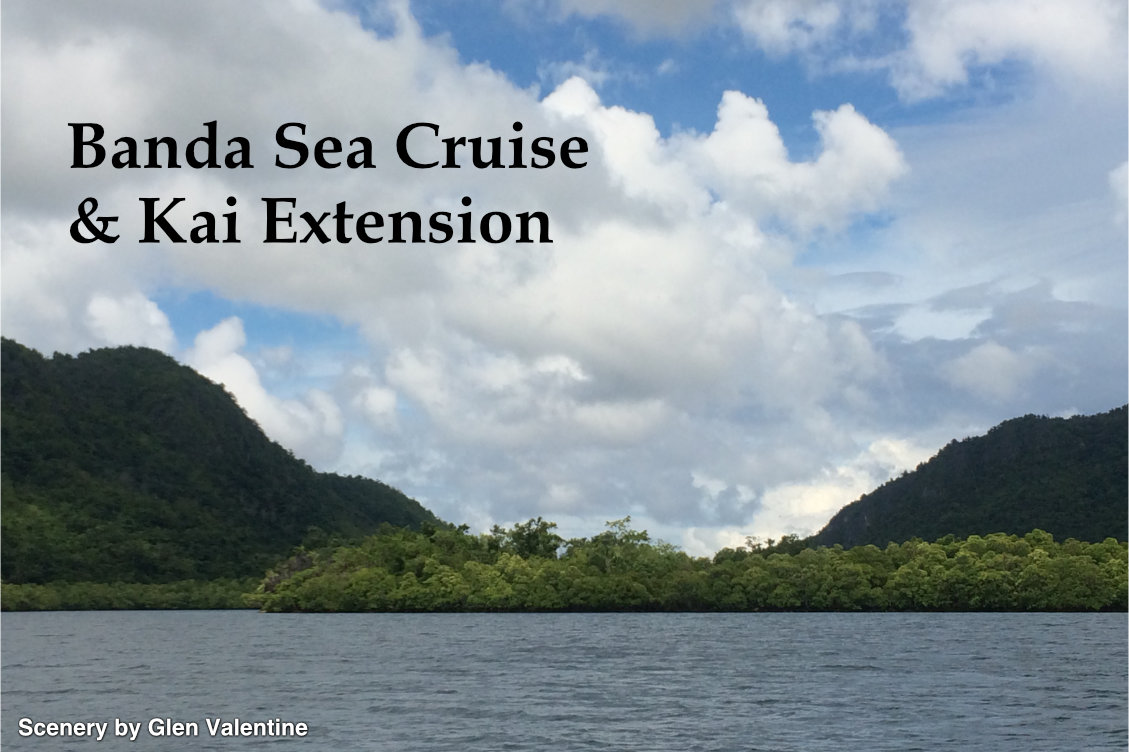 Like the above tour this fabulous cruise offers an exceptional opportunity to explore some of the most remote and seldom explored islands on the planet. During our 18 day tour + 5 day extension we explore a myriad of jewel-like islands, including Tanahjampea, Kalao, Kalaotoa, Pantar, Alor, Wetar, Leti, Damar, Babar, the Tanimbars and Kai's that host an amazing number of endemics and many little-known birds.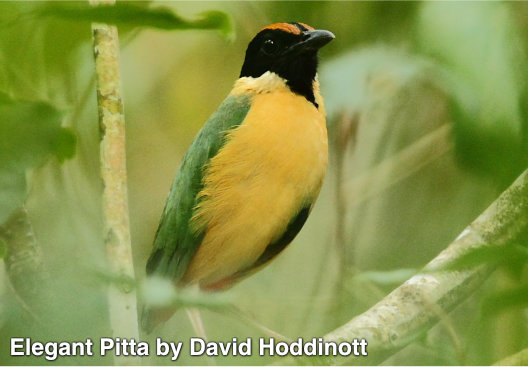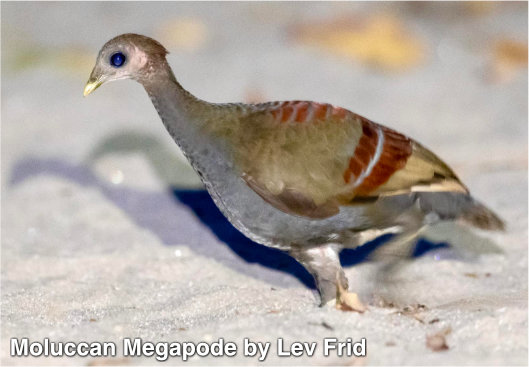 Explore a variety of little-known islands for a range of rare and seldom seen endemics. Many of these islands have been little explored over the years.
Enjoy fabulous cruising with idyllic scenery from tropical beaches to reefs brimming with abundant sea life all while on board our comfortable liveaboard (dive boat)
We will seek out Tanahjampea Monarch and Tanahjampea Blue Flycatcher – both only rediscovered in 1993 after their initial collection in 1927!
On the island of Damar we will look for the dainty Damar Flycatcher, which was only rediscovered in 2001 after its initial discovery in the 19th century!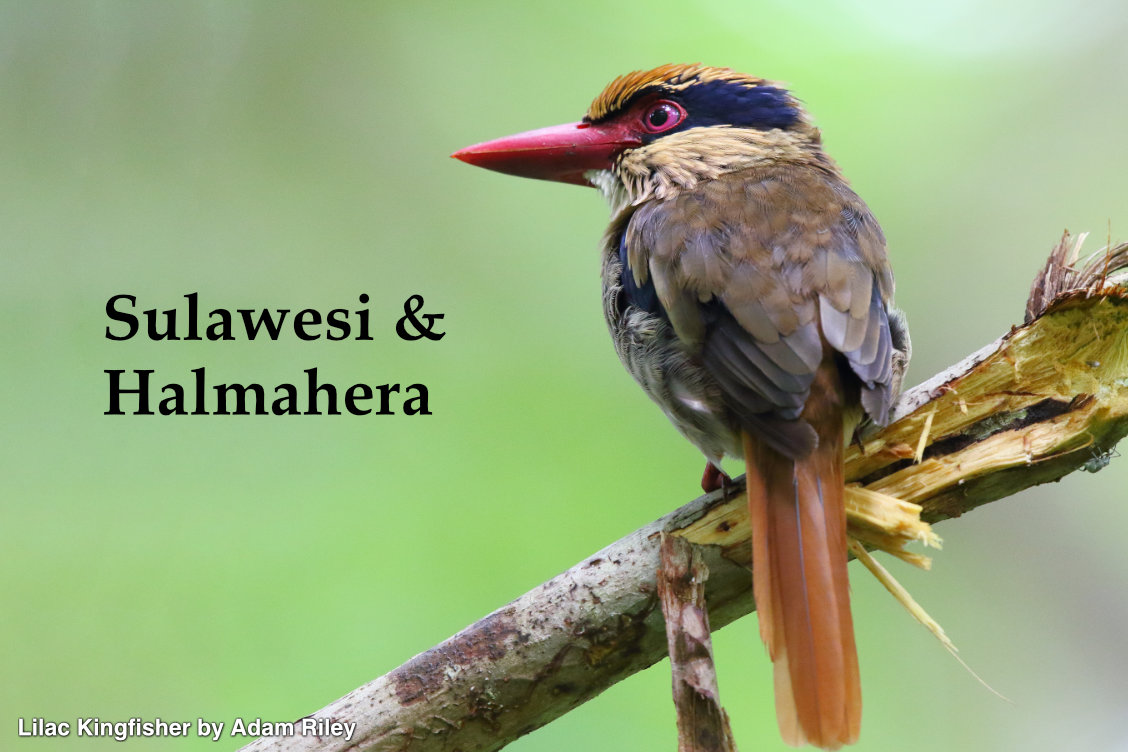 One of the great birding tours of the world and one of Indonesia's best. These fantastic islands hold a plethora of special and endemic birds. From the highland mountains and luxuriant lowland rainforests of Sulawesi to the Australasian influenced Halmahera in the Moluccan 'Spice Islands', our tour gives comprehensive coverage of this remarkable region.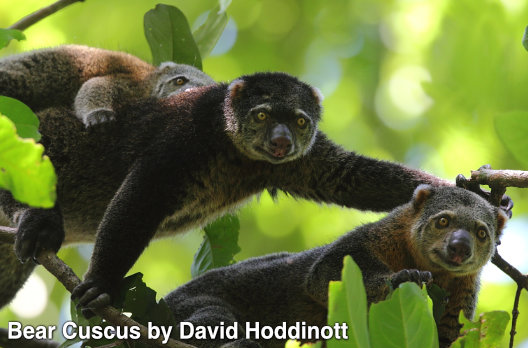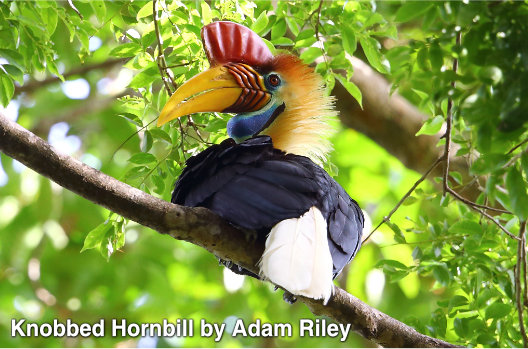 The unique Hylocitrea is probably the most famous avian denizen of this area. It was recently placed in its own monotypic bird family and the island of Sulawesi is the only place on Earth it exists!
On the family front the megapodes are another family that are not easy to connect with and this tour gives excellent chances for 3 species! The critically endangered Maleo, Philippine Megapode and Dusky Megapode
One of the few tours on the planet that regularly produces over 100 endemics!
Enjoy some unique mammals as well such as Bear Cuscus, Spectral Tarsier, and Moor and Sulawesi Crested Macaques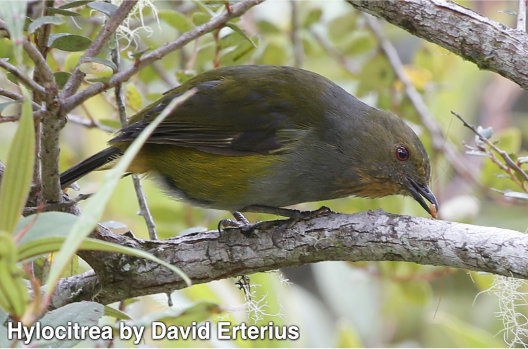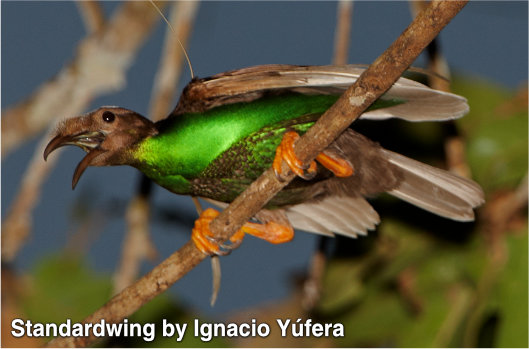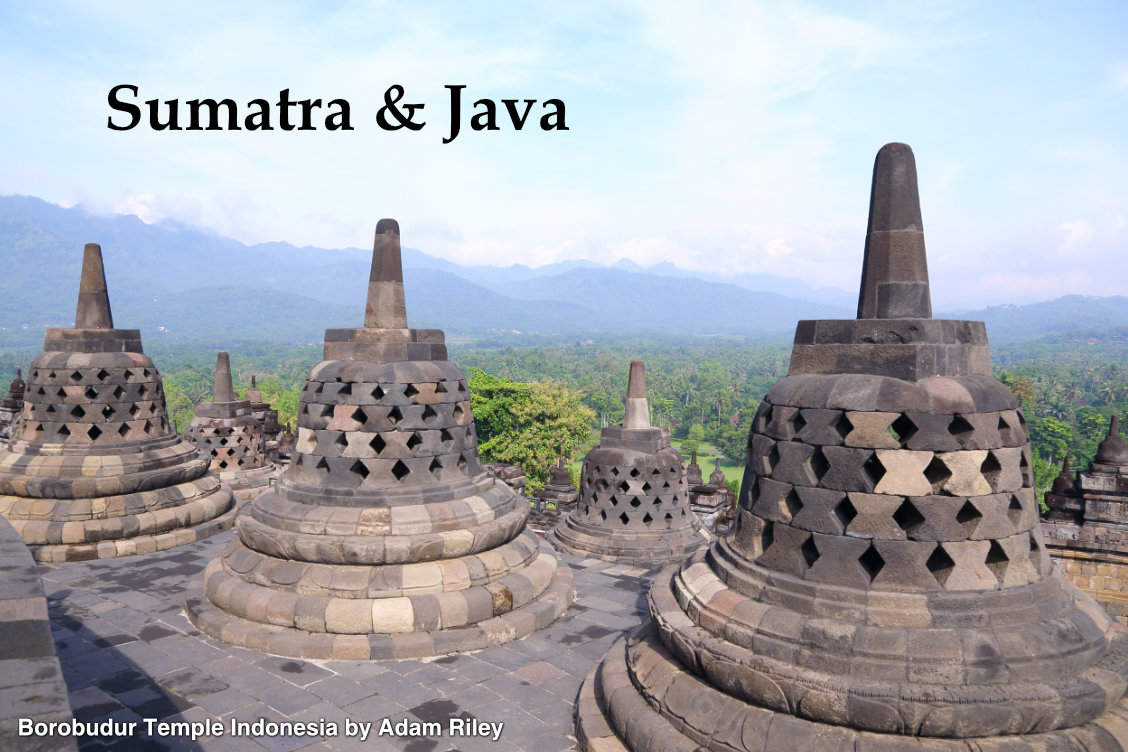 The islands of Sumatra and Java play host to another wonderful selection of special and endemic avian gems. We explore some of the best birding locations on these islands including Gunung Gede, Way Kambas National Park and Gunung Kerinci.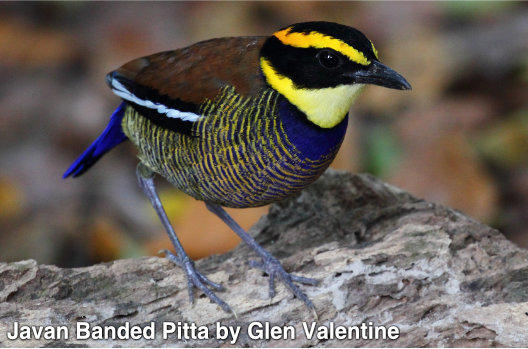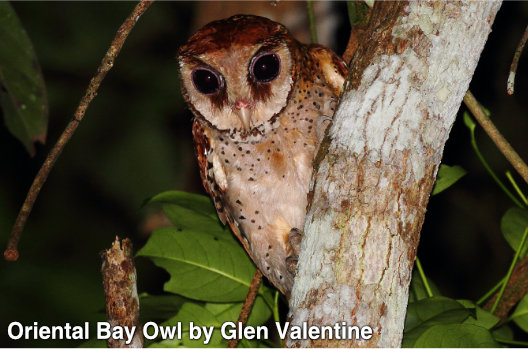 Way Kambas offers arguably the finest night birding opportunities anywhere in the world with incredible specials such as Oriental Bay Owl, Reddish Scops Owl, Large, Gould's and Sunda Frogmouths, Brown Boobook, and Bonaparte's and Malaysian Eared Nightjars all on offer
Explore some of Indonesia's most famous birding locations – Gunung Gede, Gunung Kerinci and Way Kambas, arguably SE Asia's best lowland rainforest site
This tour offers good chances of seeing an incredible 40 endemics including Bronze-tailed Peacock-Pheasant, Sumatran Frogmouth, Javan and Sumatran Trogons, Schneider's and Graceful Pittas, Javan Tesia, Javan and Sumatran Cochoas, Shiny Whistling Thrush and Spotted Crocias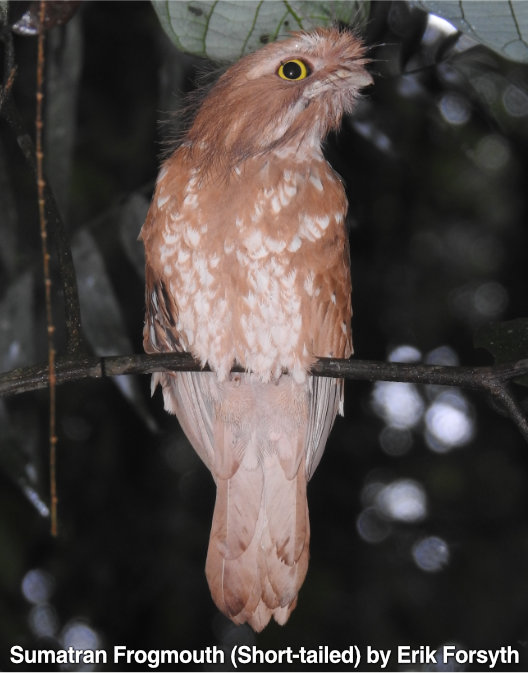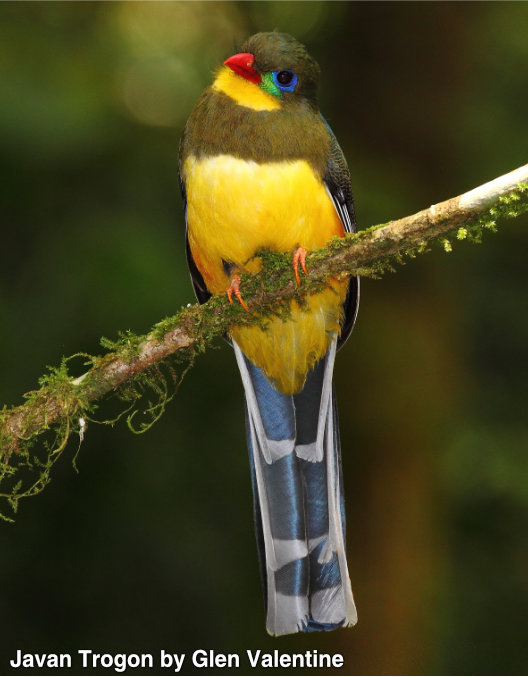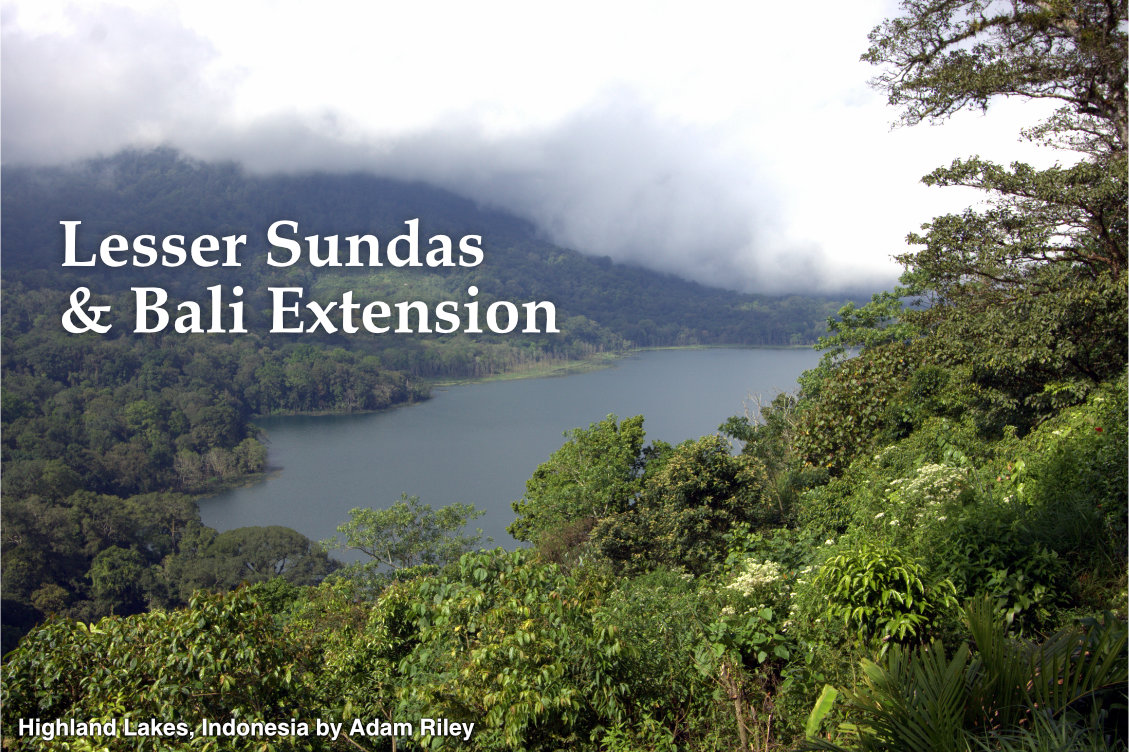 The Indonesian region of the Lesser Sundas offers more fantastic endemic birding opportunities as our tour visits five islands in the area (Sumba, Timor, Rote, Flores and Komodo). Incredibly we target every single one of the area's localised and highly sought-after endemics, other than a few isolated species restricted to East Timor. The Lesser Sundas fall within a region known as Wallacea and its avifauna is a startling mix of Asiatic and Australasian families.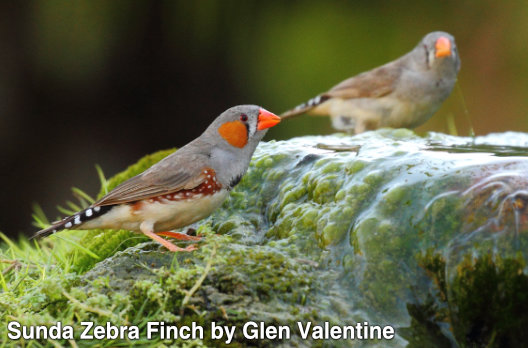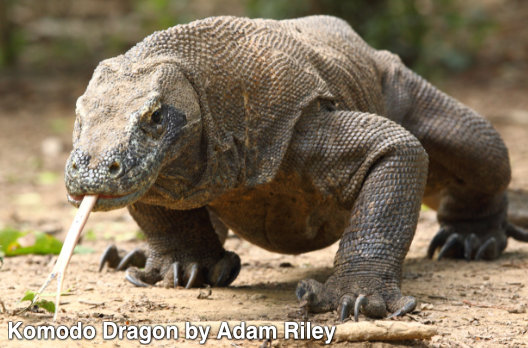 The Lesser Sundas supports over 100 Indonesian endemics of which over 80 are endemic to these islands alone
Visit incredible Komodo Island on this trip and see the extraordinary Komodo Dragons
Many of the endemics are highly threatened species and include a number that are endangered or critically endangered such as Flores Hawk-Eagle, Flores Scops Owl, Sumba Hornbill, Flores Monarch, and Flores Crow
Our success rate on the endemics of this area is unprecedented and is usually above 95%!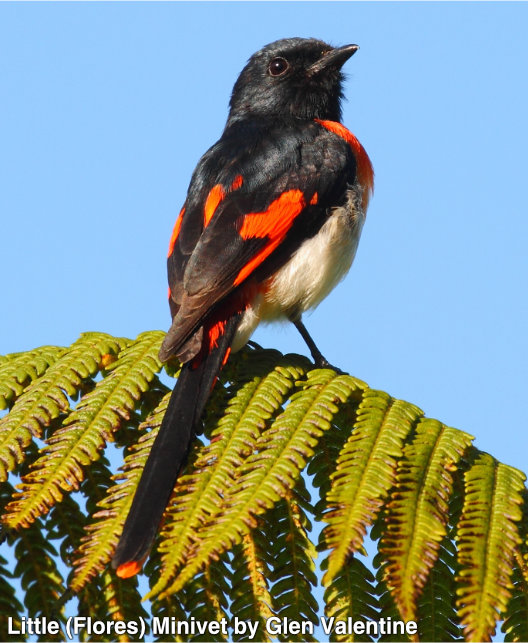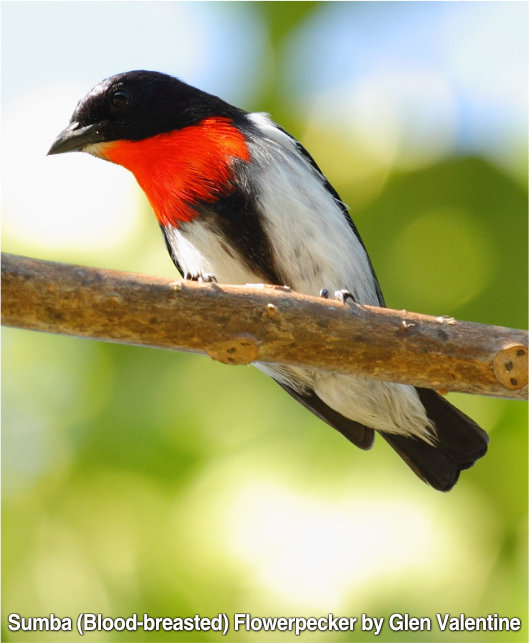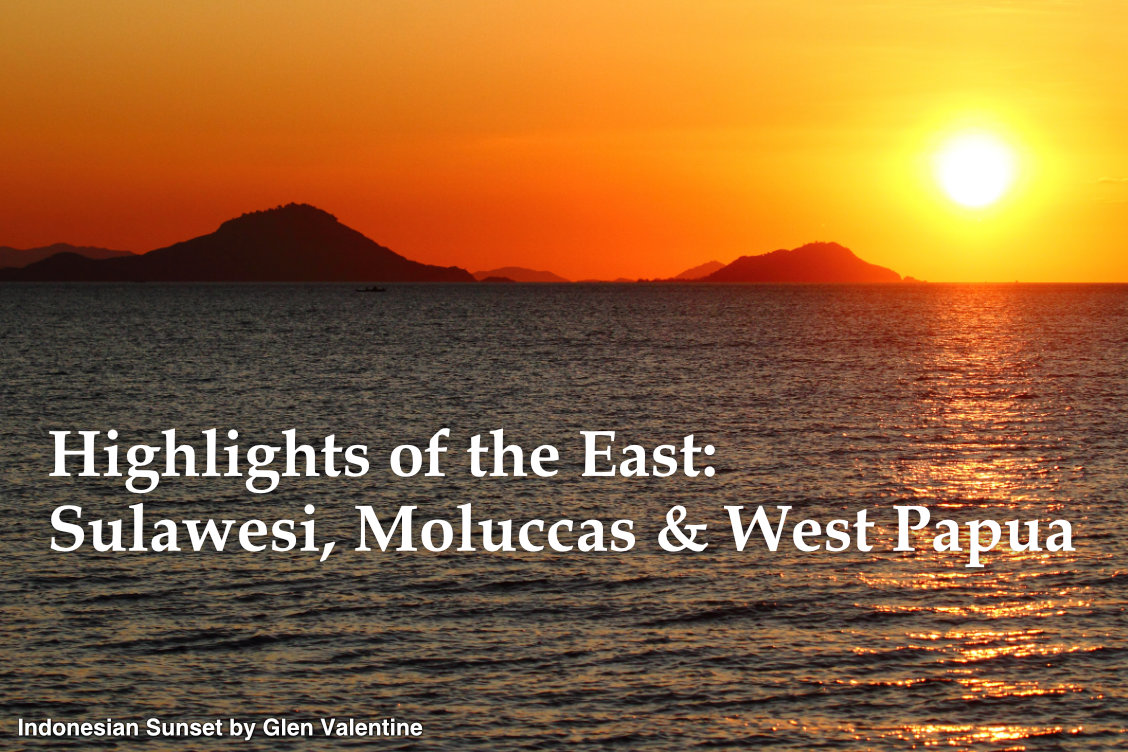 This unique 17-day tour amalgamates 3 of the very best sites in eastern Indonesia together into one exceptional offering. On Sulawesi we explore Lore Lindu and Tangkoko before heading across to Halmahera where we spend time at sites such as Foli, Gunung Uni-uni and Gunung Roni. Our final leg finishes with Sorong and the island of Waigeo in West Papua.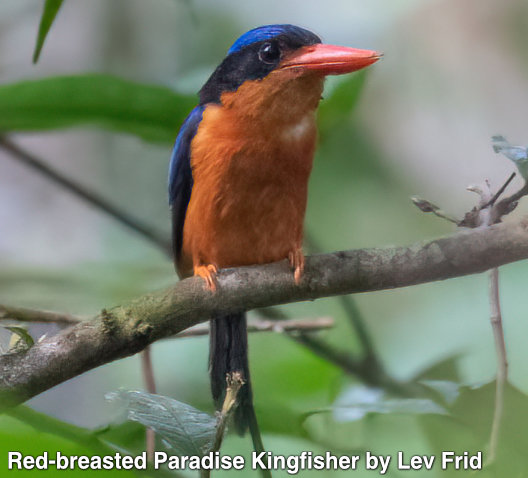 This tour offers excellent chances for Hylocitrea, a unique monotypic family found only on Sulawesi
Enjoy up to 8 different species of birds-of-paradise including Wilson's Bird-of-paradise, Red Bird-of-paradise, King-bird-of-paradise and Standardwing.
Experience a wonderful cross section of Indonesian culture and delicious Indonesian cuisine
This tour also typically sees over 100 Indonesian endemics!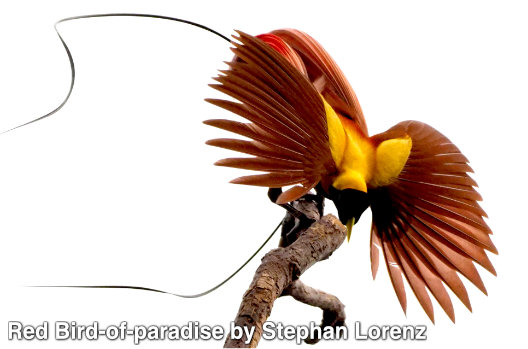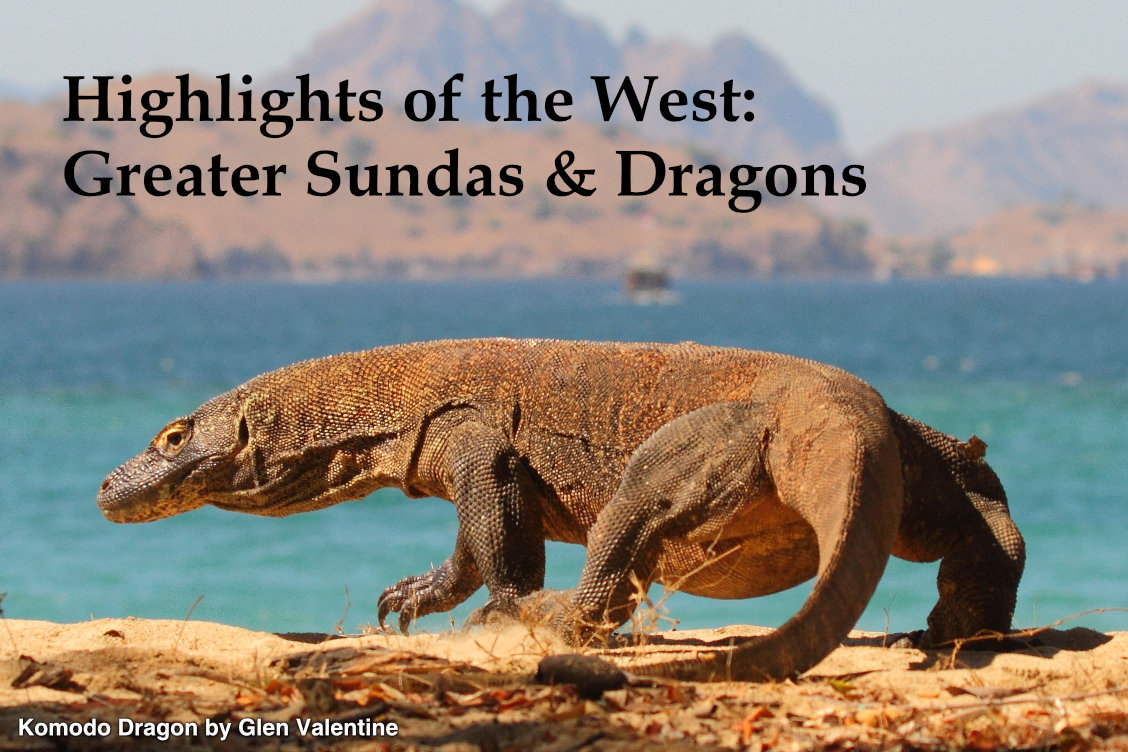 Our 14-day overview of Western Indonesia ties in seamlessly with the Highlights of the East mentioned above and for those wanting a month long delve into Indonesia's birds and wildlife these two tours can be taken back to back. We explore the islands of Komodo and Bali before striking out for Sumatra and the magnificent lowland forests of Way Kambas before finishing at Gunung Gede on Java.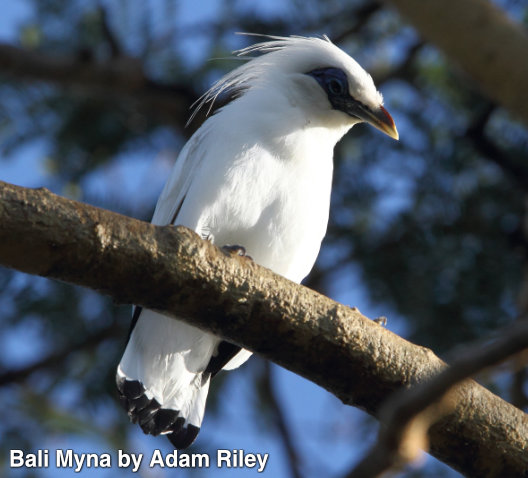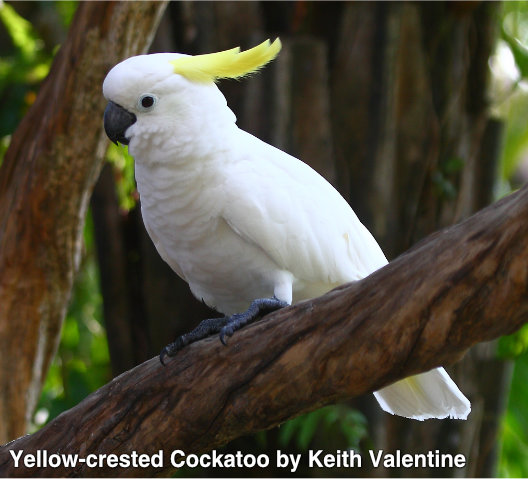 Visit Komodo Island for Komodo Dragon and excellent chances for the critically endangered Yellow-crested Cockatoo, here at its last stronghold.
On Bali we take time to explore Bali Barat National Park, home to the critically endangered Bali Myna and endangered Black-winged Starling
Enjoy Way Kambas, which offers exceptional quality lowland forest birding and a fantastic array of nocturnal species including Oriental Bay Owl, Reddish Scops Owl, Large, Gould's and Sunda Frogmouths, Brown Boobook, and Bonaparte's and Malaysian Eared Nightjars
This tour typically gets over 70 species of Indonesian endemics and with little overlap between this tour and the Highlights of the East you can see well over 150 Indonesian endemics if combining both!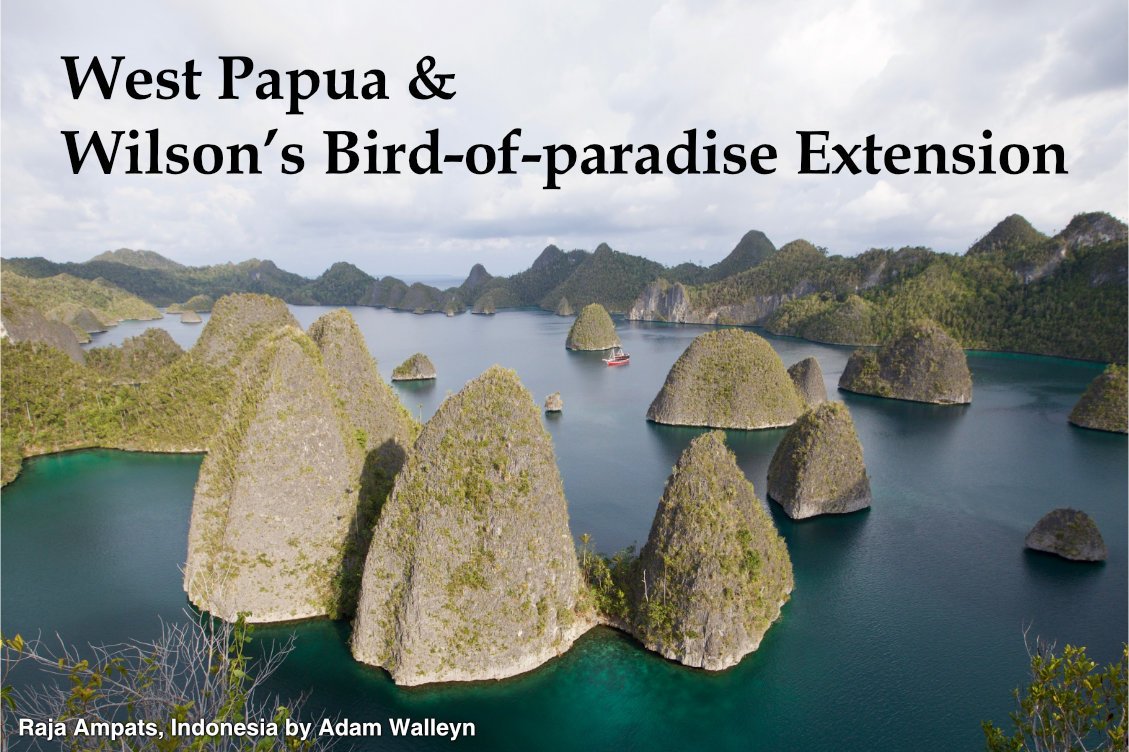 New Guinea, the world's second largest island is blessed with an incredible avifauna which includes some of the planet's most outlandish birds. The Indonesian half of the island, the province of West Papua (Irian Jaya), is a destination that relatively few birders have visited, with large expanses of pristine habitat, from towering snow-capped peaks to huge tracts of humid lowland forest. Our 26-day tour of the region visits all of the key sites and offers a stellar overview of the regions exceptional birds.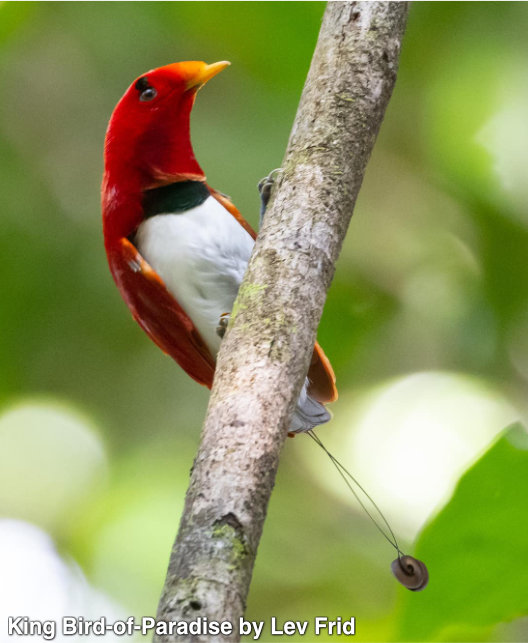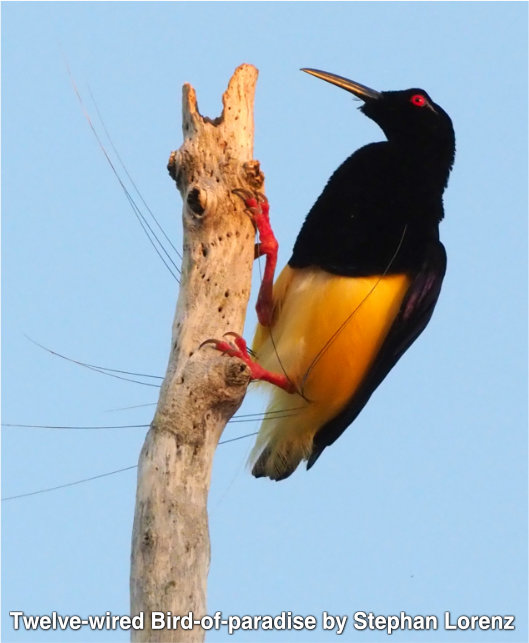 See Wilson's Bird-of-paradise at their display grounds. This magnificent bird is often regarded as one of the world's best species.
A further 18 species of birds-of-paradise are typically seen on this tour including Red, Twelve-wired, King, Lesser, Magnificent and Superb Birds-of-paradise, Black Sicklebill, Western Parotia, Long-tailed Paradigalla, Arfak and Splendid Astrapias and Magnificent Riflebird!
The melampitta family (endemic to New Guinea) comprises 2 species, and can be difficult to pin down. This tour offers excellent chances of finding Lesser Melampitta
Visit some of the most beautiful untouched lowland and montane forests at sites such as Waigeo, Arfak Mountains, Lake Habbema, Snow Mountains and Marankarta forest