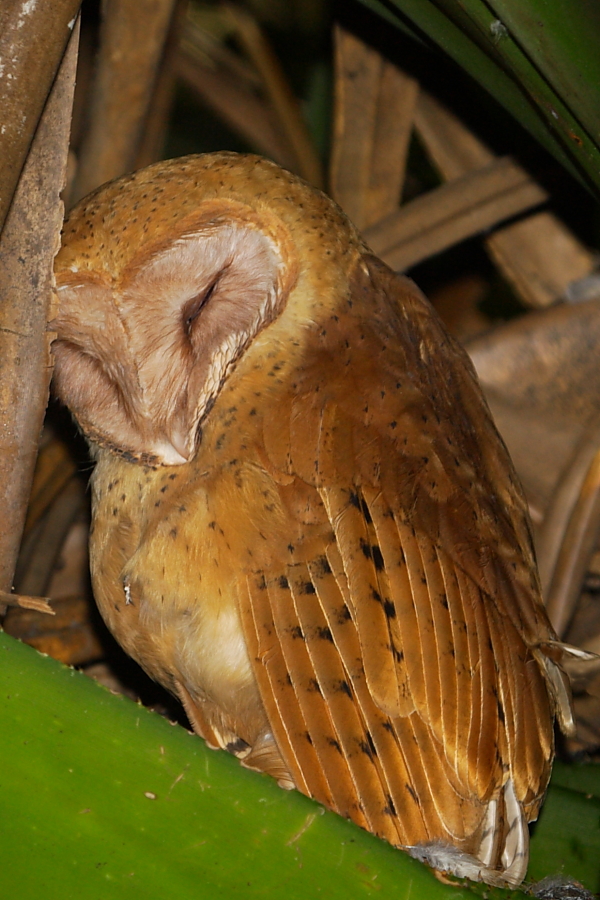 (This blog originally appeared on 10000birds.com)
Paging through a fieldguide, it's always with a sense of dismay and sadness that I come across reference to an extinct species. This is particularly poignant if the bird has disappeared during the course of my birding days or "on my watch", as I like to think of it. Islands, for various reasons, experience more extinctions than continents (with Africa being the only continent not suffering a bird extinction!). Madagascar, however, has had more than its fair share of extinct or lost species and Madagascar Pochard was firmly on this list. Previously common at its only known site, Lake Aloatra, into the 1930's, the introduction of numerous exotic fish species and human disturbance led to massive population declines. The last sighting of a flock was in 1960, when one bird was shot for a museum specimen! Then in 1991, a fisherman on the lake caught a male in his fishing net. This bird was kept in captivity until it died a year later. This individual provided hope that the species might still persist in some remote part of Lake Aloatra. However, numerous expeditions failed to produce any evidence of the bird and in 2006 the IUCN reclassified Madagascar Pochard as "possibly extinct".
It was, therefore, an absolute thrill when I heard the news that biologists from The Peregrine Fund, whilst surveying for endangered Madagascar Harriers in November 2006, had discovered a small population of these diving ducks at a very remote crater lake 330km north of Lake Aloatra! Then rumors leaked out that at this same site, the mythical Red Owl could easily be seen, Madagascar Serpent Eagle was breeding and other rare birds and lemurs abounded. As you can imagine, I was chomping at the bit to get to this lost paradise and when I finally obtained the necessary permissions in 2008, it didn't fail to astonish!
The lost paradise, Lake Bemanevika. Photo by Felicity Fryer
After 15 previous trips, I thought I knew Madagascar well, but never before had I seen such vast expanses of pristine wilderness on this island that has sadly been ravaged by its human colonists over the past 1,000 years. Birds I had previously only come across a few times in months of birding Madagascar were abundant: Madagascar Harriers everywhere, Meller's Ducks by the bushel, Gray Emutail, Forest Fody and I even obtained a sighting of the mythical Slender-billed Flufftail! I had only seen Red Owl once before in flight and here was one nonchalantly perched in a Pandanus!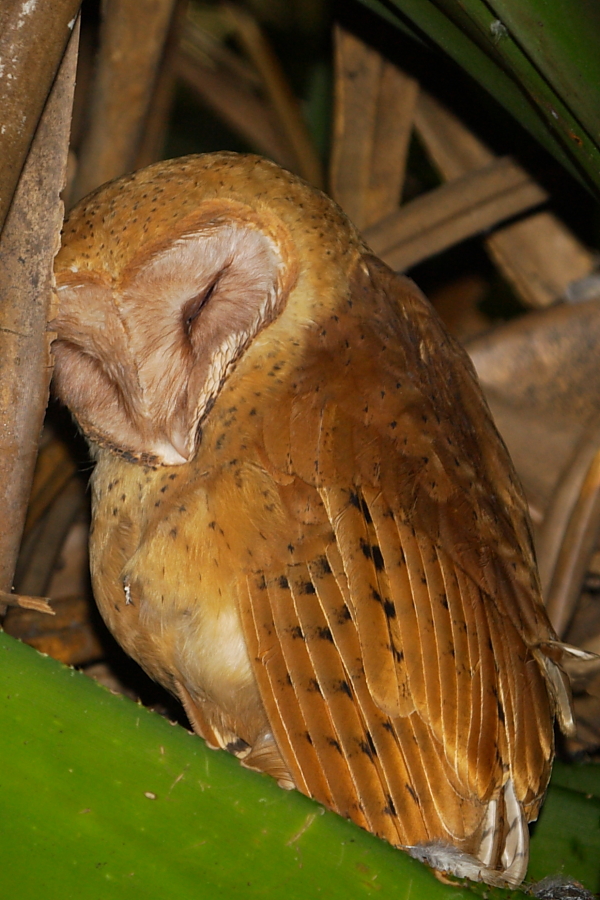 The mythical Red Owl on a day roost at Lake Bemanevika. Photo by Adam Riley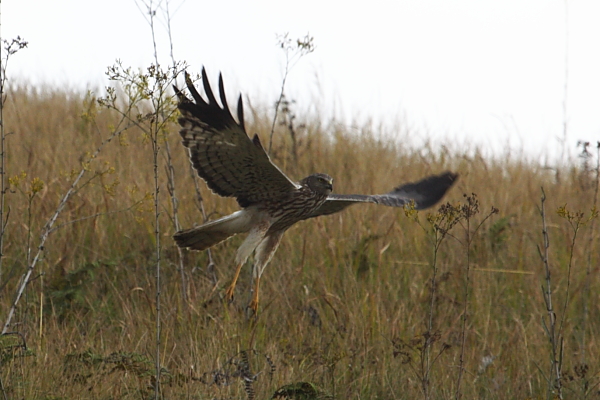 A Madagascar Harrier takes off from the grasslands around Lake Bemanevika. Photo by Adam Riley
But nothing matched my joy at seeing the entire world population of nearly 20 adult Madagascar Pochards with 12 chicks! This astonishing story of rediscovery is unfortunately still awaiting its happy ending; all of these chicks failed to survive and the number of adult female pochards is critically low, creating great concern for the species' future survival. On the positive side, however, a captive breeding program has been successfully initiated by WWT in partnership with the Durrell Wildlife Conservation Trust, The Peregrine Fund and the Madagascar Government.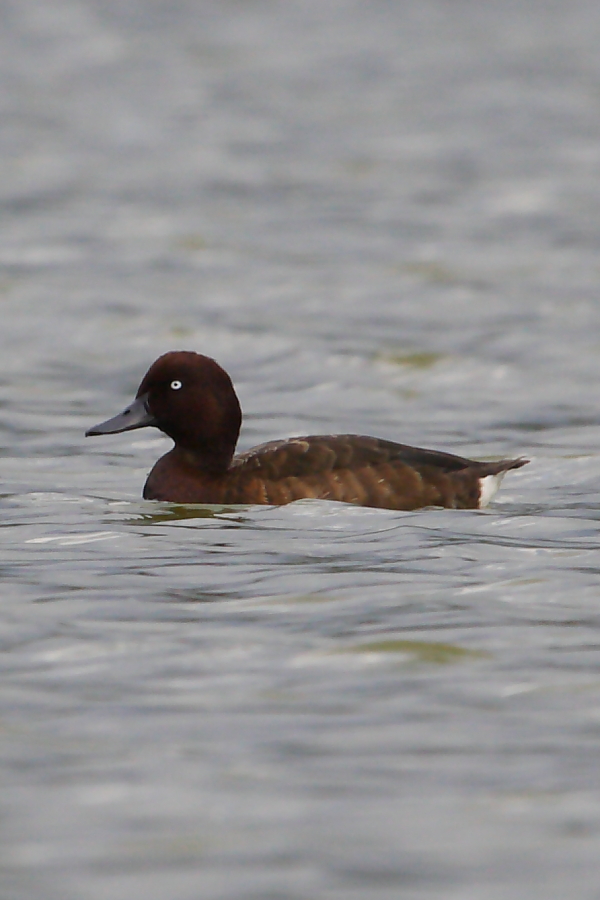 A male Madagascar Pochard, one of the great bird rediscoveries of the past few years! Photo by Adam Riley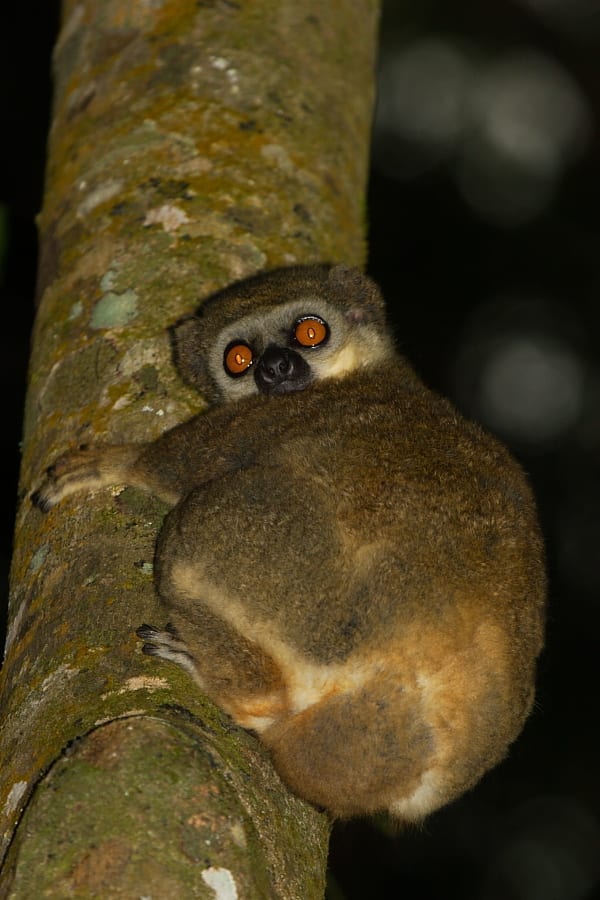 The Sambirano Avahi or Woolly Lemur is a little known nocturnal species that occurs in the forests around Lake Bemanevika. Photo by Adam Riley
Reaching this remote area is not for the fainthearted and it takes two days of, at times, arduous travel from Antananarivo (including a flight, a boat ride, some serious 4×4 driving and finally a 2-hour hike from the nearest village!). However, the rewards are certainly worthwhile and it's a special experience to know that you are one of a handful of birders to have had the privilege of seeing this bird alive!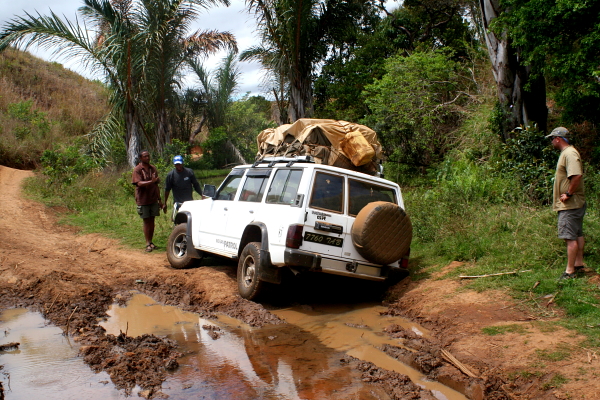 Challenging road conditions to reach Lake Bemanevika! Photo by Felicity Fryer
Another Malagasy bird to also have been taken off the lost birds list is the Sakalava Rail. Named after the Sakalava people of western Madagascar, it was previously known only from specimens taken in 1930 and 1962, until its rediscovery at a remote lake in north-west Madagascar in 1995. It is now known from a handful of wetlands in this dry western region of the island, and this species has since been classified as Endangered. Lake Kinkony, where I took this image of the Sakalava Rail, is a perfect candidate for community ecotourism. The impoverished community living on the shores of the lake have constructed a basic tourist campsite with bucket showers and pit latrines, village ladies prepare delicious meals and local guides take birders out on wooden canoes to search for this elusive rallid. Not only does this provide much needed income for the community, but it also raises awareness of the need for conservation of the Sakalava Rail and a myriad of other waterbirds that frequent this amazing site. However, due to the remoteness of the area, sadly just a handful of intrepid birders have taken the opportunity to support this community initiative by making the journey to this fascinating area. I assure you that it's a journey well worth the effort, not only for endemic birds and rare mammals, but also to interact with the wonderfully friendly and welcoming local people.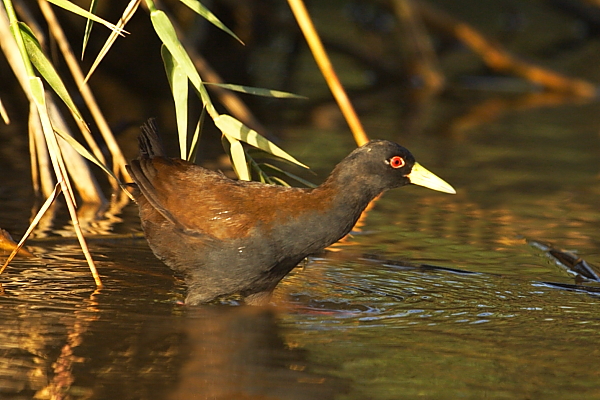 The endangered Sakalava Rail, Lake Kinkony. Photo by Adam Riley
Market day on the shores of Lake Kinkony. Photo by Adam Riley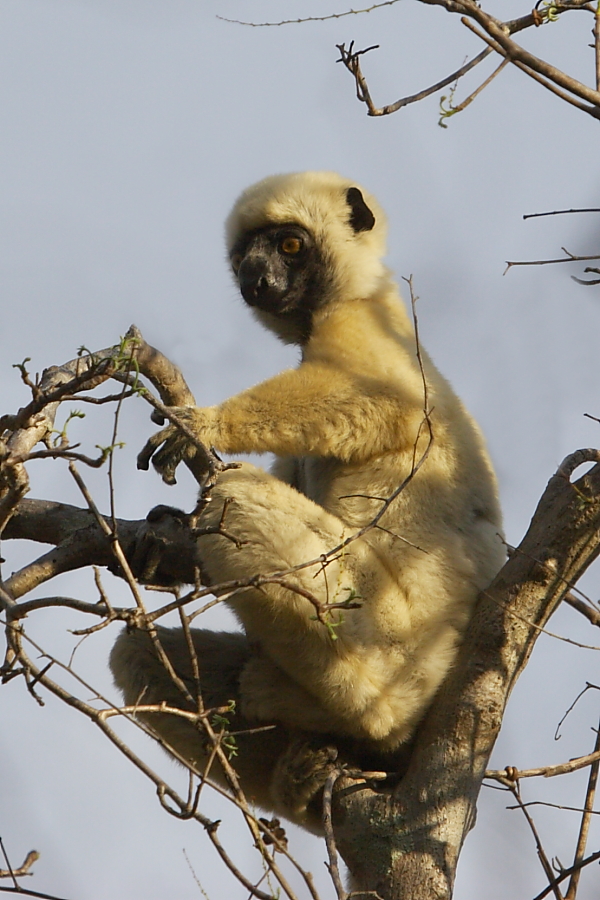 Von der Decken's Sifaka is a threatened species of lemur found in the remaining forests around Lake Kinkony. Photo by Adam Riley
Besides the Madagascar Pochard and Sakalava Rail, other lost Malagasy birds that have now been found include Madagascar Serpent Eagle, Red Owl, Slender-billed Flufftail, Red-tailed Newtonia, Dusky Tetraka (previously Greenbul) and Yellow-bellied Sunbird-Asity. It is unlikely that the world's largest bird, the Elephantbird, which became extinct in the 17th century, will be rediscovered but there is still some hope for three other missing species: Snail-eating Coua, Aloatra Grebe and Bluntschli's Vanga. The first two are officially classified as "Extinct" and the latter is a newly described species based on two juvenile specimens collected in 1931 and is currently classified as "Data Deficient".
Could it just be possible that some or all of these three lost birds still survive in relict patches of habitat in remote regions of Madagascar……?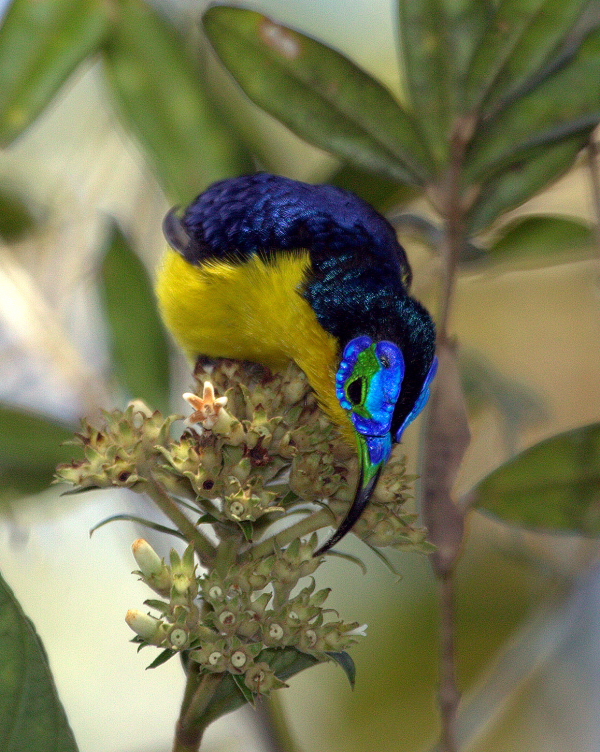 The incredibly beautiful Yellow-bellied Sunbird-Asity is another Malagasy species that was considered to be lost and has now been rediscovered. Photo by James Wakelin