Post by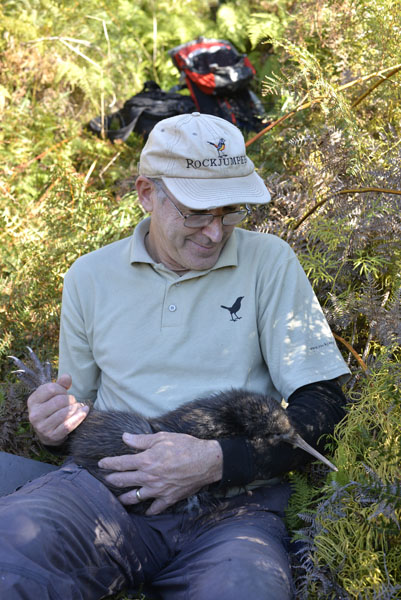 Erik Forsyth, our New Zealand-based guide, lives right on the doorstep of a reserve that protects about 200 North Island Brown Kiwis. Having a keen interest in global species and habitat protection, as well as the kiwi being the special species that it is, we, therefore, decided to sponsor some of the work being done by the Whakatane Kiwi Trust.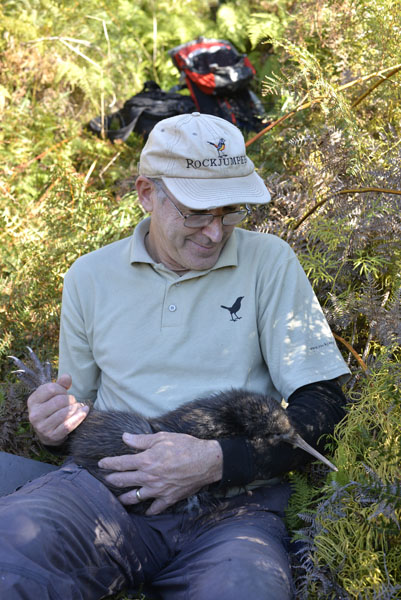 Meet McCaw (named after an All Black Rugby player by a forestry crew who were logging in the area), a young North Island Brown Kiwi that resides in the reserve where the Whakatane Kiwi Trust is doing some incredible work. He is one of the kiwis that we have personally sponsored with a radio transmitter collar for research, a brand new addition to our conservation trust. We are looking forward to working closely with the Whakatane Kiwi Trust to try and improve the birds' habitat and understand these birds in even more detail.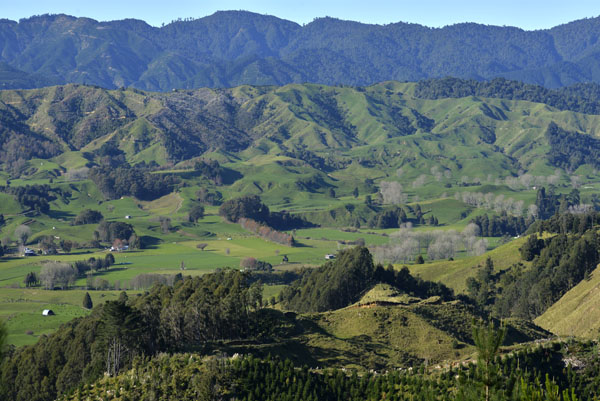 Erik arrived at 10:00am at conservation officers Greg and Michelle's house one clear, blue-skyed, winter day. After a pot of tea and croissants, they loaded up and headed out on gravel roads through planted forestry and over several streams. After opening and closing six sheep gates, they arrived at their location at Wainui in the Bay of Plenty.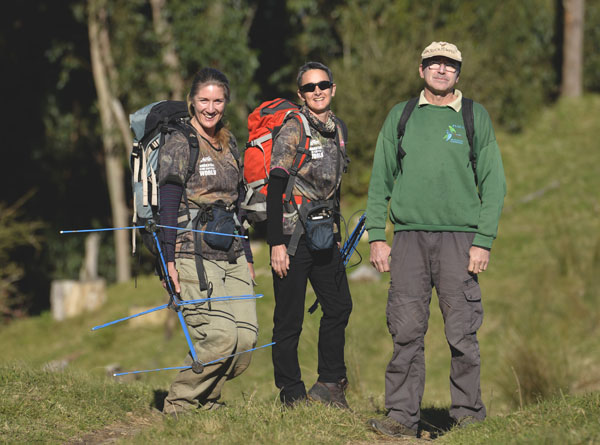 The habitat was a steep-sided valley covered in ferns, scrub and a few exotics, not the kind of habitat in which you would expect a kiwi to be living! After pointing the aerial transmitter in several directions, a "pinging" was located from the old transmitter on McCaw. The team left the road and crossed through dense grass and fallen trees. After a further 10 minutes, they headed downslope following a deer path, where the "pinging" on the aerial transmitter grew stronger. Some of the team members then moved in closer and after a bit of searching in difficult terrain, they could see the North Island Brown Kiwi hiding in dense vegetation. A quick grab of the legs and McCaw was caught. After replacing the transmitter with a new one, measurements and weight were taken. After all the necessary details were done, McCaw, our North Island Brown Kiwi, was released back to his hiding spot, where he rushed off noisily into the scrubby vegetation.