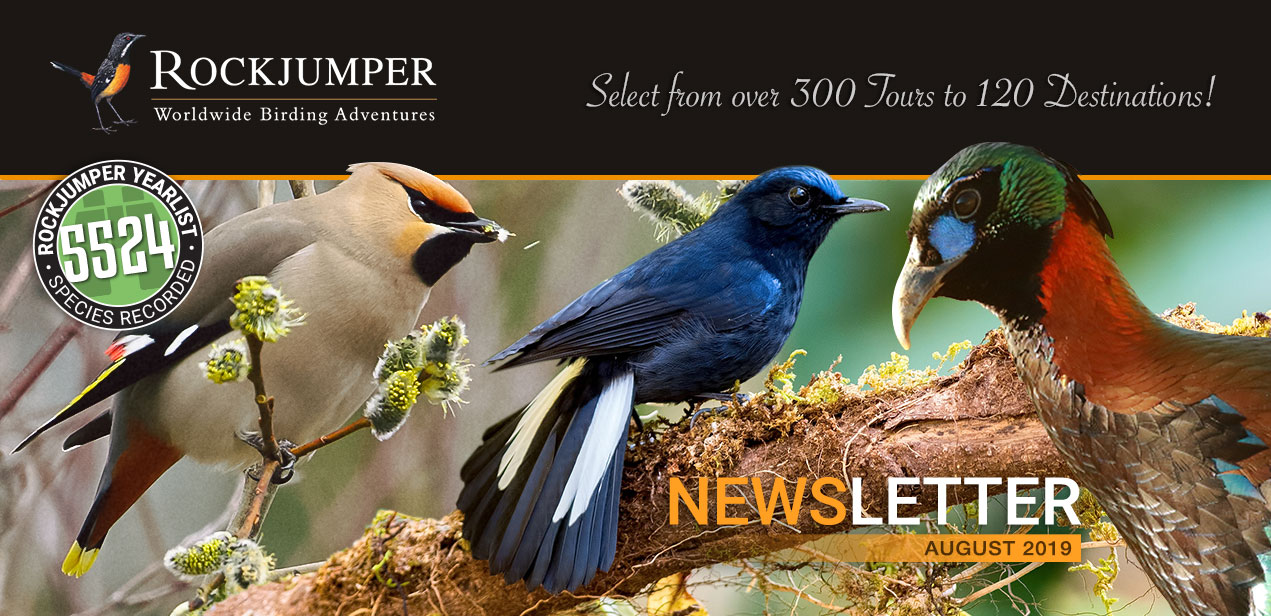 Bohemian Waxwing by Adam Riley, White-tailed Robin by Shailesh Pinto, Chinese Monal by David Hoddinott
Dear Rockjumper friends,
It's August now and a lot has happened in the last couple of months. We upgraded our ship for our exclusive Antarctica charter, and have added new talent to our team. Plus, we're eager to share recent sightings, and to inform you on opportunities upcoming.
We have some great photos of some snazzy birds, from Imperial Snipe to the recently described Blue-throated Hillstar. We recap the highlights from our exceptionally successful expedition in search of rails and flufftails in South Africa, Zimbabwe and Zambia. While from a Tailor-made Tours standpoint we review an incredible tour through Brazil, where exceptional species such as the recently rediscovered Blue-eyed Ground Dove and localized Hyacinth Visorbearer were found.
Take a peek, and check out the news we're making with you.
As birders and nature lovers, we are on the move. Here are a couple of things to know before you go.
Bloomsbury 15% discount
Our friends at Bloomsbury are feeling generous and are offering ALL Rockjumper friends 15% off any Bloomsbury natural history titles, plus free shipping to any place in the world! To qualify, please use the code: BLBIRD15, at checkout. This offer is available to you through 2019, so take advantage of it while you can. Thank you, Bloomsbury, for this fantastic opportunity!
Lynx Edicions 10% Discount
Lynx Edicions, in partnership with BirdLife International, have created a modern, standardized collection of field guides featuring subspecies ranges separated on the maps, illustrations of birds in flight, juveniles and non-breeding plumages, and much more. You can get a 10% discount on any of the Lynx and BirdLife International Field Guides Collection, if you use the code: ROCKJUMPER25 during the purchasing process.
Go Club
Got a gap coming up on your calendar and feel like getting away? Want to save on last-minute guaranteed departures? Then join Rockjumper Go Club! There is no charge to join, you can opt out at any point, and you'll receive monthly updates on guaranteed tours and exclusive last-minute discounts. Sign up now and discover more!
Rockjumper Yearlist
Over our twenty plus years, we have developed incredible birding experiences for our Rockjumper friends. Every year along the way, we find a lot of birds. For fun, we started keeping track of just how many. Our yearlist in 2018 far surpassed our expectations, and we recorded an astonishing 8,064 species on our tours and events! Very few birders see this many species in their lifetimes, and we were very proud to have had the privilege of showing our guests over 8,000 bird species in a year. In 2019 we are at it again, and we'll hope to show our people even more birds this year. Right now, we're racing towards the 6,000 mark.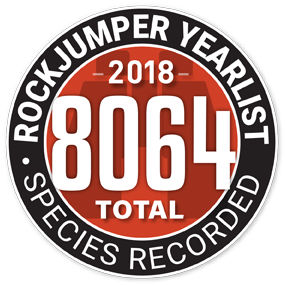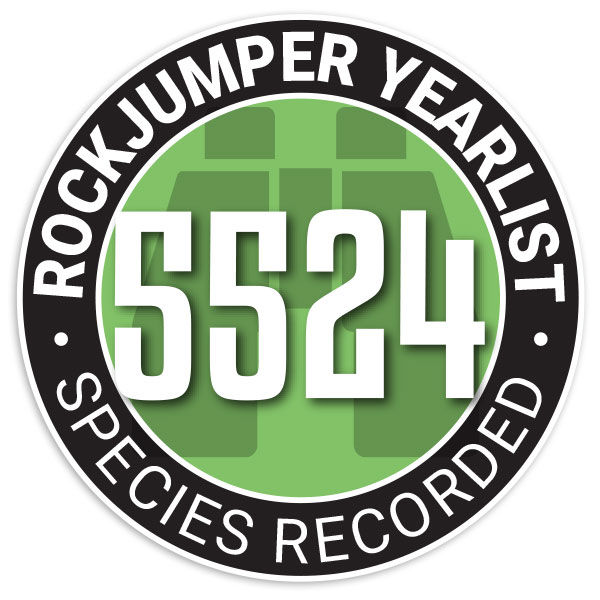 Antarctica 2020 exclusive Rockjumper charter
We have upgraded our ship to the extremely comfortable RCGS Resolute. Although we were fully subscribed before, the Resolute has a bit more space than our original vessel, so a few additional cabins are now available. For more details on special offers for our Antarctic charters, please email Crystal at info@rockjumperbirding.com.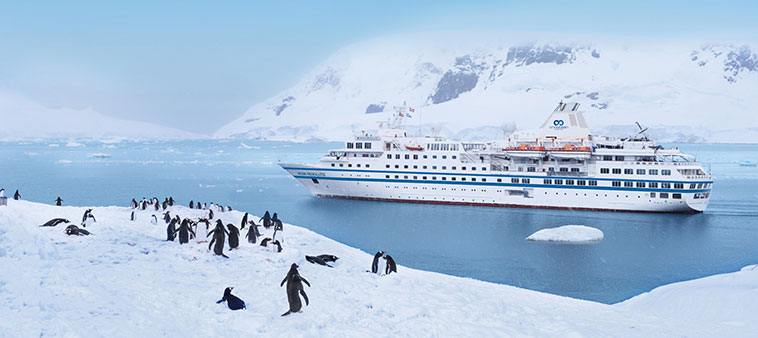 The latest news includes 3 new Team members, a recent Tailor-made tour to Brazil with some super rare birds, and conservation work by a senior tour leader.
Tailor-made
Rockjumper's Tailor-made tours department has enjoyed an exceptionally busy start to 2019. We have successfully set up and run 38 tours to 19 different countries across, Africa, Asia and North and South America so far this year, and the remainder of the year is set to be even busier and more diverse, as we cover all 7 continents and over 30 countries across the globe!
The department's highlight tour, though, goes to a customized two-week trip in Brazil that Forrest Rowland had the privilege of leading in early May. The tour yielded many of Brazil's rarest and most localized specialties, including the recently rediscovered Blue-eyed Ground Dove, Brazilian Merganser and Hyacinth Visorbearer. You can read a little more about the ground dove sighting in our 'Sharp Eyes' section of the newsletter.
Well done, Forrest, and congrats to the entire Tailor-made team!
Forrest Rowland on the Board of the Bozeman Wetlands Preservation Program
Forrest Rowland has recently accepted a steering position on the Bozeman Wetlands Preservation Program board, as well as a board seat on Sacajawea Audubon. Through an outstanding act of generosity, Michael and Ileana Delaney of Bozeman, Montana, donated nearly 40 acres of prime wetland habitat being threatened by urbanization. Rather than selling their valuable asset, they deeded the land to Sacajawea Audubon, and the Bozeman Wetlands Preservation Program, to develop into Montana's first privately-owned Nature Reserve and Nature Center. Forrest will be directly involved in the mitigation, restoration, and development aspects of bringing this fine property to the public of Montana for future generations to enjoy! Fundraising is underway to purchase a further 7 acres, creating the true beginnings of a much-needed wetland corridor in this populous part of the Yellowstone Valley Ecosystem.
New to the Nest
Just like the birds and animals we seek, the Rockjumper Team grows and evolves. We're thrilled to announce a few new team members.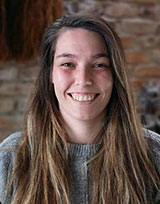 Jordyn Critchfield
Jordyn was born and raised in Johannesburg, South Africa. After spending time in China, where she taught English, and completing her Commerce degree in Marketing Management, she has excitedly joined the Rockjumper team for the next chapter of her life. A passion for wildlife sees her spending as much time in game reserves and wildlife sanctuaries as possible. She is an avid reader and collects books, making her perfect for her new role as editor. She will also be assisting in the sales and marketing departments.
Bobby Wilcox – Part-time tour leader
Hailing from the Mississippi Valley of eastern Iowa and growing up on his family's restored tallgrass prairie, Bobby Wilcox has always been an avid nature-lover and conservationist. He has worked as a resident guide at two of the premiere birding lodges in Brazil; REGUA in the Brazilian Atlantic rainforest, and Cristalino Jungle Lodge in the southern Amazon, and has extensive experience birding throughout North America and much of the Neotropics. His desire to continue exploring the world in search of birds and other wildlife is limitless. Take a look at the tours Bobby will be leading for Rockjumper.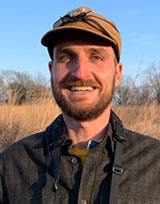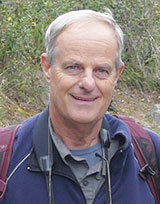 Peter Kaestner – Part-time tour leader
We are pleased to announce the addition of the Peter Kaestner, one of the world's most renowned birders, to our family of tour leaders. Peter is one of the most experienced birders on the planet, having started international birding in 1963 and having led bird tours in North and South America, Africa, and Asia. After a successful career as a U.S. diplomat, he has now realized a long-term dream of working for Rockjumper (discussions began with Adam in 1999!).
Peter is one of the top 5 world bird listers, and has seen over 9,300 species. He is also listed in the Guinness Book of Records for being the first person to see all the bird families of the world, and he even has an antpitta that he discovered in Colombia named after him. Despite having such widespread world birding experience, Peter nevertheless is an expert at bird identification, an extremely sharp birder, great guide and has a seemingly endless supply of amazing birding stories with which he generously entertains his travel companions.
Peter has a long association with India, where he has lived for five years. During that time, he birded in all parts of this diverse and birdy sub-continent, from Kashmir in the north to Sri Lanka in the south, and Nagaland in the east to Gujarat in the west. Along the way, he has accumulated a deep understanding of the birds of South Asia; and with one of the largest India bird lists, he is uniquely qualified to lead Rockjumper's latest India and Sri Lanka exclusive offerings.
Thailand is forever a thrill. This issue's spotlight features one of our most popular spots in the heart of bird-rich Southeast Asia.
Covering the major birding sites of this fascinating land, this comprehensive tour goes out in search of some very beautiful specialties. Setting out from the ostentatious capital of Bangkok, we scan the mudflats near Samut Sakhon for migrant waders (including one of the world's most sought-after and endangered, the Spoon-billed Sandpiper), before continuing to Kaeng Krachan. This park, offering unbroken rainforest scenery, supports one of the richest bird species lists in South-east Asia. We will be kept enthralled as we sift through an assortment of bee-eaters, pigeons, broadbills, laughingthrushes and leafbirds among many others. We then head north-east of Bangkok to explore the forested hillsides of Khao Yai National Park, where we will be overwhelmed by a vast array of broadbills, hornbills, bulbuls, babblers and barbets. A short flight north takes us to Chang Mai, where we explore the mountain forests of Doi Inthanon, Thailand's most famous birding site, where a whole collection of uniquely Asian groups such as ioras, barwings, mesias, minlas, sibias, and niltavas will dazzle us with brilliant color and patterning. Hereafter, we will bird through the mountains of Doi Angkhang on the border of Myanmar, where we will continue finding representatives of unique groups including parrotbills, liocichlas, finchbills, bushchats and dazzling minivets. Other sites visited on our tour include Sab Sadou, Thaton and Doi Lang.
This tour is designed to take advantage of the incredible influx of migrants from the north, and an amazing compilation of resident Asian bird species. We will target a host of localized and range-restricted species that might include such gems as Spoon-billed Sandpiper, Nordmann's Greenshank, Siamese Fireback, Great Hornbill, Banded Kingfisher, Silver-breasted and the huge Dusky Broadbill, the spectacular Coral-billed Ground Cuckoo, Silver and Mrs. Hume's Pheasants, Blue, Rusty-naped and Eared Pittas, the stunning Black-headed and Great Slaty Woodpeckers, Ratchet-tailed Treepie, Grey Peacock-Pheasant, Green Cochoa, Black-throated and Spot-breasted Parrotbills, Scarlet-faced Liocichla, Giant Nuthatch, Himalayan Cutia and unbelievable Green Peafowl.
UNUSUAL, EXOTIC & NEW TOURS
Among our core values is celebrating biodiversity while also being adaptable and passionate about everything we do. Hence we are continually innovating and improving our tour offerings and we'd like to let you know about some  novel travel opportunities. Take a look at these exciting new offerings.
Feb 05 – 15, 2020 (11 days)
After being isolated from the birding and traveling world for so long, Cambodia has emerged as one of South-east Asia's finest birding and cultural destinations. Our comprehensive tour of the country targets both of Cambodia's endemic species – the beautiful and incredibly localized Cambodian Laughingthrush and Cambodian Tailorbird, as well as many other rare and very special birds, several of which can otherwise only be seen with extreme difficulty at a few isolated sites in Asia
Mar 01 – 07, 2020 (7 days)
Manitoba during winter may not sound like much of a birding destination, but it is one of Canada's best-kept birding secrets. Every winter, sought-after northern owls emerge from their usual haunts in the depths of the woods to hunt along forest edges, roadsides and agricultural fields only a short distance from Winnipeg. Manitoba's location in the north means that every winter provides chances to see these birds, and in some years their numbers can be astronomical! Add this to a backdrop of flocks of colorful winter finches and a suite of boreal specialty birds, and it becomes a fantastic winter escape!
Highlights of Europe:
Highlights of Spain  May 22 – 29, 2020 (8 days)
Highlights of Eastern Europe  May 29 – Jun 10, 2020 (13 days)
Highlights of Finland  Jun 10 – 16, 2020 (7 days)
Few countries in Europe have especially large birding lists, with many of the sought-after species being found at opposite ends of the continent. No single trip could provide an all-encompassing overview of the best of what Europe has to offer, until now. Our new Europe: Highlights tour suite takes us to 4 countries, from Mediterranean Spain in the south and Finland in the Arctic north to Poland and Bulgaria in the east. This tour can be taken as a single three and half week tour de force of Europe's avifauna, or in shorter bite-sized chunks.
Where will you go on your next birding adventure? Let us help you decide! Here is a spotlight of our favorite tours just for you. Join us and experience the birding world you've always dreamed of.
Nov 04 – 09, 2019 (6 days)
This extension will see us flying across the Bay of Bengal to Port Blair, Andaman Islands. Located some 1,100 kilometers to the east of peninsula India, this archipelago is far closer to southern Myanmar and Sumatra. Consequently, the many endemic species present (over 15!) have more in common with the Malaysian sub-region than with the Indian sub-continent. Based in a single location for the duration of our time on the islands, this is a relaxed and relatively easy birding destination. Join us for an unbeatable birding exploration to this rarely visited island archipelago and enjoy specials like Andaman Hawk-Owl, Andaman Cuckooshrike, Andaman Woodpecker and the striking White-headed Starling!
Nov 10 – 21, 2019 (12 days)
This tour takes us to the rugged lands of southern India and the impressive Western Ghats Mountains, a land of endless valleys, rolling tea estates and breath-taking highland vistas, well-known for harboring a superb range of highly localized endemic birds and a host of special mammals. This comprehensive tour showcases many of these special creatures and our success with the regions endemics is exceptional. Join us for an unbeatable birding exploration to the southern part of this immense and extremely rewarding nation and enjoy Malabar Trogon, White-bellied Treepie, Indian Pitta, Nilgiri Blue Robin, Wynaad Laughingthrush and Black-and-orange Flycatcher to name but a few!
Winter Birding Feb 07 – 21, 2020 (15 days)
Southeast in Spring Apr 25 – May 11, 2020 (17 days)
Sichuan Birding May 16 – Jun 03, 2020 (19 days)
China is a vast and productive land. Our China birding tours showcase the region's many special and spectacular species, including numerous endemics and near endemics, as well as birds that are otherwise difficult to see elsewhere from Siberian Crane, Scaly-sided Merganser, Chinese Crested Ibis and Oriental Stork to Firethroat, Przevalski's Finch, Himalayan Owl and Blue-headed Laughingthrush. China is also widely regarded as the pheasant capital of the world and our tours targets such gems as Chinese Monal, Reeve's, Lady Amherst's, Golden and Pheasants, Cabot's and Temminck's Tragopans and Tibetan Snowcock. Whether it's targeting breeding residents in the Sichuan province or tracking down some of Asia's rarest species in the southeast, we've certainly got the perfect Chinese tour for you.
May 16 – Jun 02, 2020 (18 days)
Traveling by air, road and boat, we will experience the diverse habitats of this unexplored country, from winding lowland rivers and sprawling grasslands, to the richly forested highlands. The spectacular Birds-of-paradise take centre stage and our comprehensive tours typically find 20 different species including such beauties as King, Twelve-wired, Raggiana, Magnificent, King of Saxony and Blue Bird-of-paradise, Short-tailed Paradigalla, Ribbon-tailed & Princess Stephanie's Astrapia and Queen Carola's & Lawes's Parotia. Also on show are a stunning range of fruit doves, parrots, kingfishers, owlet-nightjars, jewel-babblers, bowerbirds and fairywrens while the region also holds an exceptional 7 endemic bird families. We can expect a phenomenal variety of remarkable birds in and amongst vast regions of immaculate forests that have been experienced by few people on earth!
SHARP EYES! THE LATEST TOP TOUR SIGHTINGS
The best birding guides on the planet relate their top sightings on recent tours. From Japan to Cameroon, to the Kyzylkum Desert and beyond, together we've tallied some amazing birds, including one species only rediscovered in 2017!
My highlight sighting of the year so far is an easy pick – Japanese Night Heron. A species that I had narrowly missed in three countries, it became a bird that I just thought I would never see. I recently led the Japan – Spring Highlights tour, but the bird wasn't really even on my radar. Even though it is essentially a breeding endemic to Japan, it is never seen there on birding tours, and any breeding locations are kept top secret.
However, while finishing up a night drive on Amami I noticed a big bird sitting up in a tree. Upon closer inspection I realized it was a heron. Assuming it would be a young Black-crowned Night Heron, it was with absolute delight that we realized it was a Japanese Night Heron, a species that supposedly has not previously been recorded from the island at this time of year. What a shocker! And, equally amazingly, we found another two the following morning in broad daylight foraging along a different forest track. The whole thing was a bit surreal.
With a dwindling worldwide population, said to be anything from 350 – 1,500 individuals as estimated by the IUCN, finding the sought-after White-winged Duck was a definite highlight for the entire tour group that joined our Assam Extension in extreme north-east India.
We looked for this shy duck in Nameri National Park. After crossing the beautiful Jia Bhorelli River, we started our trek into this pristine forest. With Asian Elephants, Leopards and even Tigers abounding, we were escorted to the best areas for the duck by our trusted park rangers. Trying to filter through the many other bird species abundant in each area, we kept our focus on new species before arriving at the main haunt for the duck. This species is extremely shy and very prone to disturbance, so we had to keep dead quiet and stay a good distance from the algae-covered forested ponds. But there it was, a single female bird roosting under some tangles near the pond edge. Even well-trained eyes struggled to spot her. We enjoyed good looks before leaving her in peace and wishing the species well on its recovery back from near extinction.
The spectacular Himalayas harbor some of the most exquisite and sought-after birds on Earth. One such species is the unique Fire-tailed Myzornis. With a vivid jungle green plumage, jet-black eye-mask, striking crown scalloping, brilliant red-and-orange wing flashes and a bright red tail, which is occasionally placed in its own monotypic family, its no wonder this is such a sought-after species.
A breeding denizen of pristine mossy juniper- and rhododendron-scrub and oak-rhododendron forest, primarily in the altitudinal span of 2700–4000 meters above sea level, it is resident throughout the year but often remains elusive as it migrates altitudinally according to prevailing weather conditions and food sources.
Rockjumper has had incredible fortune and success over the years when it comes to finding the Fire-tailed Myzornis on our very popular Bhutan tours, and this year was no exception as we were treated to several absolutely fantastic views of this little avian gem.
In March, I got a very special request to target the three Gallinago snipe in the high Andes of Ecuador. We could certainly try and search for Andean, Noble and Imperial Snipe, but there were no guarantees! None of these cryptic and elusive creatures are easily observed, especially not Imperial Snipe, which still remains quite mythical. We had three days to tackle this incredibly challenging quest. Based in Quito, we had quick access to both the east and west slope of the Andes. I decided to start with the rarest and trickiest species first: the Imperial, or Banded, Snipe (Gallinago imperialis). It was discovered in Ecuador only as recently as 1990, and before that it was practically unknown (apart from the 19th-century specimen from Colombia and some sightings in Peru).
We started at 4:00 am, driving up the north-western flanks of the Pichincha Volcano to an elevation of c. 3,600 m. It was still pretty dark when we arrived at the site, but the sky was clear and there was hardly any wind: nearly perfect conditions. Suddenly, we heard the distinct call of an Imperial Snipe. It was very brief but there was no doubt a bird was present in the dense elfin forest below us! We quickly took a side trail into the forest to get closer to where the bird had called from. It was slowly getting light and, in the meantime, the bird had stopped vocalizing. We carefully continued along the trail and, lower down, suddenly heard a loud call from a large bird being flushed from the forest floor. Miraculously, it did not fly off but landed in a mossy tree right below us at eye-level: Imperial Snipe! Fully thrilled, we froze, as did the snipe, and we watched it for a minute or two before carefully moving in order to secure a picture. To our surprise, it stayed in the tree for a while and we got to watch and photograph it down to the finest details. A truly exceptional and mind-blowing sighting. We also managed to see Noble and Andean Snipes over the following two days. Epic!
Erik Forsyth – Yellow-rumped Flycatcher
My favorite sighting recently is without a doubt a Yellow-rumped (Korean) Flycatcher, which I saw on migration on the Chinese coast south of Shanghai. I have longed for a sighting of this species in its wintering grounds of South-east Asia, but was always leading tours to those areas when the birds were back at their breeding grounds in Northern China and Siberia.
The migration was in full swing, and rainy weather had kept the birds down in a coastal forest. Thrushes, buntings, flycatchers and warblers were everywhere and, suddenly, I connected with an unmistakable male just meters away, catching insects. I feasted on the sight of this bird for several minutes, before it moved off and left me in a state of ecstasy.
My best bird sighting this past May was the famous Blue-eyed Ground Dove. After its recent rediscovery in 2017, this colorful species, known locally as Rolinha-da-cerrado, has become the poster bird for conservation efforts in the Neotropics. Thought extinct, with the last confirmed sighting of the species over 75 years ago, the Blue-eyed Ground Dove was discovered by an environmental consultant conducting surveys in Minas Gerais for eucalyptus plantations. During one of his surveys he heard the distinct, odd call of the dove! After some effort, he was able to confirm the existence of this critically endangered species in a bizarre remnant, sandy-soil cerrado habitat in the rocky outcrop mountains near Botumirim. It was my pleasure to accompany conservation champion, Bernard Master, to this remote part of Brazil in search of the Blue-eyed Ground Dove, along with many other rare beauties. We had an ethereal experience with a singing male that posed spectacularly for views and photos. Only 20 individuals have been found during surveys over the past two years, making this one of the rarest birds on Earth.
Not only did we get this fantastic species, but we managed to find a litany of Brazil's special and endemic birds. In fact, this tour yielded an incredible 25 new species for the 'Rockjumper Lifer List'.
In March, I was very fortunate to get to lead a last-minute tailor-made tour to Cameroon. The biggest highlight of our trip was finding the prehistoric-looking Grey-necked Rockfowl. This species can be found in the hot and humid Campo Ma'an National Park in South Cameroon, bordering Equatorial Guinea. We had to spend one night in the park, in a basic shelter with no electricity, as the best time to look for the species is in the afternoon. Apparently, the birds are more active after rain, and about an hour before we visited the spot there was a heavy downpour. With the help of a local guide and park ranger, we finally arrived at the rocky inselberg located in the middle of the forest, and it only took us a couple of minutes to get our first sighting of one of these bizarre looking birds. We sat still for an hour and, every now and then, we got some great close views of the birds. Our local guide reckoned we saw at least eight individuals.
After spending a windy afternoon walking the desert flats near Chaka Lake in eastern Tibet during our Qinghai Extension in China, we returned to town without having seen the hoped-for Henderson's Ground Jay, and only glimpsed Pallas's Sandgrouse. During dinner, we discussed our options for the final day of the tour, and everyone was more than happy to give it another try the following morning. With weather conditions much improved, we again set out on foot and soon found a single ground jay at a distance. A few moments later, we found a family group of two adults and a juvenile that allowed us to follow closely and really study this unique species. This special bird is fully adapted to the open, arid habitats of the Tibetan plateau, and can be surprisingly cryptic and nimble at running away, so this extended sighting counted as a definite highlight of a successful tour. In the end, even a Pallas's Sandgrouse offered a satisfying flyby.
Not a single bird, but a mass arrival. The Danube Delta had been cool on our first day of the Rare Bird Club Conservation Tour to Romania, and whilst we were enjoying great views of many resident species, it was clear that most migrants had not yet arrived. This all changed the second afternoon, when our boat rounded a corner and we entered a reed-fringed lake over which thousands of Little Gulls were frantically hawking insects. Most were adults, but about 15% were 1st and 2nd summer birds. As we watched, flocks of 50-100 dropped in to add to the masses. Scattered amongst them were smaller numbers of the three marsh terns: Black, White-winged and Whiskered. All birds most of us had seen before, and were ones I knew well, but witnessing such active migration and their ravenous refuelling on newly hatched insects was a highlight on a bird-filled tour.
One very special bird we saw on the Uzbekistan leg of our Best of Central Asia tour was Pander's Ground Jay, affectionately known as GJ. This unique and very localized bird lives deep in the Kyzylkum Desert, away from humans. It tends to 'evaporate' a few hours after dawn, so in order to see it we left Bukhara at 03:00. Our excellent local guide had up-to-date intel on where to find it, so by sunrise we were in position. I started scanning with my scope, and a few seconds later there it was in all its glory, sat on a bush, a male guarding his territory. Phew… After all the guests had managed good views, we considered approaching the bird for closer views without disturbing it, but there was no need. He started doing what GJ's do – he walked on the ground, towards us. He picked grubs and beetles as he went, and allowed us to follow him on foot on his foraging march. What a special experience.
This issue features a tour focused on some of the world's most secretive birds. One of our latest concepts was to set up an epic quest going for all of southern Africa's toughest rallids, and we were exceptionally successful. Also, see a snippet of ace guide Dušan Brinkhuizen's latest blogpost on his run through Southern Ecuador, where even the Crescent-faced Antpitta performed for our group.
Rallid Quest
Never before in birding history has a trip as unique and daring as Rockjumper's 2019 Rallid Quest been offered. This exhilarating new tour took us through South Africa, Zimbabwe and Zambia, where we targeted just about every possible crake, quail, buttonquail, flufftail, snipe and rail; arguably some of the world's hardest birds to see. Our final total of 501 recorded bird species was impressive enough, but this included several mythical species rarely seen on any of our other tours.
The tour started in the highland town of Wakkerstroom, located in the grasslands that blanket eastern South Africa. Here we sought out the challenging (though often considered the easiest member of this difficult family!) Red-chested Flufftail. We employed several techniques and eventually found ourselves watching a gorgeous male darting between gaps in the bullrushes. Other notable distractions here included the endangered Rudd's and Botha's Larks, Yellow-breasted Pipit, African Swamphen, African Snipe and a host of wonderful waterfowl. From there we drove south towards the town of Hilton, Rockjumper's homebase, set on the forested eastern escarpment of South Africa. Here we caught glimpses of a male Buff-spotted Flufftail in a carefully staged arena. Other highlights in this area included the near-endemic Bush Blackcap, Knysna Turaco, Red-capped Robin-chat, Orange Ground Thrush and the gorgeous Knysna Turaco. The next site was Ntsekeni, located in the foothills of the impressive Drakensberg Mountain range. Our main quarry here was the mythical Striped Flufftail, a species rarely seen even by local South African birdwatchers. These small rallids inhabit thick tussock montane grassland where they remain superbly well hidden, though calling almost constantly. It took a while but we eventually caught two males darting across a carefully constructed gap – a real treat even for us guides! The final part of the South African leg took us back through Johannesburg, the country's largest city, where a famed wetland gave us the scarce and unpredictable Spotted Crake, as well as several more Red-chested Flufftails and the common Black Crake.
The second leg of this unique tour took us to Harare, the capital city of Zimbabwe, where our time was equally distributed between several seasonally inundated grasslands and the endemic-rich miombo woodland. The wetlands delivered Streaky-breasted Flufftail and Striped Crake, two mythical species that many of our Africa-based guides still only dream to see, together with a supporting cast of the more common African and Corn Crakes. These 'dambos' (the local name given to such grasslands) supported several other notable species, including the impressive Black Coucal, and the beautiful Rosy-throated and Yellow-throated Longclaws. The woodlands were equally as good, and we quickly found several important miombo woodland endemics, including the Green-backed Honeybird, Black-eared Seedeater, White-breasted Cuckooshrike, African Spotted Creeper, White-crested Helmetshrike and Southern Hyliota.
We then departed Zimbabwe, traveling north into the neighboring country of Zambia. Our journey continued to the extreme north of the country, where we visited Mutinondo Wilderness; surely one of Africa's top birding sites. Here we recorded the mythical Chestnut-headed Flufftail, together with Red-chested and Streaky-breasted Flufftails. We also completed the suite of miombo woodland endemics here, with such tricky species as the Western Miombo, Anchieta's and Western Violet-backed Sunbirds, Bar-winged Weaver, Pale-billed Hornbill, Reichard's Seedeater, Miombo Scrub Robin, Yellow-bellied Hyliota, Rufous-bellied and Miombo Tits, and the scarce migratory Collared Flycatcher. Other highlights included the beautiful Ross's and Schalow's Turacos, Swamp Nightjar and Coppery-tailed Coucal.
This really was a trip like no other and we look forward to running this tour again in 2020!
This Rallid tour and others like Dusan's Snipe quest or Forrest's Brazil targeted mega trip are all wonderful examples of what our tailor-made team does on a regular basis. We can setup any tour of your desire to target a specific family or multiple difficult species within a family or country. Take PNG (Papua New Guinea) for example. With the recent family splits that have taken place, many people that have travelled to the country before are keen on returning to find the few families they still need, and we have setup many of these dedicated bird family tours in recent years. Our global knowledge is unrivalled and if you are after some very specific targets we know the best places and sites to try and find them.
Ecuador – Southern: Endemics
Due to a complex geology and topography, Southern Ecuador supports one of the most diverse habitat ranges in the world. Within 200 miles of the Pacific Coast, one can travel from the arid xerophytic coastal habitat, through humid Chocó and Tumbesian tropical dry forest, over the continental divide's treeless Parámos and down to the lush, wet, foothill forests of the eastern Andes. Within these varied pristine habitats, the evolution of many fine endemic species has occurred.
This year's Southern Endemics tour was very special, especially because of our observation of a new species of hummingbird: the Blue-throated Hillstar. According to the locals, we were the first tour group to ever see Oreotrochilus cyanolaemus, a striking species described to science as recently as September 2018! Also, the number of other amazing birds that we saw was simply overwhelming.
Our guests provide our best information. And, given that well over half our business are repeat guests, you are also each other's best source of info. Here's what you've been saying.
This was my first international birding tour experience, and I was completely satisfied by this tour. The guides were excellent. Their knowledge was near encyclopaedic. I would actively seek to go on tour with Tuomas Seimola again.
CC – Panama 2019
Stephan Lorenz is an outstanding guide – extremely knowledgeable, extremely diligent in getting target birds, and is full of enthusiasm every day.  A real pleasure.
KH & DH – Colombia 2019
I really can't think of a way this tour could have been improved…. The itinerary was wonderful, the accommodations lovely, and the birds fantastic. Greg de Klerk is one of my all-time favorite guides. He genuinely cares about his guests, and does his best to make sure they have a great experience. This was truly a trip I have dreamed of since I was a kid, and it certainly fulfilled my expectations.
KB – Kenya & Tanzania 2019
To David Hoddinott with many thanks. In my book, you are still the best guide I've ever birded with. Please give my regards to the office team. I am very proud to be part of the Rockjumper Family.
LB – India 2019
BIRDING FAIRS, FESTIVALS AND EVENTS
Rockjumper gets around. When we're not exploring avian frontiers, we could be near you. Always, we seek ways to connect with our Rockjumper friends, and we attend and support a variety of birding events. Keep an eye out!
Recent
This past May 31 – June 2, 2019 was the 72nd annual convention of the Maryland Ornithological Society. Based in the cozy college town of Chestertown, centrally located in the marshes and meadows of Maryland's Eastern Shore, a great bunch of birders, nature enthusiasts, researchers and conservationists assembled.
We enjoyed a variety of field trips all along the low-lying Delmarva peninsula, visiting places like Poplar Island, Bombay Hook National Wildlife Refuge, Eastern Neck National Wildlife Refuge, and still other fabulous birding areas. The event itself was held at Washington College, where along with ZEISS Sports Optics, Bird-Watcher's Digest and others, Rockjumper was honored to serve as a sponsor of the event. The American Birding Association was also present, and president Jeff Gordon was the keynote speaker. He spoke about the ABA's 50th Anniversary, which we enjoyed celebrating with our ABA friends at the ABA Colombia event Rockjumper hosted in July 2019. At the MOS Convention, Jeff Gordon and colleagues found the biggest surprise bird of the weekend when they located a singing Black Rail. It was all the more suprising that it sang consistently throughout the day for a number of us to enjoy. The 72nd MOS Convention was a ton of fun, and we hope to return in the years ahead.
Rockjumper played a major role as the only bird tour company sponsor of the May 16 – 19, 2019 Indiana Dunes Birding Festival. The busy 5-day event featured several dozen well-attended day-time and night field trips, throughout Indiana Dunes National Park, Indiana Dunes State Park and the best adjacent birding locations. All activities were very well coordinated by Indiana Audubon Executive Director, Brad Bumgardner, with exemplary assistance from national and state park staff and numerous expert volunteers from nearby Chicago and other cities.
A very well attended banquet featuring innovative electronic bidding for scores of donated silent auction items took place at a nearby country club, and was once again a highlight of the event. The Rockjumper booth anchored the 2019 Migration Marketplace from a prominent position, and Ric Zarwell returned from recent major surgery to lead early morning field trips on 4 consecutive days with each having the maximum allowed attendance.
National Audubon Convention
This year, Nate Skinner represented Rockjumper at the July 26 – 29, 2019 National Audubon convention. While there, he presented during the session "Creating Conservation Impact Through International Bird Tourism", with the aim to strengthen and support tourism in birding hotspots like Colombia, Guatemala and Paraguay, while simultaneously supporting conservation efforts and local economies. Nate explained Rockjumper's 'Impact Adventures' itineraries, travel's local impact on conservation and communities, and how to market and fill a birding trip, giving Audubon chapter leaders the tools to plan their own excursions.
Upcoming
Birding's biggest show is coming up shortly, and from August 16 – 18, thousands of birders from all over will gather in England at the Rutland Water Nature Reserve near Oakham. Hundreds of exhibitors will be present for the spectacle, and Adam Riley, Keith Valentine, Sue Anderson, Holly Faithfull, Mark Beevers, Nigel Redman, Stu Elsom, Yoav Perlman and Paul Varney will be among them, presenting talks and representing Rockjumper. It is always a fabulous event, and we sincerely enjoy all the new faces and old friends that we get to see every year. If you are planning on attending, please do pop around and say hi.
Celebrating and protecting biodiversity is one of our four core values at Rockjumper. Most of us have been nature enthusiasts since we were teenagers or earlier, and as a team today we try and find ways to help and support conservation work wherever we can.
American Birding Association
In July of 2019, Rockjumper teamed again with the American Birding Association for our 5th event in our safari series together, this time in Colombia, at the center of Earth's avian biodiversity. Colombia is nearing 2,000 total bird species, and hosts a shocking number of endemics, and based in Bogota and the historic city of Cali (which celebrated its 483rd birthday during our visit), we enjoyed a great bunch of birds and some great times. Rockjumper team members, Dušan Brinkhuizen, Karina Villalba, Forrest Rowland, George Armistead and Adam Riley, headed for Colombia to celebrate the American Birding Association's 50th anniversary. ABA President Jeff Gordon, events manager Liz Gordon and 40 dedicated members of the ABA joined Team Rockjumper for a fund-raising event for ABA's Conservation & Community initiatives. During the day we divided into groups of 10 to visit area hotspots, and then at night we enjoyed festive dinners and social hours, with chances to enjoy some Salsa dancing, and some vallenato, popular folk music from Colombia's Caribbean coast.
Of course, the highlights from the field were too many to count, but hummingbirds were big, bold and beautiful. From the enormous Great Sapphirewing to the top-heavy Sword-billed Hummingbird, to the precious thumb-sized woodstars and Booted Racket-tails, we enjoyed close and prolonged studies of these spectacular gems. With several great hummingbird gardens, we really got to know these birds. And there were some rare, local species too, including Coppery-bellied Puffleg, Blue-throated Starfrontlet, Golden-bellied Starfrontlet and even Green-bearded Helmetcrest. The hummingbirds were dizzying and a thrill, but no less so than the tanagers, whitestarts, and some snazzy brush-finches. We had nice encounters with iconic South American birds such as Toucan Barbet while enjoying empanadas, and sipping aguapanela at Doña Dora's famous roadside restaurant that features a wonderful mural of this highly distinct bird. The food was a very pleasant surprise for most, and there certainly was no shortage of it. Everyone enjoyed multiple opportunities to sample Ajiaco, a delicious potato and chicken soup, variously garnished, that is so popular around Bogota. All in all, it was a pretty nice haul, with super birds, great grub, and a truly wonderful group of friends enjoying it all together. We can't wait for the next one! Our Colombian friends were amazing hosts and helped us to create a great event, that not only supports the ABA but also spotlights the emerging avian treasures here, and the ongoing conservation and research being done in Colombia.
While we were in Colombia, ongoing at the same time were ABA's Young Birder Camps. Along with our partners at ZEISS Sport Optics, Rockjumper is proud to co-sponsor the American Birding Association's Young Birder Program, including the camps in Colorado and Delaware. To support the ABA's conservation and community work, visit their site here.
BirdLife International
A proud species champion for BirdLife International, in April of 2019 we teamed with BirdLife's Rare Bird Club to see the birds of Romania, and now in July, a little closer to our main office, we were pleased to again support the Wakkerstroom Southern Bald Ibis Project in South Africa, which has been in place for the last 20 years. Groups of volunteers monitor all the breeding colonies of these stunning and range-restricted birds (classified as Vulnerable by IUCN) around Wakkerstroom in eastern South Africa. Each colony is visited 5 or 6 times over their three-month nesting period. Rockjumper has for the past nine years covered fuel and other costs of these dedicated volunteers, something we are proud to do for one of the most iconic birds in our home region. All the results of the monitoring go to BirdLife's Bald Ibis work.
We look forward to seeing our friends at BirdLife International at the Birdfair in England. You could win a spot on our Cambodia tour if you stop by the BirdLife booth. And to learn more about their work and support BirdLife's, visit their site here.
SMOOTH TRAVELS & GOOD BIRDING
Thanks for your time! We enjoy keeping you posted on all the latest goings-on. If there's anything you'd like to see more of, we hope you'll let us know. In the meantime, we hope your days (and nights) brim full with great birds, lots of time outside, and good company.
Yours in birding,
Team Rockjumper