Post by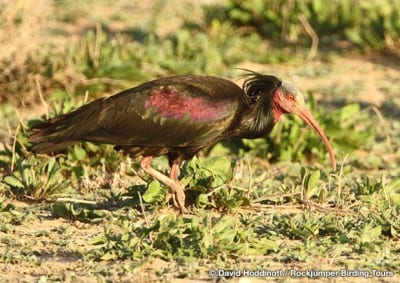 I have often been asked, if you were to choose only four countries to travel to in Africa, what would they be? Not an easy question to answer; however, it helps when breaking the continent down into regions.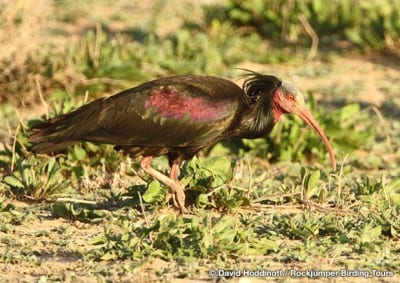 In North Africa, Morocco is the obvious choice. It has the highest diversity of species in the area, including three North African endemics – Levaillant's Woodpecker, Moussier's Redstart and Tristram's Warbler – and other highly-prized species such as the Northern Bald Ibis (one of the world's rarest birds) (as pictured above). What's more, the country is friendly and peaceful, is rich with interesting history and culture, has good roads, good accommodations, great food and a diverse array of habitats, ranging from the snow-capped Atlas Mountains to the stark, yet scenically spectacular, Sahara Desert.
In East Africa, Uganda is hard to beat: with over 1,000 bird species, including the unique Shoebill and numerous localised Albertine Rift endemics, it is simply unrivalled for its size. Not that birds are the only feature, since Uganda is also blessed with magnificent mammals, including Mountain Gorilla, Chimpanzee and a host of other primates, tree climbing Lions and a wonderful selection of other big game, friendly English-speaking people, a good road network, good accommodations and food, superb national parks, two wonderful boat trip options on the Kazinga Channel and the Nile River, plus a lovely climate – all of which ensures a very rewarding and enjoyable birding and wildlife holiday experience!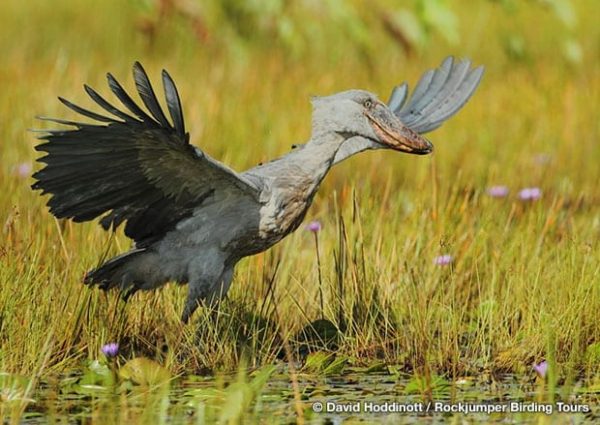 In Southern Africa, the obvious destination is South Africa. The reasons for choosing South Africa are that it has the most endemic species for any country on the continent, a wonderful selection of over 800 beautiful and charismatic species such as turacos, mousebirds, sunbirds, rollers, hornbills and barbets (to mention just a few), most of which are also easy to see and fairly confiding, some of the best pelagic birding in the world, a great diversity of impressive mammals, a splendid range of habitats, interesting history and culture, a world-class tourism infrastructure with excellent accommodations to suit all budgets, great food and wines, friendly English-speaking people and roads which are generally in good repair.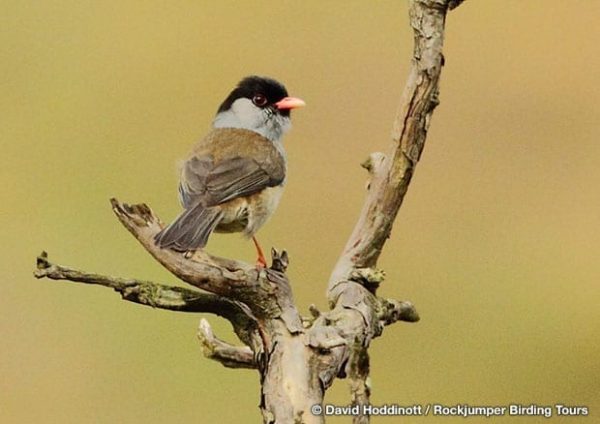 In West Africa, Ghana leads the way as it's one of the friendliest countries on the continent, is also English speaking, has generally good accommodations and food (well, certainly for West and Central African standards in any case), a wonderful diversity of birdlife (a comprehensive 23-day trip such as our Ghana Mega tour can net you +-500 species of birds, including White-necked Rockfowl and some of the rarest birds on the continent), a splendid canopy walkway, some wonderful national parks and good roads to boot.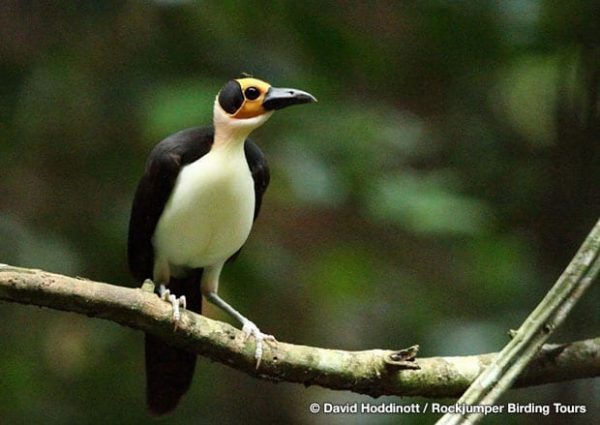 About David:
David Hoddinott has extensive experience leading birding tours throughout Africa, Asia and Madagascar. He is well-known in birding circles for his endless energy and legendary bird spotting skills. His zeal for bird guiding has earned him the position as senior leader at Rockjumper and a reputation as one of the world's most talented birders.
David Hoddinott is a member of his local branch of BirdLife and sits on the KwaZulu-Natal and South African rarities panels. He has worked as the resident ornithologist at birding lodges in South Africa, Botswana and Ecuador, including an 18-month stint at the world-famous Sacha Lodge, and is now a full-time guide for Rockjumper Birding Tours. In February 2010, David reached 2,000 birds in Africa, which emphasises his experience, passion and skill in this great continent! He continues to lead tours to all the major birding destinations in Africa, including Kenya, Tanzania, Ethiopia, Uganda, South Africa, Cameroon, Ghana, Namibia, Botswana, Zambia, Malawi, Morocco and Tunisia, and seldom visited areas such as Angola, Sierra Leone, Djibouti and Socotra. He aspires to travel to extraordinary places and invites all those intrepid travellers with a sense for adventure to join him on his exciting adventures!