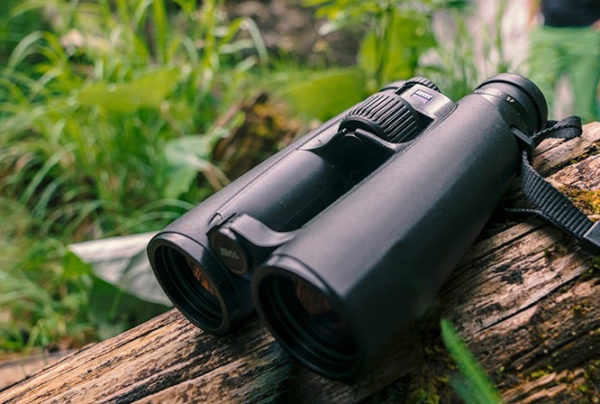 ZEISS has had a long and proud history in the field of sports optics, constantly setting the standard of what should be expected. Because of this history, and what they are producing today, we are proud to have them as a corporate sponsor and partner, and are even prouder to have our guides represent their fantastic products in the field.
Recently, ZEISS upgraded the equipment our guides use in the field. Providing them all with brand new binoculars, scopes and tripods. Some of our guides have had a chance to use the products in the field, and are already sending us feedback on the quality of the products. Here are a few of our guides' first impressions with their new Victory SF binoculars:
"So far so good. Like the previous model, they are optically brilliant, light, well-balanced and feel good in your hands. The focusing wheel is smooth and quick, and they have also sorted out the few build-quality issues I've experienced in the past. So far, I really like them and think they are undoubtedly the best binoculars I've ever used."
"I have just returned from a fabulous trip to north-east Brazil, where I was very excited to try out the brand new ZEISS equipment. The binoculars are quite simply superb, and are hands down the best bins I've ever used in the field. Extremely sharp, lightweight, incredible field of view, quick, smooth focus, and perfect for open country and deep forest birding.
Our north-east Brazil tour attracts hardcore birders and keen listers, and it was interesting to see that 4 of the 8 guests used ZEISS products on the tour. Everyone using the ZEISS binoculars was extremely happy with their purchase and had only positive things to say. I felt very proud to be associated with ZEISS, and look forward to using the equipment on my next tours."
"First off, I am very impressed with the new optical equipment. I am particularly impressed with the new binoculars. I like the black colour, as it looks neat and doesn't get dirty in the field. The housing is an excellent step up from the previous model. The focusing ring is literally a piece of heaven! It moves with ease and the depth of field is great. The light weight is a really great attribute, and is well ahead of other competitors. I often let clients have a look, and they instantly fall in love with the optics, light weight and nice shape that help it seamlessly fit into your hands!"
"Superb optical quality and clarity; fantastic close-focusing distance; the large field of view appears to be more encompassing; the placement and design of the dioptre ring are MUCH better than the previous models; the overall design is very ergonomic, and the focusing wheel is fast and smooth."
"So far so good. They were used a lot on the Madagascar Highlights tour. Generally, so far I'm a lot happier than with the previous version."