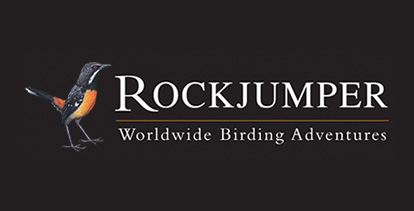 South Africa
Our beautiful home country continues to provide its visitors with a superb birding holiday experience. From the scenic Cape Peninsula to the legendry Kruger National Park, our tours sampled the remarkable scenery, culture, wildlife and birds that South Africa offers. The bar for our ever popular South African Mega-endemic tours just keeps getting pushed higher as David Hoddinott yet again broke the current record on this year's October trip. Our comprehensive departures also continue to provide a concise overview of the region while also achieving huge totals and high percentages of the possible endemics. Highlights on our recent spate of tours included stunning views of the shy Buff-spotted Flufftail, all 10 South African bustards, an amazing 40 species of raptors, including the mega Taita Falcon and graceful Black Harrier, nomadic Burchell's Courser, localised Green (Woodward's) Barbet, Bush Blackcap, the endangered Blue Swallow, both species of rockjumper, 24 larks – including Sclater's, Red, Botha's, Rudd's and Barlow's, both species of sugarbird and all 14 sunbirds – including the sough-after Neergaard's. Some of the mammalian highlights on the recent tours have included the enigmatic and rarely encountered Aardvark, superb views of Aardwolf, families of entertaining Meerkat, the ever-popular 'Big 5', Cheetah, Heaviside's Dolphin and Southern Right, Humpback and Bryde's Whales.
View the South Africa Destination Profile Page
Namibia, Okavango & Victoria Falls
The prominent Namibian landscapes, seemingly endless waterways of the Okavango Delta and the impressive Victoria Falls provided the perfect backdrop for our highly successful overland adventures through the three remarkable countries of Namibia, Botswana and Zambia. Our October departure exceeded all expectations in locating the entire suite of fabulous Namibian endemics. Highlights of the Namibian deserts and plains were undoubtedly the striking White-tailed Shrike, Bare-cheeked and Black-faced Babbler, Dune and Gray's Lark, scarce Herero Chat, Violet Woodhoopoe, Rüppell's Parrot, Hartlaub's Francolin, the charismatic Rockrunner and Monteiro's Hornbill. Cruising the backwaters of the Okavango is an incredible birding experience and the group soaked up sightings of the sought-after Pel's Fishing Owl, White-backed Night Heron, Slaty Egret, Wattled Crane and hordes of brilliant Southern Carmine Bee-eaters. The woodlands and grasslands of the Caprivi produced Caspian Plover, Schalow's Turaco, Racket-tailed Roller, Arnott's Chat, Swamp Nightjar and Brown Firefinch. Exploring the vast Etosha National Park gave us not only a wonderful variety of classy birds but also excellent mammals, including numerous sightings of Lion prides, both Black and White Rhinoceros with calves coming to drink at Okaukuejo waterhole, African Elephant, the dainty Kirk's Dikdik, and numerous other antelope.
View the Namibia, Okavango & Victoria Falls Destination Profile Page
Madagascar
Although Madagascar experienced major political turmoil this year, the situation had calmed down enough for us to operate several tours during the October-November birding season. Besides the almost complete lack of tourists visiting the country, nothing else has changed, although there has been massive forest destruction in several remote areas. Madagascar's birds, lemurs, wetlands and forests are still waiting in anticipation for the keen traveller. Cuan Rush, Fraser Gear and Glen and Keith Valentine led this year's tours. Incredible good fortune was once again with Rockjumper as our groups found almost all of Madagascar's most sought-after birds and wildlife. Among the highlights were the six endemic bird families and crippling views were obtained of all five gorgeous ground rollers, the four stunning asities and three mesites. A fantastic total of 29 lemur species were also encountered from the legendary Indri and Diademed Sifaka to the tiny Golden-brown Mouse and Fat-tailed Dwarf Lemur. Additional highlights were the entire range of possible couas, the monotypic Crab Plover, a vagrant Sooty Gull (for the fifth year in a row now), an assortment of 18 species of vangas (including the amazing Helmet Vanga) and outrageous views of the endangered and seldom observed Slender-billed Flufftail. Madagascar is an ecological wonderland, ripe for exploration and teeming with unique wildlife.
View the Madagascar Destination Profile Page
Kenya & Tanzania
Our East African safari to Kenya and Tanzania this year produced innumerable great experiences of the African bush. We were treated to over 440 species of birds, 50 species of mammals and the most spectacular scenery that these countries have to offer. Our route covered the most famous game reserves of these two nations, visiting the Baobab-studded savannas of Tarangire, the famous Ngorongoro Crater, the endless Serengeti, Amboseli with Mt. Kilimanjaro as its backdrop, the forested slopes of Mt. Kenya, Lake Nakuru – a riot of flamingo pink and the unforgiving harsh landscapes of Shaba, Buffalo Springs and Samburu National Reserves. Among the birding highlights, we encountered Bearded Vulture, flocks of Vulturine Guineafowl, Lichtenstein's Sandgrouse, Somali Courser, Hartlaub's Turaco, White-headed Mousebird, Grey-crested Helmetshrike, Red-throated Tit, beautiful Rosy-patch Bushshrike, highly sought-after and localised Karamoja Apalis, Somali Bee-eater, the gorgeous Golden-breasted Starling and endangered Sharpe's Longclaw. The mammal aspect of this trip did not disappoint and during the 3 weeks, we were privy to some amazing sightings of Black-and-white Colobus, White-tailed Mongoose, a host of large predators including Spotted Hyena, prides of Lion, Leopards lounging in Acacia trees, a very unusual melanistic Serval, a Cheetah hunting a Thomson's Gazelle and a mother Cheetah with three young cubs, herds of African Elephant, Black Rhino, Giant Forest Hog, the endangered Grevy's Zebra, the stunning Reticulated Giraffe and the bizarre Gerenuk. This combination tour is an excellent first introduction to the joys of Africa.
View the Tanzania Destination Profile Page
Kenya Mega
Kenya is another country that has recently suffered internal strife but is now safe and open to tourists. Our Kenya Mega tour is without a doubt one of the most exceptional birding experiences in the world. Few countries can offer the sheer volume of birds that can be found in Kenya and this year's tour lead by Brian Finch most certainly lived up to the hype once again with over 800 species being recorded! The birding was fabulous and everyone was treated to all nine Kenyan endemics on the route: Jackson's Francolin, William's Lark, Sharpe's Longclaw, Aberdares Cisticola, Hinde's Babbler, Clarke's Weaver, Taita Thrush, Taita Apalis and Taita White-eye. One of the most significant sightings on the tour was the first Red-winged Francolins seen in Kenya in 20 years. Other notables included Eleonora's Falcon, Sokoke Scops-Owl, the little-known Forbes-Watson's Swift, Somali Bee-eater, the rare and unpredictable Friedmann's Lark, Golden Pipit, Turner's Eremomela, Gambaga & Chapin's Flycatcher, Amani & Golden-winged Sunbird, Red-naped Bushshrike, Papyrus Gonolek, Abbott's & Magpie Starling, Fire-fronted Bishop and Steel-blue Whydah to mention but a select few. Whilst the focus of the tour was certainly the rich assemblage of Kenyan endemics and East African specialities, the group did not neglect the amazing diversity of mammals and ended up with a staggering 80 species. Some of the highlights included Lion, both Rhino, Elephant, Buffalo and memorable Leopard & Cheetah sightings, African Palm Civet, rare Angola Colobus, Desert Warthog, Reticulated Giraffe, Gerenuk, Suni, Lesser Kudu and Grevy's Zebra.
View the Kenya Destination Profile Page
Tanzania Mega
Under David Hoddinott's guidance, 2009 saw our inaugural Tanzania Mega birding tour. The major focus was the ancient Eastern Arc Mountains, one of the most ecologically underexplored regions of the world, but we did not ignore the breathtaking Serengeti ecosystem, Pemba Island and the other wonders of this amazing country. The remote Arc montane forests are home to an assortment of rare and highly localised endemics and this particular tour was extremely successful in locating a suite of these. Top on the list of forest gems was the critically endangered Uluguru Bushshrike; while others such as the rare White-winged Apalis, Long-billed and Red-capped Forest Warbler, Spot-throat, the secretive Dappled Mountain Robin (Dapplethroat), Usambara Hyliota, shy Usambara and Iringa Akalats, Banded Green, Moreau's and Loveridge's Sunbird, Kilombero and Usambara Weaver and Kipengere Seedeater are all amongst Africa's rarest and least observed avian prizes. The beautiful islands of Pemba produced their four sought-after endemics and the game filled reserves of the Serengeti and Ngorongoro entertained us with sightings of Lion, Leopard, Cheetah, Honey Badger, Elephant, Black Rhinoceros and a mind-boggling array of plains game. From a birding point of view, northern Tanzania racked up even more endemics, including Grey-breasted Spurfowl, Fischer's and Yellow-collared Lovebirds and the critically endangered Beesley's Lark, which is only known from a tiny plain in the rain shadow of Mt. Kilimanjaro. Our Tanzania Mega tour is certainly one of the world's most productive and exciting birding tours.
View the Tanzania Destination Profile Page
Uganda
This year's Uganda birding tours were lead by Cuan Rush and Keith Valentine and were extremely successful in racking up a serious selection of quality species. Uganda is acknowledged as one of Africa's finest birding destinations and our 2009 tours certainly justified that prestigious tag. One of the undoubted highlights on all tours was watching the almost mythical Green-breasted Pitta in full display in the depths of Kibale Forest. The impressive Shoebill never fails to impress in the papyrus swamps of the Nile near Murchison Falls. Additional highlights included Papyrus Gonolek, African Finfoot, the little-known Ring-necked and Nahan's Francolin, Bronze-winged Courser, rare White-naped Pigeon, Red-faced Barbet, Ituri Batis, Weyns's Weaver, Rufous-sided Broadbill, spectacular Pennant-winged Nightjar and a plethora of Albertine Rift Endemics that included Neumann's and Grauer's Warbler, Purple-breasted and Regal Sunbird and the gorgeous Dusky Crimsonwing. Unforgettable encounters with the impressive Mountain Gorilla were enjoyed and we also had fabulous interactions with Chimpanzees and a further 9 species of primates; while additional mammal highlights included Lion, Leopard, Serval and Giant Forest Hog.
View the Uganda Destination Profile Page
Sierra Leone
Completely off the beaten track, the verdant forests of Sierra Leone give the hardcore birder a real sense of excitement and adventure. The seldom seen Upper Guinea endemics form the basis of our birding tours to this country. Sierra Leone's recent history has been plagued with war and violence but it is now stable, safe and friendly. Rockjumper has pioneered birding tours to Sierra Leone and we are the acknowledged experts. A Rockjumper tour (run in conjunction with the African Bird Club) is currently on the go in Sierra Leone but an earlier Rockjumper tour picked up an amazing 21 Upper Guinea endemics and found a remarkable 320 of West Africa's most sought-after forest and savanna birds. One of the undoubted highlights for all of us was standing watching three Gola Malimbe swizzling and nest building only a few metres above our heads in the primary forest of Gola, (a species only rediscovered in 2006 after a 40-year absence). We also enjoyed outrageous views of a pair of White-necked Picathartes in the Western Peninsula Forest where we also had superb views of Forest Scrub Robin. Other fantastic forest and forest associated finds on the tour included Ahanta Francolin, Congo Serpent Eagle, Egyptian Plover, Red-cheeked Wattle-eye, Olivaceous Flycatcher, Rufous-winged Illadopsis, Green-tailed Bristlebill, Brown-cheeked Hornbill and Fire-bellied Woodpecker. The savannas yielded such gems as Beaudouin's Snake Eagle, Emerald Starling, Togo Paradise Whydah, Forbes's Plover, Crimson Seedcracker, Dybowski's Twinspot, Turati's Boubou and Cameroon and Jambandu Indigobirds.
View the Sierra Leone Destination Profile Page
Ghana
Ghana has become the prime country in which to explore the Upper Guinea Forest block as well as the broad-leafed Guinea woodlands and dry zone. Ghana was also pioneered by Rockjumper and this year we guided numerous tours to this friendly West African nation. Around the large Volta River and coastal grasslands, we had sightings of the scarce White-bibbed (White-throated Blue) and Pied-winged Swallow, as well as the range-restricted Black-backed Cisticola. The lowland forests are hard work but this year produced some very special birds, including Capuchin Babbler, Red-thighed Sparrowhawk, the huge Yellow-casqued Wattled and diminutive Black and Red-billed Dwarf Hornbills, Fraser's and Akun Eagle-Owl, the seldom-seen Long-tailed Hawk, Nimba Flycatcher (only recently discovered to be occurring in Ghana), African Piculet, Black-collared Lovebird, Forest Penduline Tit and the rare Red-fronted Antpecker. Of course, the strange White-necked Picathartes was the highlight for most participants and seen on every tour. The broad-leaved woodland also came up trumps with sightings of Oriole Warbler, Fox Kestrel, Red-headed Lovebird, Egyptian Plover and Standard-winged Nightjar – certainly one of the most aberrant birds in the world! Ghana is not really known for its mammal sightings, although we did enjoy African Elephant, several species of squirrel (including African Giant), Pel's Anomalure, Potto and African Palm Civet.