ROCKJUMPER BIRDING TOURS
Travel with Rockjumper and discover more
Rockjumper offers quality, expertly guided birding adventures to explore the world's prime birding areas. Browse our scheduled departures below, and contact our tailor-made tours department today to custom design your dream birding vacation.
Rockjumper's Map
Browse Rockjumper tours by map. Use this interactive map to zoom in/out on your destination.
Looking for Something Special?
Chat live, or message us for info on your destination. Additionally, please use the tour categories below to find tours tailored to specific needs.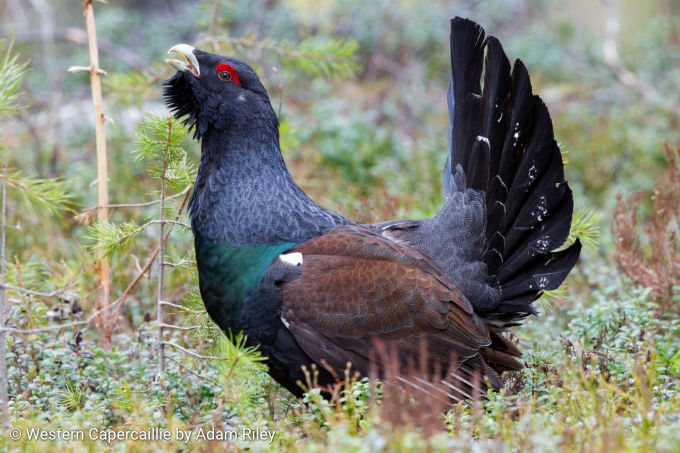 For the people who want to make sure their dreams become reality. These tours are going. Are you?
Since its formation, Rockjumper Birding Tours has been supporting the conservation of the birds that bring us many delightful hours of sheer bird-watching pleasure. In order to co-ordinate and effectively implement our conservation efforts, we launched the Rockjumper Bird Conservation Fund (RBCF) in 2006. A minimum of US$50 from each Rockjumper tour sign-up goes directly into the RBCF.
Rockjumper Birding Tours proudly offers quality birding adventures, expertly guided by our passionate and experienced professional tour leaders. Our 300 scheduled tours annually explore the world's prime birding areas, and our Tailor-made department can custom design your dream birding vacation. We seek to deliver the ultimate birding experience by ensuring our tours are seamlessly arranged, fun, educational and support conservation initiatives, and our tours are further enhanced by our unrivalled customer loyalty program.
Leader to Guest Ratio on Land Based Tours
Our leader to guest ratio is among the best in the industry. Some cruises are different, but typically our tours have about eight participants, providing RJ guests a personalized tour experience.
1 Leader : up to 8 guests
2 Leaders : 8 – 12 guests
"Another amazing trip with Rockjumper. The quality of not only the Rockjumper guides but the local guides as well was first class. Travelling with Rockjumper means you basically don't have to worry about anything other than getting the birds in the binoculars, the guides take care of the rest which results in a really relaxing and enjoyable bird watching trip."
BW, Sri Lanka 2019
"I want to express my amazement at the skills and knowledge of your guides… I cannot imagine how they become so proficient in the birds of several different countries!"
AM, Uganda 2019
"This was my first international birding tour experience, and so while I have no basis for comparison, I was completely satisfied by this tour. The guides were excellent. Their knowledge was near-encyclopedic, and most importantly, never-ending."
CC, Panama 2019
"I really can't think of a way this tour could have been improved. The itinerary was wonderful, the accommodations lovely, and the birds fantastic… This was truly a trip I have dreamed of since I was a kid, and it certainly fulfilled my expectations."
KB, Kenya & Tanzania 2019
"In the Rockjumper tradition, [our guide] went above and beyond the call of duty to make sure the serious birders in our group found our birds. This included several later night expeditions into the forest for owls and other nocturnal critters. [He] managed to handle everyone with great patience and skill."
RO, Ecuador 2018
"This was my first Rockjumper trip. I definitely will be a repeat customer. The booking process was easy and painless. The transport and hotel logistics during the trip were flawless. [Our guides] worked diligently to make sure we saw as many birds as possible."
TM, India 2018
FEATURED TOUR LEADERS
Our professional and passionate tour leaders are at your service